Other Media | SalmonBusiness: Nova Austral shaken by 'extraordinary costs and expenses'

CHILE
Wednesday, November 25, 2020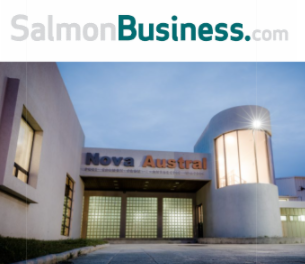 Fish was sold frozen at low commodity prices.

In a statement, the Chile-based Nova Austral, which is jointly-owned by private equity firms Altor and Bain Capital, has posted its Q3 results.

Nova Austral reported an increase of 26 per-cent in revenues, reaching USD 39.7 million in the third quarter of the year compared to the same period of 2019.

EBIT was USD -11.7 million, compared to USD 2.8 million the year before.

Author: Owen Evans / SalmonBusiness | Read the full article here
---
Other Media | Fish Farmer: Canadian seafood exporters welcome UK trade deal

CANADA
Wednesday, November 25, 2020


Seafood leaders in Canada have this week welcomed the signing of a temporary free trade deal with the UK.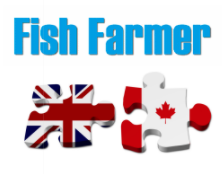 The agreement means there will be no tariffs on farmed or wild caught fish exported to Britain next year.
Tariffs on Canadian seafood to the European Union were abolished earlier this year under the Canada-Europe Trade Agreement (CETA).
Paul Lansbergen, president of the Fisheries Council of Canada, said: "It cements the access that we've currently enjoyed under CETA. The UK is our fifth largest single country export destination, so it is important for our sector and we're pleased that this transitional deal was reached."

Author: Vince McDonagh / Fish Farmer | Read the full article here
---
Other Media | EuropaAzul: The freezer tuna sector has a turnover of 1,900 million euros per year

SPAIN
Wednesday, November 25, 2020


The Basque freezer tuna sector, which employs 3,100 people and has a turnover of 924 million euros in the Basque Country. The global business volume amounts to 1,900 million euros per year, generated by a fleet made up of 54 vessels that fish in the Indian, Pacific and Atlantic oceans, and of which 45 belong to the Biscayan municipality of Bermeo.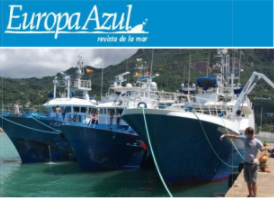 At a global level, the Spanish freezer tuna sector contributes an economic impact of 3.85 euros for each euro produced. Its social impact is 38 jobs for every million euros of production. The impact from the use of natural capital is 71 jobs for every 1000 T fished.
Spain exports 85,000 tonnes representing 386 million euros, of which 63 percent are skipjack and 37 percent yellowfin. 95% of exports go to the EU, preferably Italy and France. 276,000 tons are imported with a value of 767 million euros.
Source: EuropaAzul | Read the full article here
---
Other Media | The Fish Site: Kingfish Co moves 'from start-up to scale-up'

NEW ZEALAND
Wednesday, November 25, 2020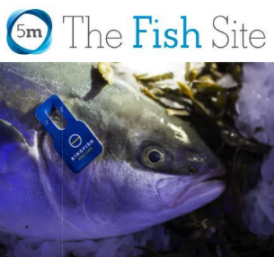 The Kingfish Company is now trading on the Oslo Stock Exchange's Merkur Market, two weeks after securing €50 million in additional funding.

"We are excited to turn the page from a start-up to a scale-up, and pursue the implementation of our global expansion strategy following the listing at the Oslo Merkur Market," said Ohad Maiman, founder and CEO of The Kingfish Company.

The company produces yellowtail kingfish in land-based facilities that use recirculating aquaculture system (RAS) technology.

Source: The Fish Site | Read the full article here
---
Other Media | fishfarmingexpert: Salmon demand prompts investment in box factory

UNITED KINGDOM
Wednesday, November 25, 2020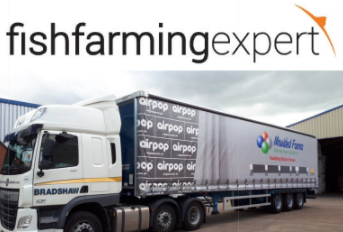 The new owner of a polystyrene box factory in Stornoway, Isle of Lewis, is investing around £250,000 in new machinery and training to meet increased demand from the salmon farming industry.

Family business Polybox Ltd is now owned by Moulded Foams, one of the UK's largest independent producers of moulded foam products, which already operates manufacturing sites in Cumbernauld and Peterhead in Scotland, as well as facilities in Lincolnshire in England and in south Wales.

Source: fishfarmingexpert | Read the full article here
---
PRESS RELEASE - BAADER Opens Joint Entity in France for the Fish & Poultry Market

GERMANY
Tuesday, November 24, 2020


BAADER is pleased to announce that it has opened a new entity called BAADER France in Nantes, Loire-Atlantique. The entity will serve both the Fish and the Poultry market with a joint local sales force and will be supported by a local Sales branch in Boulogne sur Mer in Hauts-de-France. The establishment of a local Service organization is part of this commitment to the important French market.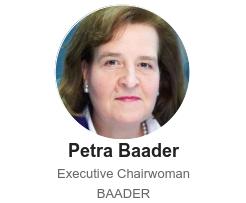 For over 50 years, BAADER worked in close cooperation and friendship with MONDIAL NAVYS. Established in Boulogne sur Mer in 1968, MONDIAL NAVYS has been the official and exclusive BAADER distributor in France for BAADER fish processing equipment. From the office in Nantes, BAADER has been offering a total service for France including equipment sales, spare part sales, service and installation.

With BAADER France, BAADER is concentrating its activities and reinforces its commitment to the French market. Petra Baader, Executive Chairwoman BAADER says: "The opening of BAADER France in Nantes marks a milestone for our company. It represents our ambition to globally join forces across our industry sectors. At the same time, we strengthen our philosophy of being 'in the region for the region' ".
---
Media Statement: Fisheries Act fails to deliver UK environmental leadership

UNITED KINGDOM
Tuesday, November 24, 2020


UK Environment Lawyer Sarah Denman: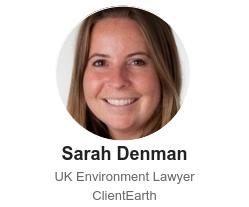 "The UK Government championed the Fisheries Act as the key piece of Brexit legislation to ensure world-leading sustainable fisheries management. But it fails to deliver on this promise.

"Without a legal requirement for fishing at sustainable levels in line with scientific advice, there is no way to ensure the health of our oceans and prevent overfishing. And by failing to make sustainability the key objective of the Act, the Government missed the opportunity to support both marine life and the coastal communities that depend on it.

"It's now critical that future fisheries policy prioritises sustainability and marine protection if the UK has any hope of delivering on its 'world leading' environmental promises."
---
Other Media | SeafoodSource: Multiexport gets Dow Jones Sustainability Index rating for second consecutive year

CHILE
Tuesday, November 24, 2020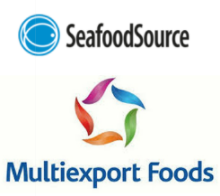 For the second year in a row, Puerto Montt, Chile-based salmon farmer Multiexport Foods has been invited to form part of the Dow Jones Sustainability Index (DJSI), one of the most important rankings when it comes to environmental and social governance (ESG) issues, the company announced in a statement.

Multiexport Foods improved its ranking 6 percentage points when compared to last year's version of companies with the best sustainability management in the "Food Products" industrial sector. The recognition comes just a few days after Multiexport was included in Coller FAIRR 2020, another important ESG indicator that reviews the main protein-producing companies, in which the salmon company ranked fifteenth globally.

Author: Christian Molinari / SeafoodSource | Read the full article here
---
Other Media | WorldFishing: Thai Union makes DJSI for 7th year

THAILAND
Tuesday, November 24, 2020


Thai Union Group has been listed on the Dow Jones Sustainability Indices (DJSI) for the seventh year running, as its sustainability strategy SeaChange continues to stimulate change across the global seafood industry.

Thai Union achieved a 99th percentile ranking for total sustainability and a 100th percentile score in ten areas, namely materiality, risk and crisis management, codes of business conduct, supply chain management, innovation management, health and nutrition, environmental reporting, water related risks, social reporting and human rights.

Source: Worldfishing | Read the full article here
---
Other Media | EuropaAzul: A report by Apromar shows the difference between Spanish aquaculture and the rest

SPAIN
Tuesday, November 24, 2020


Between two great masses of land and water, Spain is the gateway to Europe and the bridge to Africa. Its geographical location and its peninsular layout make Spain a privileged environment. A country rich in flora and fauna, with a special emphasis on life in the water. And all this, thanks to its more than 8,000 km of coastline and its 9 large rivers. Not to mention the lakes, reservoirs and tributary rivers. All together constitute the aquaculture fish culture water of Spain.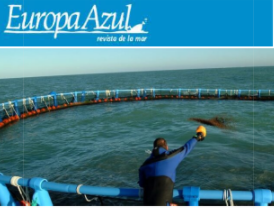 The Spanish aquaculture sector is already a benchmark on a European and global level. Despite the strong competition suffered by fish from other countries such as Turkey, the cultivation of aquatic species in Spain does not stop growing.
Furthermore, the United Kingdom and Greece are the only countries that exceed the Spanish aquaculture data in production volume, according to the latest APROMAR report.
Source: EuropaAzul | Read the full article here
---