Other Media | SeafoodSource: ASC translates standards for farmers in Indonesia

INDONESIA
Thursday, July 30, 2020


The Aquaculture Stewardship Council (ASC) has converted its shrimp, tilapia, and tropical marine finfish standards – and other guidance documents – into the Indonesian language to drive more local farmers towards implementing responsible practices, ASC said in a statement on 24 July.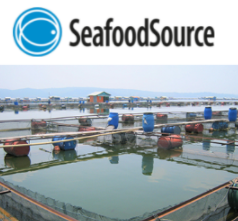 Indonesia is the second-largest producer of farmed fish in the world, with tilapia and shrimp being major species. ASC considers it as an important country to push for sustainable aquaculture practices.

Along with the translation of the full standards, other documents – including audit manuals and certification requirements for a single site and group certification – have also been translated into the local language, which will be followed by training courses.

Author: Toan Dao / SeafoodSource | Read the full article here
---
Other Media | SalmonBusiness: Atlantic Sapphire reports 200,000 fish emergency harvest

NORWAY
Wednesday, July 29, 2020


Exact chain of events is still being investigated. 62.5 per cent of the salmon involved will not be sold.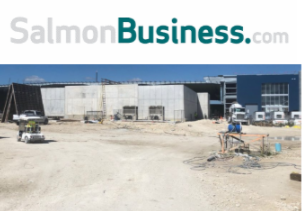 In a statement on the Olso Stock Exchange, Atlantic Sapphire reports that on Tuesday, workers at its Miami site were forced to initiate an emergency harvest from one of its grow-out systems, that was recently stocked despite not being fully commissioned. Other grow-out systems of the farm were unaffected, it wrote.

"The exact chain of events is still being investigated, however, disruptive construction work close to the operating environment, including loud sounds and severe vibrations, stressed the fish.

Source: SalmonBusiness | Read the full article here
---
Other Media | fishfarmingexpert: Production continues as Chilean salmon city is quarantined

CHILE
Wednesday, July 29, 2020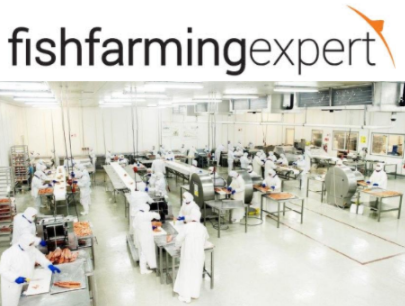 Companies in the Chilean salmon capital of Puerto Montt must apply for a collective permit for their staff if they want to continue operating when the commune goes into a two-week Covid-19 quarantine tomorrow.

The permit allows the continued mobility of salmon industry workers during the quarantine, which begins at 10pm local time on Wednesday, July 29. It has been imposed due to the significant increase in the daily number of Covid-19 infections, which on Monday amounted to 58 new cases.
People from other communes who need to enter Puerto Montt "will only be able to do it once a week, obviously justifying their coming and for nothing other than essential procedures", said Leticia Oyarce, governor of the Llanquihue Province.
Author: Karla Faundez / fishfarmingexpert | Read the full article here
---
Other Media | FiskerForum:Iceland's coastal fleet gets quota boost

ICELAND
Wednesday, July 29, 2020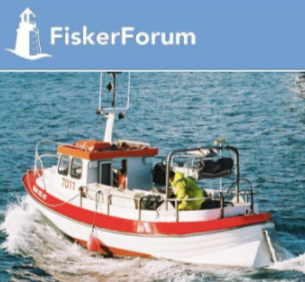 Icelandic fisheries minister Kristján Thór Júlíusson has allocated additional quota to the coastal fishing fleet.

According to the Ministry, this is a response to a significant increase in the size of the coastal fleet this year. In July last year the Minister set aside approximately 31,000 tonnes for special purposes within the fisheries management framework, under which 5.3% is held back from each species to support coastal communities, for longline incentives, coastal fisheries and other purposes.

This included 11,000 tonnes allocated to the coastal fishery, and this was the same amount as in the previous year.

Author: Quentin Bates / FiskerForum | Read the full article here
---
Other Media | NZ Herald:Maritime tensions: China's 'dark fleet' now targeting waters near Japan

CHINA
Wednesday, July 29, 2020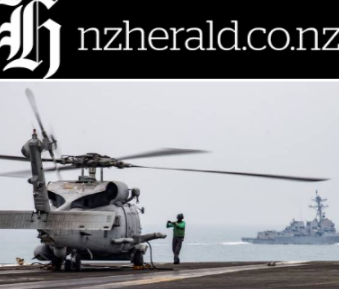 It's been a gruesome mystery for years: the wrecks of wooden boats crewed only by skeletons found adrift in the Sea of Japan, which is also known as the East Sea.

But these 'ghost ships' have become a macabre spectre: More than 150 washed ashore last year alone. Some are split in half. Others are empty, but eerily intact. Some carry dead crews. A few hold steadfastly silent survivors. All were clearly North Korean.

Japanese authorities assumed the poverty-stricken fishers had sailed too far for too long in a desperate hunt for increasingly scarce fish. Or that they were defectors from North Korean leader Kim Jong Un's authoritarian regime.

Author: Jamie Seidel / NZ Herald | Read the full article here
---
Other Media | Aquaculture iPac: Spanish aquaculture has shown a significant degree of resilience to the situation caused by COVID-19

SPAIN
Wednesday, July 29, 2020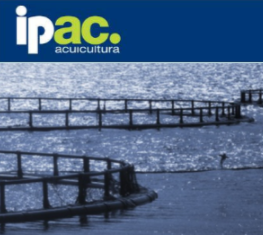 Representatives of the aquaculture sector, through APROMAR; capture fisheries, processing, and retail fishmongers, among others, participated this past Friday in a webinar organized by the Technological Platform for Fisheries and Aquaculture (PTEPA) to address the current situation in which these sectors are found as well as the innovative solutions put in place to adapt to the new times.
In this framework, Javier Ojeda, manager of the Spanish Aquaculture Business Association (APROMAR), who started - as did the other speakers - highlighting the essential role, not only of the primary sector but of the entire value chain in supply of food in the market during the state of alarm, wanted to draw attention to the fact that the resilience shown by the aquaculture sector could be verified "with satisfaction".
Source: iPac | Read the full article here
---
Other Media | The Fish Site: US catfish industry enters a new era

UNITED STATES
Wednesday, July 29, 2020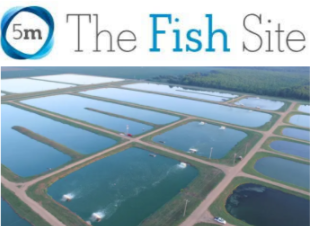 Despite severe economic challenges over the years, the US catfish farming industry is now advancing again thanks to new technologies and production strategies - including the use of split ponds.

Industry advocates point out that the country's catfish farmers are now producing their fish on less land for lower costs, while also reducing environmental impacts.

Many of the pioneers in US catfish farming were already aquaculture veterans, having been involved for years in pond culture of buffalo fish in Arkansas and surrounding states. By the late 1950s at least two buffalo farms in Arkansas had also started producing channel catfish.

Author: Prof C Greg Lutz / The Fish Site | Read the full article here
---
Other Media | SeafoodSource: Proposed US tariffs on EU seafood products nearing end of consultation period

UNITED STATES
Wednesday, July 29, 2020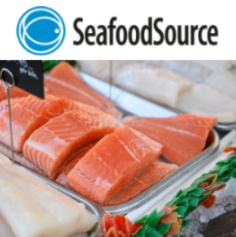 A bevy of seafood products from the European Union could be the target of new tariffs by the United States, stemming from a dispute over European subsidies for Airbus.
Starting in October, several mainly premium goods from the E.U. – such as Scotch whisky, cashmere, cheeses, and others – have carried a 25 percent tariff, with salmon and other seafood products barely avoiding a tariff in the trade spat. The tariffs stem from U.S. criticisms of what it calls over-subsidization of Airbus by European governments, with the World Trade Organization (WTO) allowing the U.S. to take USD 7.5 billion (EUR 6.3 billion) in retaliatory tariffs, BBC news reported.

Author: Chris Chase / SeafoodSource | Read the full article here
---
IN BRIEF - Focus on primary industry job growth welcomed by seafood industry

NEW ZEALAND
Tuesday, July 28, 2020


The launch yesterday of the Ministry for Primary Industries' (MPI) new website on jobs is welcomed by the seafood industry.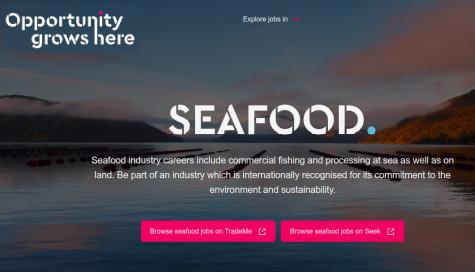 The Opportunities Grow Here website was launched by Agriculture Minister Damien O'Connor and aims to encourage New Zealanders into jobs in the primary sector.
Seafood New Zealand Chief Executive, Jeremy Helson says traditionally it has been difficult to fill jobs in the industry, particularly seagoing positions, and this will be a great resource for employers.
Fishers, farmers and growers will be essential to spearhead the export-led growth that will be needed to cushion the economic effects on New Zealand post COVID-19.
The New Zealand seafood industry employs around 20,000 people and generates more than $2 billion in export revenue.
Source: Seafood New Zealand
---
Other Media | EuropaAzul: Ireland raises alarm bell for Brexit deal

REPUBLIC OF IRELAND
Tuesday, July 28, 2020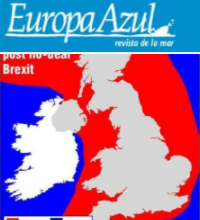 Irish fishermen face a "serious and deadly threat" to their livelihoods if a trade deal on Brexit cannot be reached this year, new Agriculture Minister Dara Calleary said. A large potential loss of fishing areas for fishermen, currently shared with the UK in the event of a no-deal scenario, shows the magnitude of the threat. Calleary highlights the critical need to reach an agreement on time.
"The situation is serious, and I met the fishing organizations and the processing organizations, it was actually my first meeting. It is a very deadly threat to their livelihoods and their future, "Calleary said.
Source: Blue Europe | Read the full article here
---