PRESS RELEASE | Sea Data Center will be the data provider for the VSV in Westman Islands

ICELAND
Wednesday, April 01, 2020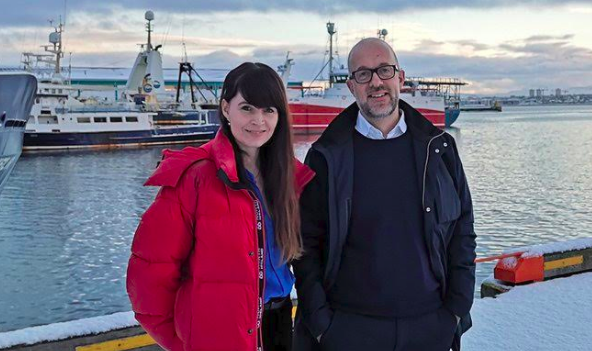 Sea Data Center, the leading data provider of market data, information and analysis for fisheries and aquaculture, proudly announces that VSV have selected Sea Data Center as their main provider for seafood market data and analysis.
Anna Björk Theodorsdottir, Managing Director, Sea Data Center and Oddvar Husby, Logistics Director Maritech →
Sea Data Center, also a representative for Maritech Systems in Iceland, a world leader in customized software solutions for the seafood industry, provides key information on global seafood supply and price information that enables their customers to benchmark their products to the market.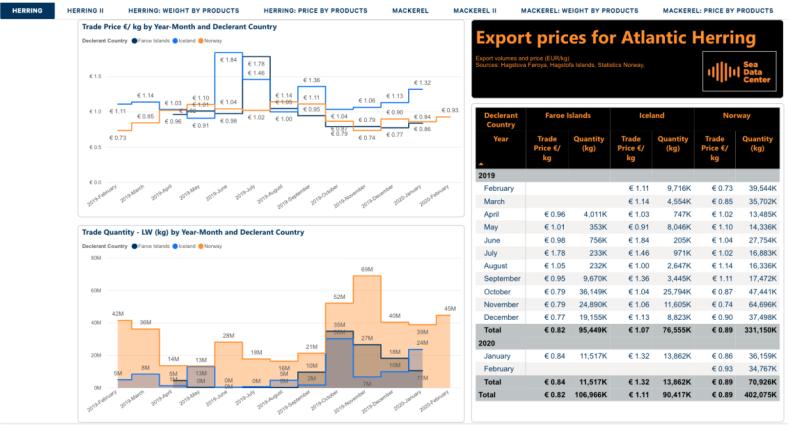 Sea Data Center's market information can be delivered through both the web portal seadatacenter.com as well as through a Microsoft Power BI analytics tool.
With this agreement, VSV will have direct access to all market data collected by the Sea Data Center with full flexibility in presentation and reporting, including an editing function enabling VSV to produce their own reports benchmarking their own data against the market to secure competitive pricing.
---
Other Media | FishFarmer: Salmon companies in flight plea to Russia

NORWAY
Wednesday, April 01, 2020


A NUMBER of Norwegian fish farming companies have called on their government to press Moscow to lift its ban on salmon flights over Russia during the Covid-19 crisis.

The call has come from Sjømatbedriftene, the Federation of Seafood Businesses, which says the move would go some way to relieving a beleaguered salmon export sector.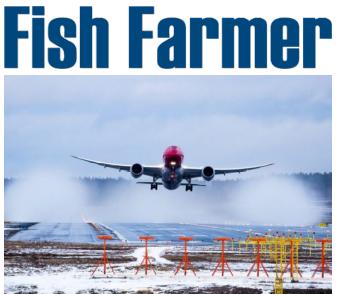 Several Norwegian media outlets are reporting that federation CEO, Robert Eriksson, who has also been critical of a recent government decision to grant processing exemptions to Mowi and Lerøy Seafood, has requested that the transport minister, Knut Arild Hareide, should take up the issue as a matter of urgency.

Eriksson said: 'I want him to make contact with his Russian colleague to look at the possibility of exempting the Russian air space, so that airlines that can now assist will have the opportunity to fly Norwegian seafood out to those markets that want it.'

It is though those markets include Japan and South Korea, which seem to be getting on top of coronavirus.

But there are also signs that China is beginning to open up again. Last year, Norway exported more than 260,000 tonnes of salmon by air, much of it to the Far East.

Author: Vince McDonagh / Fish Farmer | Read the full article here
---
Other Media | SeafoodSource:Cargill working proactively to get ahead of tightening regulations in China

CHINA
Wednesday, April 01, 2020


By far the largest aquaculture producer in the world, China produced more than 50 million tons of farmed seafood last year, more than three-quarters of its total production of 64.5 million tons. That level of production makes China a vital market for aquafeed companies such as Cargill.

SeafoodSource talked to Henry Tang, the managing director for North Asia at Cargill Aqua Nutrition Group, about how the sector is changing in terms of investment, species development, and government policy, and how feed companies like his are responding to changes being implemented by the Chinese government affecting China's aquafeed sector.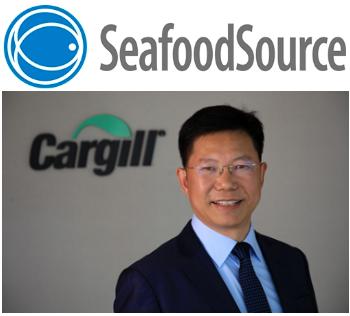 SeafoodSource: What are your views about how the Chinese aquaculture market is developing, especially in terms of new products and new trends?

Tang: The annual growth rate of aquaculture production in China remains very fast and steady. We have to understand that consumers' seafood choices are very diversified in China, and there are many cultured species. Alongside the growth, consumption demand is changing from people "eating enough" to people eating "quality and healthy" seafood. We believe that the development and application of new raw materials can significantly improve the quality and flavor of aquaculture products, and we have done much exploration in this area. Cargill has been advocating a safe, responsible and sustainable way to help the world thrive, in the use of byproducts, which is what we continue to focus on.

Author: Mark Godfrey / SeafoodSource | Read the full article here
---
Other Media | iLasks.no: Jan Olav Langeland becomes new CEO of Salmon Group

NORWAY
Wednesday, April 01, 2020


"The Board is proud to announce Jan Olav Langeland as the new CEO of the
Salmon Group
. Langeland has experience from both national and international work in management, sales, marketing and branding. In addition, he has worked with business policy framework conditions at all political and administrative levels, "Salmon Group writes in a press release.
Among the brands Langeland has worked with are Kavli, Synnøve Finden, Altibox and BKK. He has also been marketing manager at feed manufacturer EWOS. Today, Langeland runs the labor market company Grønneviken, a company with 140 employees.
- Jan Olav Langeland has a good breadth in his leadership background, which makes him fit to think holistically, and make sure that the Salmon Group continues to be updated and up front. We will help set the agenda for the industry in the future as well, says Tom Jarle Bjørkly, Chairman of the Board of Salmon Group.
Source: iLaks.no | Read the full article
here
(Norwegian)
---
Other Media | SalmonBusiness: 'Restaurants told us, we kept open during the First and the Second World War, but we have to close for this'

UNITED KINGDOM
Wednesday, April 01, 2020


"Our business has exploded in the last two weeks". There are some wildly different experiences for smaller but key salmon suppliers across the country

As the coronavirus causes lockdowns and has shut down the restaurant industry indeterminately, fish suppliers that deal in salmon are each facing rapid changes to the market place.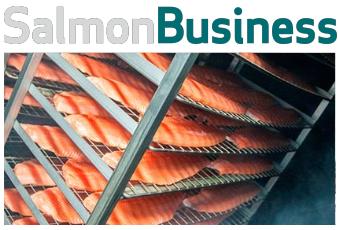 A spokesperson from The Cornish Fish Store based in the South West of England told SalmonBusiness that "we are still dealing, still open" but that it was struggling with transport.

Not worthwhile
She said that fleets were out getting crab and wild catch – but the real issue was with Scottish salmon. "Grimsby market is closed and it's not worthwhile for companies to come here without visiting Grimsby".

The issue is transporting – or rather the government coronavirus rules on permitting trucks of Scottish salmon to drive all the way down to the south of the UK. "If it doesn't change the way it is going, we may have a real issue".

Author:Owen Evans / SalmonBusiness | Read the full article here
---
Other Media | Alimarket: The canning sector guarantees supply despite the exponential growth in its demand

SPAIN
Wednesday, April 01, 2020


The Covid-19 crisis has had a special impact on the canning sector, as it is considered one of the most basic food products, especially canned tuna, sardines and mussels. In fact, according to Nielsen, its demand increased by 12% in retail in the first week of the crisis, from March 2 to 8, a percentage that has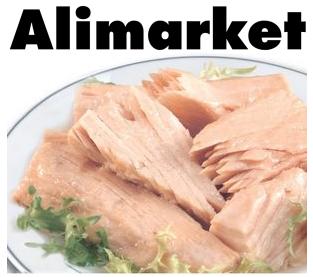 grown in recent weeks to reach 30% with peaks that have reached triple the orders made by the chains to the canneries in a normal week.
According to the general secretary of the
National Association of Canned Food Manufacturers, Anfaco-Cecopesc
a, Juan Manuel Vieites, "in the first days after the state of alarm was decreed, the sales expected for months took place. However, after this initial pull, demand tends to stabilize under a stable consumption pattern ". Despite this high level of demand, Anfaco, as well as some of the canneries consulted, coincide in guaranteeing the supply of canned food, since most companies have enough fish in stock to respond to demand in the coming months. .
Source: Alimarket Alimentacion | Read the full article
here
(Spanish)
---
Other Media | Audlindin: Brim acquires a stake in Iceland Pelagic

ICELAND
Tuesday, March 31, 2020


Brim ehf has reached an agreement on the purchase of one-third share in Iceland Pelagic ehf. by Ísfélag Vestmannaeyja and Skinney-Thinganes. The company's operating profit in 2019 was 175 million and equity at 31 December 2019 million. The parties will hold an equal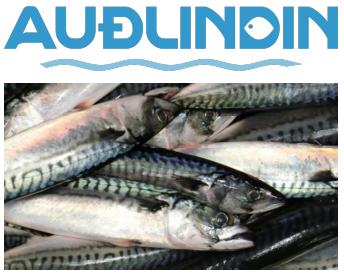 stake in Iceland Pelagic ehf., But the company is a sales company that has sold most of the pelagic products in foreign markets, mainly in Eastern Europe and Africa. 
With the acquisition, Brim hf. take the step of rallying teams with more manufacturers of Icelandic pelagic products in overseas product sales. In the aftermath of considerable uncertainty regarding stocks and operating environment in general, it is important to strengthen the market position of Icelandic pelagic products in increasingly fierce competition in foreign markets. The purchase is made with normal conditions.
Source: Audlindin (Icelandic)
---
Other Media | Industrias Pesqueras: Argentine fishing industry, facing the risk of paralysis

ARGENTINA
Tuesday, March 31, 2020


The different organizations in the Argentine fishing sector, through the so-called Inter-Chambers of Argentina, have published a joint statement in which, in addition to expressing their concern about the COVID-19 crisis, they show their commitment to the supply of food and the continuity of fishing. However, they warn of the risk of paralysis of fishing in the country given a series of problems that ship owners are encountering and that affect daily operations from different perspectives. The organizations of the sector speak of an "imminent paralysis of the industry" and, consequently, a disruption in the normal supply of fish for both the domestic and export markets.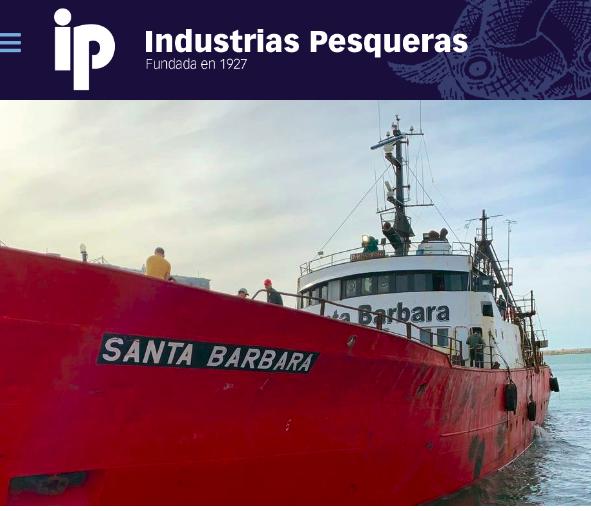 To start with, the shipowners point out that many unions representing workers have urged the sector to stop, alleging the lack of sanitary conditions. The sector reports that in recent weeks it has worked on a sanitary protocol that ensures both health conditions and the operation of ships, although there is still no agreement between employers and workers.
Shipowners also warn of difficulties in accessing fuel, despite the fact that the energy industry is not having problems in the supply in a normal way, in some ports, such as the case of Mar del Plata, the sector warns that companies Responsible for the transfer of fuel to the boats are not working, preventing the departure of the boats.
Source: Industrias Pesqueras | Read the full article
here
(Spanish)
---
Other Media | aqua.cl: Australis Seafoods increased their salmon harvests by 22.3%

CHILE
Tuesday, March 31, 2020


49.5% of the total harvests for the period came from the Magallanes region. Similarly, the volume sold increased by 18.3% compared to 2018.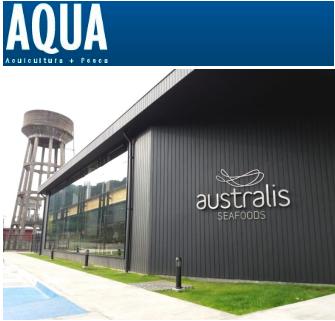 Australis Seafoods recently presented its financial results as of December 2019. As explained by the company to the Commission for the Financial Market (CMF), during the year there was a decrease in the prices of Atlantic salmon (Salmo salar) and trout compared to the same period of the previous year. The decrease in the price per species was 3.5% for salting and 5.0% for rainbow trout (Oncorhynchus mykiss). For the coho species (Oncorhynchus kisutch), the value increased by 4.7%.
Finally, the consolidated FOB price was 5.71 US $ / kg WFE, versus the 5.92 US $ / kg WFE registered in the same period of 2018, which represents a decrease of 3.6%.
In addition, the volume harvested during 2019 increased by 22.3% compared to the previous year, where 49.5% of the total harvests for the period came from the Magallanes region. Similarly, the volume sold increased by 18.3% compared to 2018.
As a result, the income registered for production-related sales between January and December 2019 totaled US $ 404.0 million, which represents an increase of 14.0% compared to that registered in 2018.
Source: Aqua.cl | Read the full article
here
(Spanish)
---
Other Media | FishFarmer: Salmon processing row turns political

NORWAY
Tuesday, March 31, 2020


THE decision to allow Mowi and Lerøy Seafood exemption from Norwegian processing rules erupted into a political row at the weekend.

Norwegian Labour Party (AP) figure Cecilie Myrseth has called for answers from Norway's Conservative government, while demanding that all companies are treated equally.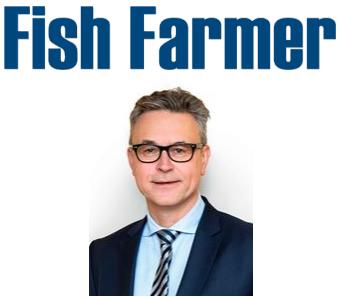 Last week the Food Safety Authority caused a stir within the industry when it said that because of the coronavirus crisis, Mowi and Lerøy, the country's two largest salmon producers, could be granted an exemption from strict rules which state that fish with certain quality deficiencies must be processed in Norway before being exported.

It brought a strong protest from the trade body representing small and medium sized processors, who said they were well equipped to take on any extra work.

Myrseth, who is Labour's fisheries spokesperson, has sent a series of questions to the new seafood minister, Odd Emil Ingebrigtsen, calling for an explanation.

She told the business website and journal E.24 that big companies should not be allowed to move work abroad when there was plenty of spare capacity at home.

Author: Vince McDonagh / Fish Farmer | Read the full article here
---