Other Media | SeafoodSource: Bakkafrost bullish about positioning in COVID-affected salmon market

FAROE ISLANDS
Thursday, November 12, 2020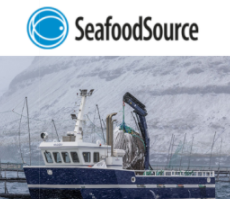 Bakkafrost Group has posted total operational earnings before interest and taxes (EBIT) of DKK 102.7 million (USD 16.3 million, EUR 13.8 million) for the third quarter of this year, a decrease of more than DKK 200 million (USD 31.7 million, EUR 26.9 million) from the DKK 303.4 million (USD 48.1 million, EUR 40.8 million) it posted a year previously.

The Faroe Islands-headquartered salmon farmer reported that, while its ability to operate in the Faroe Islands had not been affected by the COVID-19 pandemic in the quarter, and its operations in Scotland had only been mildly affected, the overall salmon market had been impacted by the crisis.

Author: Jason Holland / SeafoodSource | Read the full article here
---
Other Media | fishfarmingexpert: Mowi is most sustainable protein producer - again

UNITED KINGDOM
Wednesday, November 11, 2020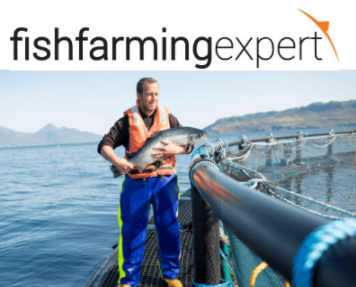 Four companies that operate salmon farms in Scotland have been named among the top 10 most sustainable protein producers in the world, with Mowi ranked No.1 for the second year in a row.

Bakkafrost, which owns the Scottish Salmon Company, is No.3 on the list, Grieg Seafood Group is No.6 and Lerøy, which co-owns Scottish Sea Farms, is at No.8.

The salmon farmers are included in the Coller FAIRR Protein Producer Index which assesses the world's 60 largest publicly-listed animal protein producers.

Author: Gareth Moore / fishfarmingexpert | Read the full article here
---

KENYA
Wednesday, November 11, 2020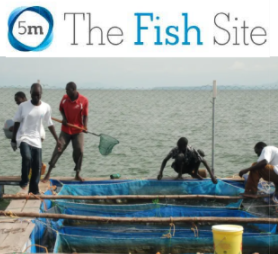 African Blue, a Kenyan tilapia producer, could offer a model for the development of freshwater cage aquaculture across Africa.

Taking a break from feeding, fixing nets and walkways, 43-year-old Gabriel Otieno Omogo surveys the cages he is responsible for as the technical maintenance supervisor of African Blue, an established commercial tilapia producer on the shores of Lake Victoria.

Locally born and raised, he is part of a growing team, working on 22 production cages, which has an ambition to produce 200 tonnes of tilapia this year – most of which is sold whole, gutted and chilled in Kisumu city, two hours away.

Author: Will Leschen / The Fish Site | Read the full article here
---
Other Media | Fish Farmer: Lerøy Seafood Group sees revenue, profits fall for Q3

NORWAY
Wednesday, November 11, 2020


Lerøy Seafood Group, co-owners of Scottish Sea Farms, today posted a fall in third quarter revenue of NOK 329 million (£27.5 million).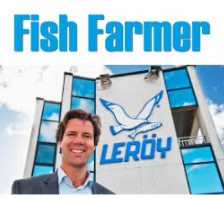 Salmon was not the main culprit, however. The company said the most significant factor behind the lower earnings was pressure on the whitefish market resulting from the Covid-19 pandemic, and the change in catch composition compared with Q3 2019.
Lerøy is not only one of Norway's largest salmon farmers, it also operates a powerful trawler fleet whose main catch is cod, haddock and saithe, along with a major seafood processing business.

Author: Vince McDonagh / Fish Farmer | Read the full article here
---
Other Media | La Voz de Galicia: The five crew members of a fishing boat that sank west of Fisterra rescued at sea

SPAIN
Wednesday, November 11, 2020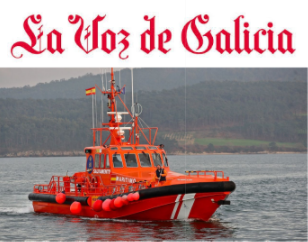 The crew of the Porto Freixo Dos was able to get on a raft and were rescued by another ship, the Semper Airiños
The fishing vessel Porto Freixo Dos, based in Fisterra, sank this past dawn 6.5 miles west of Cabo Fisterra. The boat was wrecked after suffering a leak. The five crew members were able to get on a life raft and were rescued safe and sound by another fishing vessel operating in the area, the Semper Airiños, also based in Fisterra. Once the five crew members were rescued, they were transferred to the Fisterran dock and are already at their homes.
Source: La Voz de Galicia | Read the full article here
---
Other Media | aqua.cl: The third best month in history recorded exports of Norwegian seafood

NORWAY
Wednesday, November 11, 2020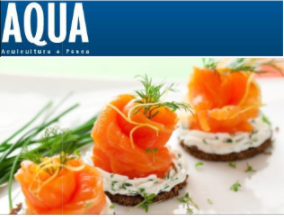 120,000 tonnes of salmon were exported in October worth NOK 6.5 billion.
Despite a very challenging month of Covid-19 (coronavirus) infections in many markets, Norwegian seafood exports remain at a high level. In October, seafood was exported worth NOK $ 10.4 billion (NOK $ 1 = US $ 0.11). This is a decrease in value of 5 percent, or NOK 573 million, compared to October last year. Of course, this is the third highest export value in a single month.
Source: aqua.cl | Read the full article here
---
Other Media | Industrias Pesqueras: FAO analyzes the impact of COVID-19 and estimates that catches will decrease slightly in 2020

WORLDWIDE
Wednesday, November 11, 2020


Aquaculture production will decline slightly for the first time in years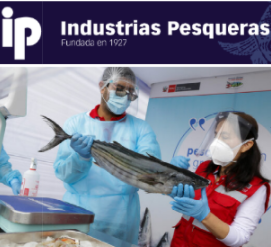 The pandemic sets the pace for the world economy and fisheries and aquaculture are not marginal sectors. "Global catches are expected to decline slightly in 2020 as overall there is reduced fishing effort due to COVID-19-related restrictions on fishing vessel crews and poor market conditions," he says FAO.
But fishing is not the only sector affected. The organization points out that "fish supply, consumption and commercial income are expected to decline this year due to the impact of containment restrictions on demand, logistics, prices, labor and business planning"
Source: Industrias Pesqueras | Read the full article here
---

JAPAN
Tuesday, November 10, 2020


The production of a winter delicacy, fermented mackerel sushi, has begun in a mountainous area of Fukui Prefecture on the Sea of Japan coast.

A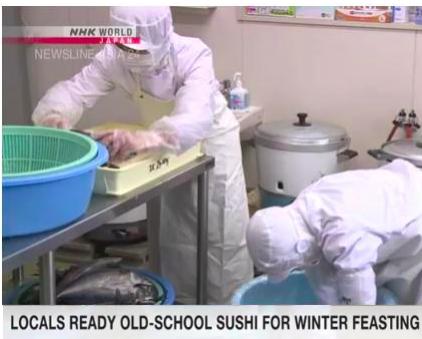 group of eight people gathered at a facility in the town of Kitadani on Sunday to prepare the preserved food for the year-end and the New Year.They stuffed 360 mackerels, each measuring about 40 centimeters long, with rice mixed with ginger, vinegar and koji mold, which helps the fermenting process. The fish was then placed in containers.

The group plans to prepare 1,800 pieces of sushi, which is 100 more than it made last year. It expects demand to rise, as people are spending more time at home amid the coronavirus pandemic. The group says it will put its products on sale in mid-December, mainly at local roadside facilities.
Source: NHK
---
Other Media | SeafoodSource: Sainsbury's to close meat and fish counters, slash jobs

UNITED KINGDOM
Tuesday, November 10, 2020


Sainsbury's plans to close many of its fresh fish and meat counters, and will eliminate 3,000 jobs.

A large number of job cuts will be made at J Sainsbury's Argos business, "but there also will be losses in stores with the closure of delicatessens and fresh fish and meat counters," The Times reported.

Sainsbury's said in a press release it is closing its meat, fish, and deli counters, "based on reduced customer demand."
Sainsbury's is just one of many U.K. retailers facing cutbacks and losses due to the COVID-19 pandemic. Marks & Spencer announced its first loss in 94 years – an overall pre-tax loss of BP 87.6 million (USD 115 million, EUR 97 million) in the six months to September.

Author: Christine Blank / SeafoodSource | Read the full article here
---