Other Media | SalmonBusiness: BILA to deliver robot system for SalMar's new InnovaNor facility

NORWAY
Friday, March 20, 2020


Denmark's largest automation firm, BILA A/S, will automate sorting, packing and palletising for SalMar.

SalMar has announced the construction of a new factory, InnovaNor, in Lenvik Municipality in Norway. BILA will contribute by providing an innovative sorting and packing facility to handle thousands of tonnes of salmon.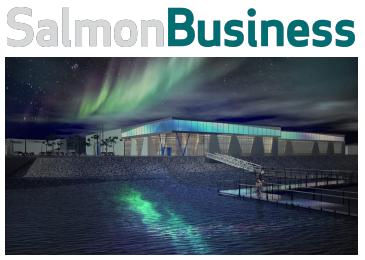 BILA is a partner in the project and will provide an innovative, fully automated palletising solution that includes the processing and packing of salmon boxes.

The factory is expected to be operational in mid-2021.

"We are proud that SalMar chose us as a partner for the new, ambitious InnovaNor factory," says Jesper Højmark Pedersen, market unit manager, in a press release.

"Many suppliers showed interest in providing the palletising solution to InnovaNor. In the interaction phase leading up to the selection of suppliers, BILA showed a strong commitment both in terms of operational experience and concrete improvement measures for our facility at Frøya, InnovaMar. At the same time, BILA were very constructive in their contribution to devising a robust, flexible and not least dynamic solution that will always be able to meet SalMar's requirements for the palletising plant," says Ole Meland, technical manager, SalMar.

Surce: SalmonBusiness | Read the full article here
---
IN BRIEF - State fishery company Perindo to export octopus to Japan to boost revenue

INDONESIA
Friday, March 20, 2020


State-owned fishery company Perum Perindo is set to export 15 tons of octopus to Japan to boost its revenue as trade activities weaken during the COVID-19 pandemic. 
Perum Perindo operational director Arief Goentoro said Thursday that the fishery products would be exported to an unidentified company in Japan, making them the third batch of octopus exports to the same firm.
T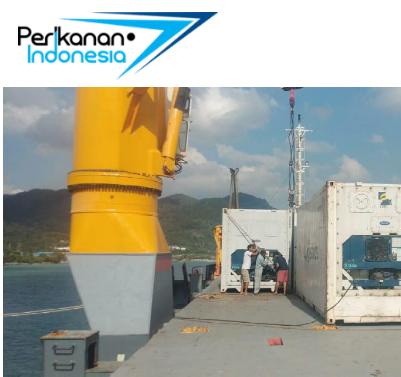 he first and the second batch were sent in November 2019 and February 2020. In every batch, Perindo has shipped 15 tons of octopus sourced from 100 fishermen in the Natuna regency off the northwest coast of Borneo.
"This octopus is the product of our fish processing unit [UPI] in Natuna. From Natuna, the octopus is shipped to Jakarta before getting exported to Japan," said Arief on Thursday. 
The octopus will be exported in April to Japan through Nizam Zachman fishery port in North Jakarta. One container of octopus is valued at US$ 75,150. 
Author: Riza Roidila Mufti/The Jakarta Post | Read full story here
---
PRESS RELEASE | NaturalShrimp, Inc. CEO Issues Letter to Shareholders

UNITED STATES
Friday, March 20, 2020


Dallas, Texas (GLOBE NEWSWIRE) -- via NEWMEDIAWIRE -- NaturalShrimp, Inc. (SHMP), the aquaculture Company that has developed and patented the first commercially-operational RAS for shrimp, has issued the following letter to shareholders from its CEO Gerald Easterling:
Dear Fellow Shareholders: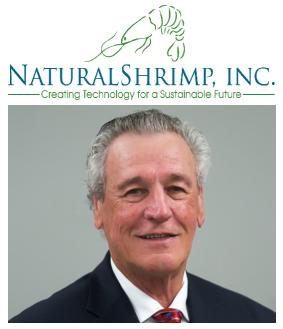 As many of you are now aware, our shrimp family has been dealt a blow in already uncertain times. We are sad to report this morning that a fire has destroyed the main building at our La Coste, TX facility. The main building housed our nursery, grow-out tanks, and EC machinery. Luckily, the fire did not affect our offices, greenhouse, or maintenance buildings. It is believed at this time that the fire was caused by a natural gas leak near the boiler room. The fire marshal is conducting an investigation and we will report the findings when they become available.
The future of Natural Shrimp, Inc remains very bright. We believe the insurance proceeds will assist the company to reconstruct a newer, state of the art building in which to house our tanks and equipment. Our shrimp, which numbered approximately 1.5M PL's, were growing on schedule and were extremely healthy. Our equipment and new tanks were operating efficiently and as we had expected. All of our subsidiary initiatives continue to do well and we expect to announce the status of those initiatives shortly.
We appreciate the support we continue to receive and are looking forward to better days ahead.
We will continue to keep everyone updated via our website https://naturalshrimp.com. Please utilize the website for information as we will be updating the site with the latest news. Thanks again for your continued support as we work through this event.
Sincerely,
Gerald Easterling
CEO
---
OTHER MEDIA | The Guardian: British fishers severely hit by coronavirus outbreak

UNITED KINGDOM
Friday, March 20, 2020


The coronavirus outbreak has hit British fishers with a "very severe shock" as demand from export markets and the domestic restaurant trade has dried up.

The UK exports about 70% of its catch to Europe and Asia but imports most of what British consumers eat. Fishing leaders said catches of normally expensive seafood such as Dover sole and lobster may now end up in fishmongers at bargain prices.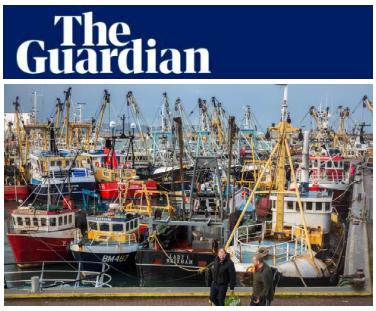 The crews running the 2,500 boats that fish in inshore waters are self-employed, making them especially vulnerable, and they support five times as many jobs onshore. While no one wants the shutdown to continue, scientists said a pause in fishing could result in a recovery of marine life numbers.

"It may be a temporary crisis but it is a very severe shock," said Barrie Deas, chief executive of the National Federation of Fishermen's Organisations. He said China has become a big market for UK crab in recent years. "Some parts of the fleet have become very dependent on that, and that was the first to go, with a very dramatic fall in demand."

"You have these prime species that tend to go across to the continent, like Dover sole, lobster and crab, high value species that also go to the [UK] restaurant trade," he said. "For [British] people who find Dover sole too expensive at the fishmonger, this would be a good time to try it. There will be bargains. I'm not saying the scale of it would be a substitute for what is exported, but we are looking for silver linings here."
Author: Damian Carrington / The Guardian (Read the entire article here)
---
Other Media | The Fish Site:Supermarkets' farmed seafood sourcing policies come under fire

UNITED KINGDOM
Friday, March 20, 2020


UK supermarkets need to significantly raise their standards for sourcing farmed seafood, according to a new report.

'Caught Out', by the Changing Markets Foundation and Feedback, clams that UK supermarkets "are failing in their responsibility to protect our oceans".

The report ranked the UK's top 10 supermarkets based on their performance in the "fish feed sustainability scorecard". The results were as follows: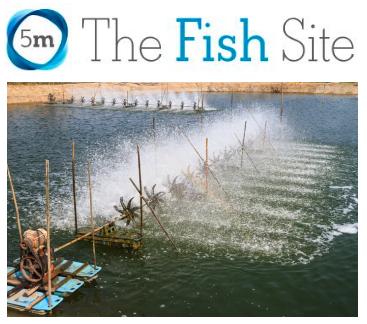 1-Tesco 2- Marks & Spencer 3-Co-op 4-Lidl 5-Waitrose 6-Sainsbury's 7-Morrisons 8-Asda 9-Iceland 10- Aldi

Aldi was ranked the poorest performer, for its "failure to label information on the origin of the farmed seafood sold; the failure to introduce binding requirements on fish feed and the lack of a senior member of staff responsible for seafood or aquaculture".

Waitrose, while higher up the rankings, was singled out for criticism for being, despite its reputation, "heavily reliant on certification as a proxy for sustainable seafood supply chains."

The report's authors also noted that: "It also demonstrated limited transparency overall, failing to disclose information on any aspect of its farmed fish supply chains and claiming that the information requested was 'commercially sensitive'. It also lost points as its farmed-fish feed policy lacked substance."
Source: The Fish Site | Read the full article here
---
Other Media | fishfarmingexpert: 100,000-tonne salmon RAS planned in Sweden

SWEDEN
Friday, March 20, 2020


A Swedish region is planning to build a huge land-based fish farm producing as much as 100,000 tonnes of Atlantic salmon per year – more than half the output of the entire Scottish salmon industry.

Sotenäs Municipality, in the west of Sweden, is working with Norway-based seafood financing firm Lighthouse Finance on the project, which would be the biggest on-land salmon facility in Europe.


Technology would be supplied by Israeli recirculating aquaculture systems expert AquaMaof.

Municipal land

Lighthouse hopes to begin the groundwork in 2021, with production starting in 2023.

The plant will be at full production within five years of construction getting under way, Lighthouse and the Swedish region announced.

"Work has begun on the compilation of a detailed development plan for Hogenas norra, a new industrial site spanning 75 hectares of municipal land," they said.

Source: fishfarmingexpert | Read the full article here
---
Other Media | FishFarmer: Open farm event shut – for time being

UNITED KINGDOM
Friday, March 20, 2020


PLANS by Scottish salmon farmers to open their sites to the public in spring have been put on hold in the wake of the coronavirus outbreak.

The new 'Open Farm' initiative involved all of Scotland's salmon producers and would have seen 16 farms across the Highlands and islands providing a total of 64 tours throughout May.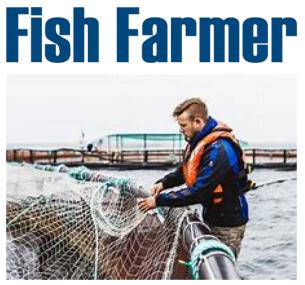 The aim of the scheme, coordinated by the Scottish Salmon Producers Organisation (SSPO), was to engage the public and politicians in the operations of a salmon farm.

The 'discovery days' would have offered guests the chance to get out on a farm, watch the fish, talk to the farmers and learn more about how salmon from Scotland reaches supermarkets and restaurants throughout the UK and across the world, said the SSPO, unveiling the initiative for the first time today.

But as with other events involving public access, the SSPO has had to postpone the plans 'for the foreseeable future'.

Salmon farmers' priority during the unfolding coronavirus crisis was to keep farms focused on producing fish for the home market, said the SSPO.

'Our first priority now has to be protecting the health and welfare of everyone working on the farms so that they can continue supplying UK consumers with salmon,' said Hamish Macdonell, director of Strategic Engagement for SSPO.

Source:Fish Farmer | Read the full article here



---
Other Media | SeafoodSource:Namibian firm to integrate phosphate mining with fisheries

NAMIBIA
Friday, March 20, 2020


Namibian Marine Phosphate Pty Limited (NMP), which is developing the Sandpiper Marine Phosphate project, has expressed optimism it will get an opportunity in 2020 to commence a sea mining undertaking and demonstrate the benefits of such a venture to all marine stakeholders in Namibia.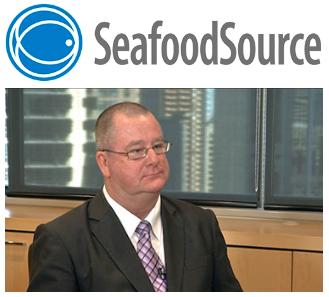 Company CEO Chris Jordinson told SeafoodSource that, in 2020, NMP hopes to proceed with the development of the marine phosphate project, which was intended to commence nearly eight years ago. The project has been delayed because of environmental, fisheries, and economic concerns expressed by the government and private sector, which Jordinson said have been adequately addressed.

He said development of the NMP project has involved the participation of various private and governmental experts, which has led to the identification of various risk elements that "have been mitigated to ensure that all aspects of the project are fundamentally sound."

Jordinson said the company had previously provided all needed documentation to show that both NMP and appointed environmental impact assessment (EIA) specialists addressed the concerns of the Namibian fisheries sector at various consultative meetings hosted jointly by the environmental commissioner (EC) and the Permanent Secretary of the Ministry of Fisheries and Marine Resources (MFMR).

Author: Shem Oirere / SeafoodSource | Read the full article here
---
IN BRIEF - Exploratory anchovy fishing suspended due to emergency health declaration

PERU
Friday, March 20, 2020


The measure responds to the State of National Emergency for the outbreak of COVID-19
The
Ministry of Production
(PRODUCE) has annulled the execution of exploratory fishing for the resource anchovy
(Engraulis ringens) and longnose anchovy (Anchoa nasus) in the southern area of ??the Peruvian sea.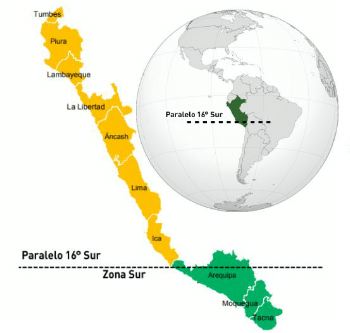 This is provided in Ministerial Resolution No. 116-2020-PRODUCE, published on Wednesday in the official newspaper El Peruano.

PRODUCE had authorized the Institue of the Peruvian Sea (IMARPE) to carry out exploratory fishing from March 14, using larger-scale purse seiners, in the maritime area from the 16º00'S to the extreme south - that is, between the areas of Punta Capa (Arequipa
---

UNITED KINGDOM
Friday, March 20, 2020


Scottish Skipper Expo 2020, originally scheduled for 15 and 16 May at the P & J Live arena in Aberdeen, has been postponed due to the continuing escalation of  COVID-19 (coronavirus).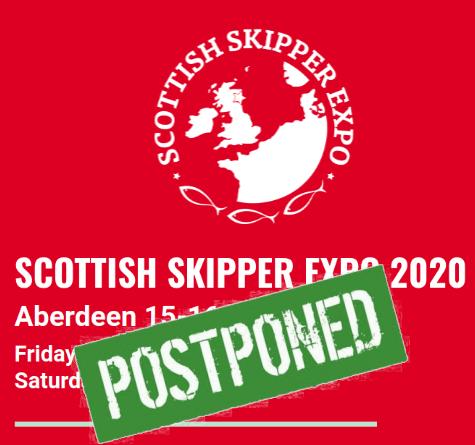 Show organiser Mara Media says its overwhelming priority is the health and safety of exhibitors, visitors and the wider public, and as such, it had no other option than to postpone the show.
Hugh Bonner, managing director of Mara Media, said: "It is with great regret that we've decided to postpone Scottish Skipper Expo 2020; the wellbeing of our exhibitors and visitors is paramount.
"Postponing now also brings an end to any uncertainty among exhibitors and visitors about whether the expo was going ahead on the planned dates. We value tremendously the support of everyone involved in Scottish Skipper Expo and we would like to thank them for their patience during this challenging time."
Mara Media will now be working hard to identify a new date for Scottish Skipper Expo, and updates will be published on the show website - https://theskipper.ie/scottish-skipper-expo/ - as soon as is practicably possible.
---