Other Media | IndustriasPesqueras: Ireland stresses with the EU the importance of maintaining the single market and free movement for fisheries

REPUBLIC OF IRELAND
Friday, March 27, 2020


The Minister of Agriculture, Food and Navy of the Republic of Ireland, Michael Creed, yesterday urged the European Commission to deploy "the full range of available supports" to ensure that the agri-food and fisheries sectors can "better meet the needs of society "During the Covid-19 crisis with the least possible economic impact."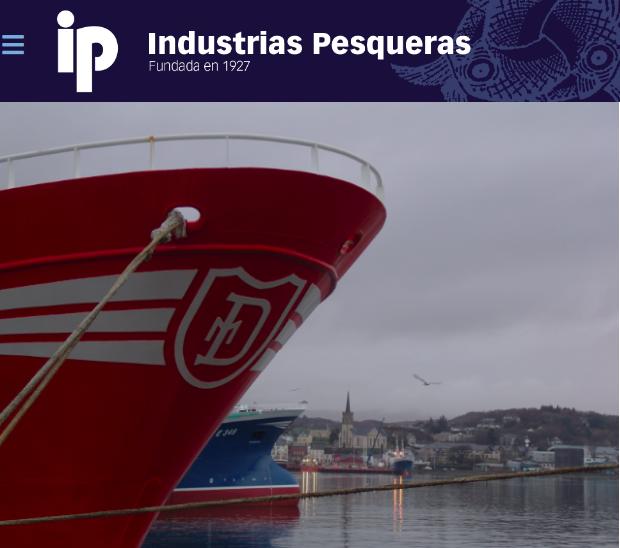 In addition to the measures that he already moved last week, the minister stressed the need to maintain the integrity of the single market throughout the response to this health crisis, "for example, by ensuring that border controls do not unnecessarily interrupt the free movement of goods or labor in the EU ". This is "particularly important to guarantee the continuous effective operation of agrifood supply chains".
Creed assured that "the key priority for all of us is to take the necessary measures to ensure that producers and processors can continue to operate effectively, that supply lines are kept open, that we continue to feed people and that the economic impact in the agri-food and fishing sectors. In this way, we can ensure that these sectors can not only survive, but also contribute enormously to facing the pandemic. "
Source: IndustriasPesqueras | Read the full article
here
(Spanish)
---
Webinar on 'Friend of the Sea certification and conservation. An Update'

WORLDWIDE
Friday, March 27, 2020


Dear Madam/Sir,
This is a reminder to webinar on "Friend of the Sea certification and conservation. An Update"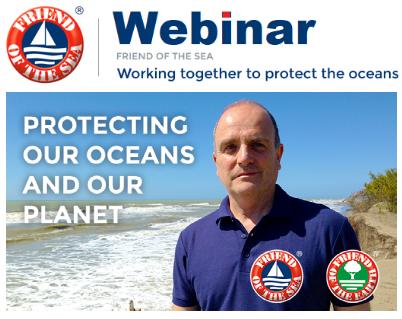 During this half an hour session, Paolo Bray (Founder and Director at Friend of the Sea and Friend of the Earth) will cover the following subjects:
The history of Friend of the Sea
Independence
National Accreditation
Certification Procedure
Benchmarks
Friend of the Sea compared to other similar standards
Friend of the Sea new standards: Salt, Seaweeds, Insects, Shipping, Ornamental Fish, Whale and Dolphin Watching, etc
Conservation Projects and Campaigns
This webinar will take place on Friday 27th of March 2020 at 03:00 pm CET in Milan, (07:00 am in San Francisco; 10:00 am in New York; 02:00 pm in London; 04:00 pm in Johannesburg; 09:00 pm in Bangkok; 10:00 pm in Hong Kong; 01:00 am 28th in Sidney).
Participation is free of charge.
Friend of the Sea certificate of attendance will be issued to all participants.
If you cannot attend the live session, sign up anyway and we will send you a recording.
You will also have the opportunity to pose questions to the speaker during the webinar.
Please, feel free to share this email with any interested colleagues.
---
Other Media | SalmonBusiness: Demand for land-based grown salmon grows in UAE

UNITED ARAB EMIRATES
Friday, March 27, 2020


"Food security. We have gone from talk and the hypothetical to a real issue in a matter of weeks".

Salmon is struggling to get into UAE. During normal times, 92 per cent of all the fish are imported. This puts the oil-rich Middle Eastern country in a serious predicament.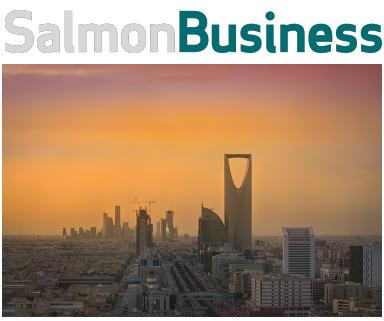 UAE
But for Fish Farm, which has an inland farming facility in Jebel Ali – a short drive outside Dubai, business is booming. SalmonBusiness was one of the first to report that it had successfully grown the UAE's first-ever salmon harvest last year.

The farm is built in an existing building, and the fish are bred in a controlled environment in a recirculation aquaculture system (RAS) – all from AKVA group.

"Through the roof"
It sells 1.5 to 2 tonnes of salmon a week. The fish are sold on an exclusivity arrangement with Middle East retail chain Spinneys – who themselves have a licensing concession with Waitrose.

"Sales have gone through the roof, we have done really well," said Fish Farm's Business Development Manager Edmund Broad to SalmonBusiness.

Author: Owen Evans/ SalmonBusiness | Read the full article here
---
Other Media | La Voz de Galicia: A score of purse seine boats have already decided to moor

SPAIN
Thursday, March 26, 2020


El Muro lived its second day without face-to-face auctions, selling fish via telephone and online. These restrictions are intended to keep social distance to prevent the spread of the COVID-19 virus.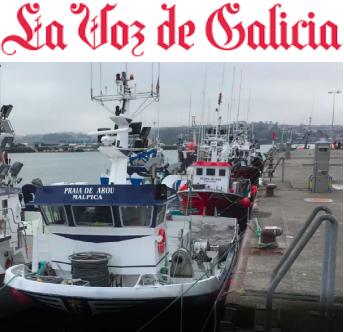 Despite these changes in the fish market, after "tens of years of auctions", the measures were unanimously accepted, although with some complaints: "We are seeing how some auctioneers who also have fish shops take the best pieces and the best quality», since they are the first to enter to mark the fish of their orders, several sellers said.
They also say that "buying the product after seeing it is not the same as doing this without knowing how it is, but well, we know that all the fish and seafood that reaches the fish market is the best in the world."
What it is really in free fall are prices, "especially of those species that are not high-quality, lije horse mackerel, mackerel, blue whiting," indicate the auctioneers.
In fact, yesterday 19 000 kilos of horse mackerel were put up for sale, captured that day by the purse seiners and trawlers. Its value did not exceed 0.55 euros per kilo, and "dropped to 0.25," said a sailor who works on a Malpica ship.
The same thing happened with mackerel. The 1000 kilos that reached the fish market were sold between 0.50 and 0.75 euros per kilo.
Author: Emiliano Mouzo / La Voz de Galicia (Read the full article here in Spanish)
---
COVID-19 | Call4Fish: fishermen will keep fishing for you, and they've deliver to your door (video)

UNITED KINGDOM
Thursday, March 26, 2020


In difficult times, with things getting tougher, Plymouth fishermen will keep fishing for you and bringing home some of the world's best fish and shellfish. Alongside, our local fish merchants are doing their very best to bring the fish to you. The fish can be collected or delivered to your door. Our fishermen and merchants working together will help feed us.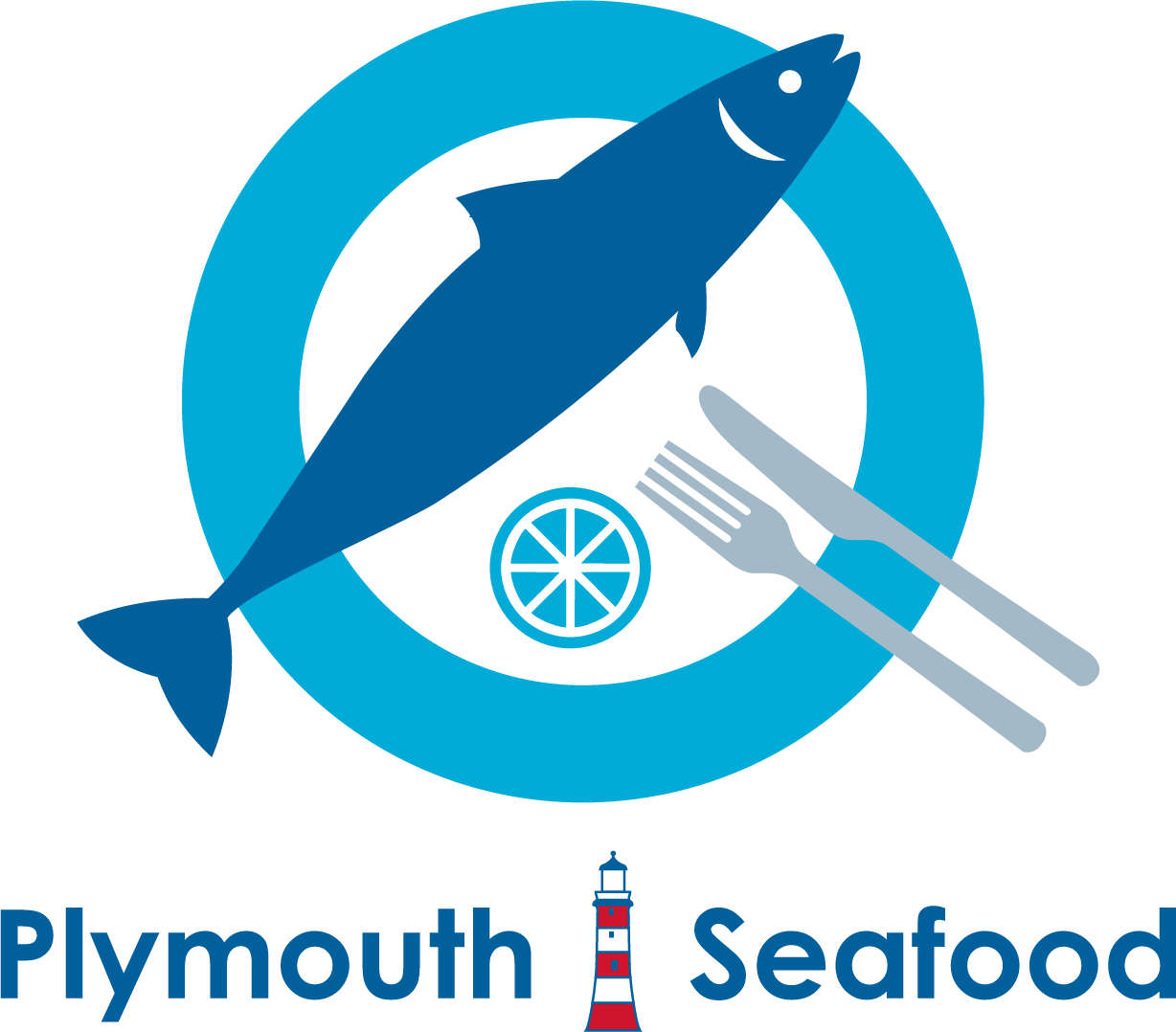 Throughout Plymouth's history, at difficult times our fishing industry has always been there for the City and this generation has risen to the challenge too.
Details and delivery options will change, so please keep checking back as our website updates, follow our social media channels, and register your contact details with us now to receive updates directly.
---
Other Media | WorldFishing: New Regional Managers at Skaginn 3X

ICELAND
Thursday, March 26, 2020


Skaginn 3X has added two new regional managers to its sales team, Ágúst Ágústsson and Ingvar Vilhjálmsson.

Ágúst and Ingvar will both serve as regional sales managers for Europe, Ágúst from Sweden and Ingvar from Iceland.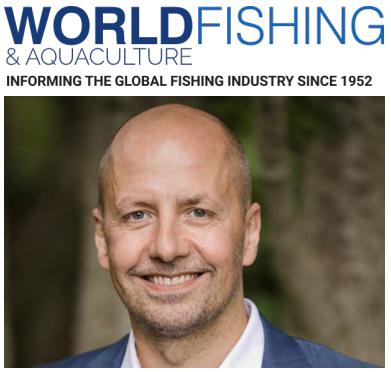 "Part of what sets Skaginn 3X apart is how closely we work with the industry, which is why we are so proud to bring these two seasoned professionals on board," said Ingólfur Örn Guðmundsson, director of business development for Skaginn 3X.

"Their outstanding accomplishments and extensive knowledge of the technical and operational intricacies of this sector will be a great benefit for Skaginn 3X in building lasting relationships with our clients in Sweden, Iceland and elsewhere in Europe."

With a substantial background in sales for food processing equipment developer Marel, Ágúst Ágústsson brings extensive knowhow and experience with clients throughout Europe, especially in poultry-processing, which is an area where Skaginn 3X is currently experiencing growth.

Source: WorldFishing | Read the full article here
---
Other Media | Industrias Pesqueras: Planas reminds the EU that the announced measures are not enough and urges to modify the FEMP

EUROPEAN UNION
Thursday, March 26, 2020


EU Fisheries Ministers meet by video conference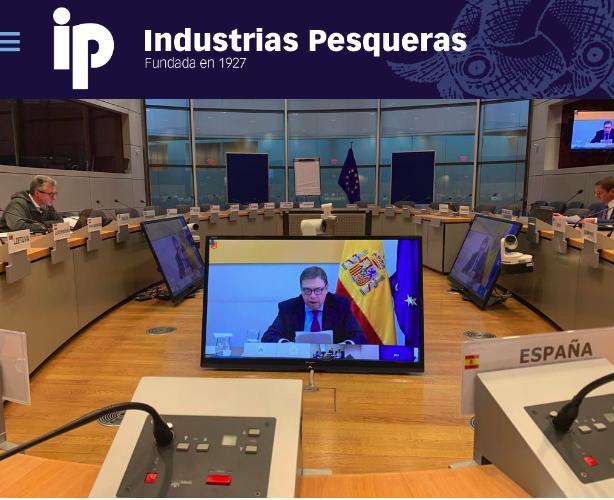 Spain has defended before the member states the need for Brussels to articulate an "urgent and solid response" to the problems facing the fishing sector due to the spread of Covid-19. The Minister of Agriculture, Fisheries and Food, Luis Planas, in a high-level video conference with the EU's fisheries ministers, indicated that all efforts should be aimed at preventing the deterioration of the structure of the sector. For this, he insisted, the FEMP has to be modified.
Planas appreciates the "quick response" given by the Commission, although he believes that the announced measures are not sufficient. DG Mare gave the green light a few days ago to an increase in de minimis aid, which is still state aid. The sector has indicated to IP that these aids depend on the General State Budgets, not yet approved.
Along the same lines, Planas reminded the MS that the solution to this crisis "does not lie solely in the activation of state aid." That is why he asked Brussels "for a clear commitment, in line with what was expressed by the EC at the last meeting of the European Parliament's Committee on Fisheries."
Source: Industrias Pesqueras | Read the full article
here
(Ingles)
---
Other Media | FiskerForum: Cornwall's rekindled love for fresh fish

UNITED KINGDOM
Thursday, March 26, 2020


Seafood Cornwall's #FishToYourDoor campaign, which was launched within hours of the first Covid-19 impacts on South-West fish markets, has seen overwhelming response within first week.

The new campaign that facilitates quick match-making between Cornish fish merchants and fishmongers and would-be buyers across the country has been inundated with orders since launching last week.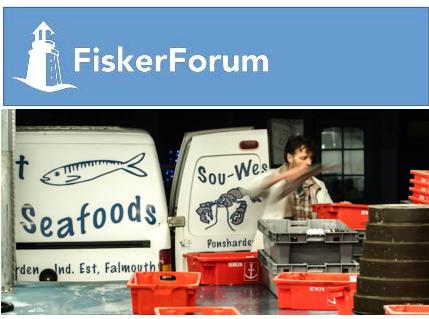 Cornwall-wide seafood promotion initiative Seafood Cornwall launched the #FishToYourDoor campaign alongside the Cornish Fish Producers' Organisation on 17th March.

Responding to the closing-down of restaurant trade and export markets, and aiming to keep sales routes open for domestic catch, the scheme was designed to connect individuals and households with fresh Cornish fish – via fish merchants with capacity to deliver.

'Thanks to the #FishToYourDoor initiative, plus our own efforts, we have kept the doors open. We are delivering fish individually portioned, prepped and packed, and calling our customers to notify them that their contact-free delivery is on their doorstep,' said Naomi Bullus of family-run business Celtic Fish & Game, one of the companies participating in the scheme.

'I'm delighted to see a scheme like this come together so quickly in the face of all the troubling impacts of this Covid-19 pandemic,' commented local MP Derek Thomas.

Author: Quentin Bates/FiskerForum | Read the full article here
---
Other Media | The Fish Site:SSPO update on steps salmon farming sector is taking to stay open

UNITED KINGDOM
Thursday, March 26, 2020


The Scottish Salmon Producers Organisation has issued a statement outlining their strategies to balance safety, public health and customer needs.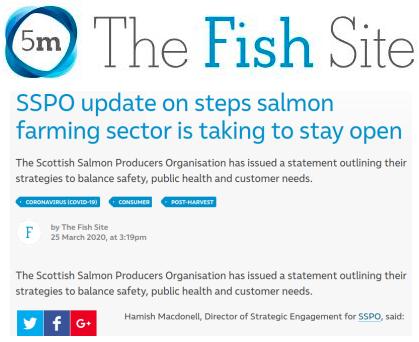 Hamish Macdonell, Director of Strategic Engagement for SSPO, said:

"The critical focus is public health and protecting our workers as they continue to farm our salmon. It is also important to maintain the supply of fresh salmon to UK consumers. Advice from Government highlights key steps that must be taken to help ensure that companies can stay open. Salmon farming companies are adapting their ways of working.

All workers who can work from home do so.
Social distancing is imperative at every workplace from farms to processing. This is more challenging and changes will be required.
Everyone working on farms and throughout the supply chain is being provided with appropriate safety and hygiene protection and guidance.
SSPO is also recommending that companies draw up a full list of measures for everyone to adhere to.
All steps taken to protect workers must be demonstrable

Source: The Fish Site | Read full article here
---
Other Media | EuropaAzul: The fishing fleet guarantees supply despite the stoppage of some sectors

SPAIN
Thursday, March 26, 2020


The president of the Gipuzkoa Brotherhood Federation, Eugenio Elduayen, analyzes with concern the present and the future of the inshore fishing sector. It recognizes that the arrival of the coronavirus has also had an impact on fishing activity, since the price of some species has suffered a sharp reduction in fish markets in line with the drop in demand, both by the consumer and especially by businesses restoration, forced to close. The maximum person in charge of the brotherhoods of the territory assures that, in spite of the imminent stoppage of the activity -the fleet will not go out to capture anchovy until mid-April, once they finish with the Verdel coast-, the fishmongers will not be shortaged.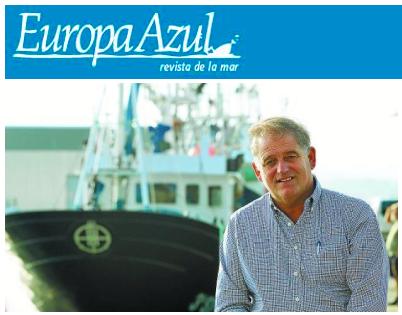 -What is the current situation in the sector?
-The purse seine fleet has been stopped since last weekend, after a joint decision by all the Cantabrian fleets. We had already consumed almost the entire share of the verdel, there was no profitability at sea and, all this together with the social alarm generated by the coronavirus, caused us to choose to make a three-week stop.
-Why three weeks?
-First, because that is when we think the anchovy will appear. When that date arrives, April 13, we will assess how society is, how the factories are and if we can, we will return to the sea. We cannot go out to work to lose money.
Source: EuropaAzul | Read the full article
here
(Spanish)
---