Other Media | The Bristol Bay Times: Cod fishery closed last week in Aleutian Islands State

UNITED STATES
Saturday, April 04, 2020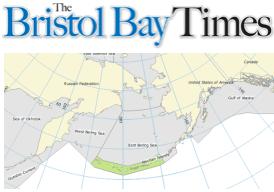 The Aleutian Islands state waters cod fishery closed last week, with 15 small boats landing about 15 million pounds in the fishery in the Adak area, down from 18 vessels last year, according to Asia Beder of the Alaska Department of Fish and Game in Unalaska.
The boat count was smaller because this was the first year that boats choosing to fish the Aleutians fishery couldn't go anywhere else, so some decided to fish the Dutch Harbor subdistrict instead, she said.
Author: Jim Paulin/The Bristol Bay Times | Read full story
here
---
Other Media | The Taipei Times:More than 10,000 rare salmon recorded

TAIWAN
Friday, April 03, 2020


The nation has 10,532 Formosan landlocked salmon in several mountain creeks, a field survey by the Shei-Pa National Park administration showed.
This was the first time that the number of the endangered species had exceeded 10,000 since the park administration started its field surveys in 1999.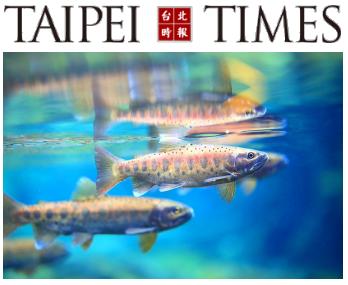 The salmon, which is also known as a "national treasure fish" or Taiwanese salmon (Oncorhynchus masou formosanus), is endemic to Taiwan and at one point was close to extinction.
By the time the park agency was established in 1992, the number of Formosan landlocked salmon had dwindled to about 200.
Since 2000, the park and the Atayal community have been patrolling these creeks to protect these farmed salmon, it said.
The agency has set new conservation goals: From now to 2022, it would restore the population of salmon in the Sijielan Creek (????) and Nanhu Creek (???), and by 2022, traces of the salmon should be found in all five major tributary creeks of the Dajia River.
Salmon from the hatcheries are to be released every August, instead of March, it added.
To raise their survival rate, the fish should be at least 10cm long and released every 100m along the same creek, it said.
Author: Shelley Shan / Staff reporter | Read full story here
---
Other Media | MonacoTribune: This French bluetech startup is revolutionising fish farming

FRANCE
Friday, April 03, 2020


BIOceanOR, a startup based at the Sophia-Antipolis University Nice, has developed an "underwater weather station" which is revolutionising what we know about marine environments. It is able to monitor water quality in real time and also predict its future quality from patterns previous data has shown. It has been created to, primarily, assure the health of fish farms.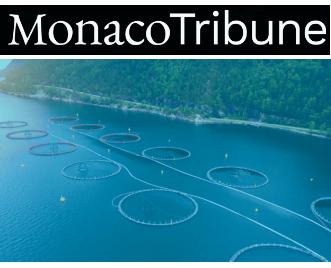 Helping fish farms
Based on the observation that "fish farms are subject to a changing, sometimes harsh marine environment which can impact reproduction", Samuel was convinced that a more thorough, continuous control of water quality would make managing the farms easier and enable farmers to increase productivity. BIOceanOR thus developed underwater weather stations to track water quality in real time and to be able to predict it.
The device AquaREAL, which does not need to be manually operated, can measure water quality according to more than 14 physics and chemistry-based factors, such as temperature, salt levels, cloudiness, oxygen levels and pollutants. It obtains the analytical results in a few seconds.
Author: Nadège Delalieu/MonacoTribune | Read the full article here
---
Other Media | FiskerForum: Gothenburg Auction takes a cautious approach

SWEDEN
Friday, April 03, 2020


Prices are down by 15-20% at the Gothenburg auction in Sweden, where business continues as usual – with precautions.

According to the auction's managing director Roger Thilander, nothing has changed in the way the auction operates, except that there are new rules that have been put in place as precautions against Covid-19.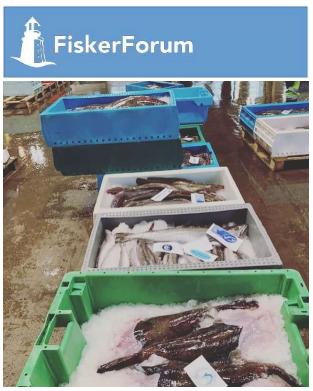 'We aren't allowing in anyone from outside. We normally run guided tours for visitors and school groups, but that has all stopped. We have also added washing stations and alcohol hand gel stations to maintain hygiene levels. People are using gloves, and we are also placing the boxes further apart on the auction floor so people can keep a distance,' he said.

He commented that they have been receiving smaller volumes of fish and shellfish.

'But this is more to do with the weather than corona,' he said, adding that smaller amounts mean prices are reasonable – and there are variations between species.

'There are no exports at the moment, so prices have dropped for some products. Prices for Norway lobster (nephrops) and pike-perch have fallen sharply with a significant reduction. Overall, prices are 15-20% down,' he said.

He added that some days the shrimp price has also dropped below its usual level.

Author: Quentin Bates / FiskerForum | Read the full article here
---
Other Media | Capital: Leclerc, Intermarché, Auchan ... which drive chain has the most stock-outs?

FRANCE
Friday, April 03, 2020


Faced with a human tidal wave, drive chains are still struggling to meet customer demand. Some groups like Leclerc are more affected than others.
With the health crisis linked to Covid-19, many French people are shopping more and more via supermarket drives. The customer takes delivery of his articles directly in or near his vehicle, which avoids the maximum contact with outside people. However, the brands did not foresee such a human tidal wave and some drives are found saturated. According to a study by Data Solutions , the Leclerc group's drives are the most affected with out-of-stock rates above 40% in recent days. The price of success no doubt.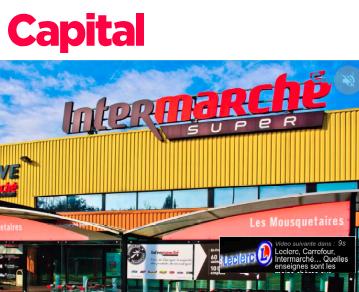 Behind Leclerc, Intermarché has a stock-out rate that fluctuated between 37% and 40% of product unavailability between March 20 and 28. Finally we find Auchan in third place on this podium of saturated drive with a failure rate between 35% and 40%. So, to have the best chance of finding everything you need, it would be better to try your luck in the drive of the G20 brand. This one has hardly suffered from the lack of supply since in recent days, it has posted a failure rate between 0 and 7%. Otherwise you will have to drive to the supermarkets of MatchDrive (3 to 10%) of Courses U (12%) of Carrefour (about 20%). Monoprix and Franprix are also options with a break rate of around 25%.
Author: Thomas Romanacce/ Capital | Read the full story here (In french)
---
Other Media | Kroger adds 'hero bonus' to frontline workers' pay during coronavirus outbreak

UNITED STATES
Friday, April 03, 2020


The Kroger Company has announced a "Hero Bonus" for frontline workers to reward them for working during the coronavirus outbreak, including employees at its King Soopers and City Market stores in Colorado.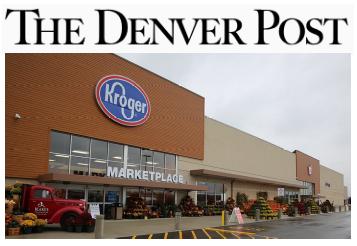 The Cincinnati-based Kroger supermarket chain will provide all frontline grocery, supply chain, manufacturing, pharmacy and call center associates a $2 premium above their standard base pay for hours worked March 29 through April 18, according to a company news release.
Employees will receive the premium weekly to ensure they have access to additional cash.
Author: Tom McGhee Special to The Denver Post | Read full story here
---
Other Media | Industrias Pesqueras: Portugal allocates 2 million euros for the acquisition of EPIs for fishermen

PORTUGAL
Friday, April 03, 2020


Azores activates the Fundopesca wage guarantee fund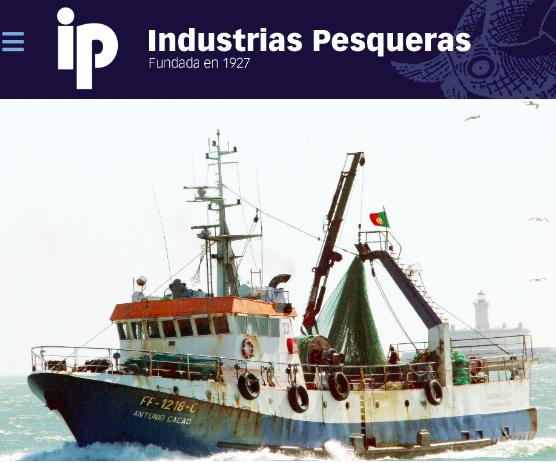 The Ministry of the Sea of ??the Government of Portugal has approved a new support line for fishing with the activation of 2 million euros from the FEMP for the adoption of measures for the prevention, detection and mitigation of contagion by COVID-19, through the acquisition of personal protection equipment, disinfection material or detection test in order to "contribute to the exercise of fishing and aquaculture activities in safe conditions," reports the institution.
These support lines are made effective through the Mar 2020 Operational Program and will be financed with 2 million euros from the FEMP, to which is added the Portuguese public contribution, with a total amount of 2.7 million euros. Fishermen may apply for aid between the 2nd and 20th of this month.
Source: Industrias Pesqueras
| Read the full article
here
(Spanish)
---
Other Media | FishFarmer: Norway salmon exports to UK up 27%

NORWAY
Friday, April 03, 2020


NORWEGIAN exports of fresh salmon to the UK increased by 27 per cent last week, according to the Norwegian Seafood Council.

And with Easter sales picking up, exports to other European countries including Sweden and Finland 'exceeded expectations'.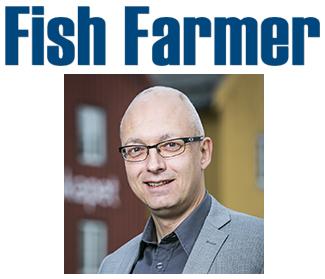 Norway is proving itself highly adaptable in the ongoing situation, although the closure of the restaurant segment globally remains the biggest challenge, said the Seafood Council yesterday, updating a regular coronavirus bulletin on its website.

Despite considerable uncertainty related to future demand and logistics, there was a gradual normalisation in Asian countries such as China and South Korea.

Paul Aandahl, seafood analyst at the Norwegian Seafood Council, said: 'As in previous weeks, we are seeing a continued reduction for fresh seafood and an increase in frozen and conventional products.

Author: Jenny Hjul / Fish Farmer | Read the full article here
---
Other Media | SeafoodSource: Russia mulls expansion of auctions for all fishing quotas

RUSSIAN FEDERATION
Friday, April 03, 2020


The Russian Antitrust Service (RAS) has proposed changes to the mechanism of fishing quota distribution that could expand a major overhaul of how the country manages its seafood sector.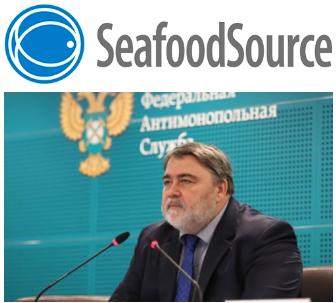 Since 2004, most quotas in Russia have been allocated on the so called "historic principle," which allocates quota based on the average of a company's previous years' catches, provided it fulfills all of its tax obligations, engages in sustainable fishing practices, and uses its entire quota. The system was reimplemented for another 15 years in 2018, meaning if nothing changes, it will be in place through 2034.

However, the RAS has proposed replacing its system of awarding fishing quotas based on historic catch averages with auctions, similar to the changes made in recent years to Russia's crab fishery. In 2019, the Russian government moved 50 percent of its crab quota into what it called "investment auctions," which awarded quota in lots to the highest bidder, provided they build a new crab vessel built at a Russian shipyard.

Author: Ivan Stupachenko / SeafoodSource | Read full article here
---