Other Media | SeafoodSource: Uber, Stop & Shop add grocery delivery services, with seafood continuing sales increase streak

UNITED STATES
Wednesday, July 08, 2020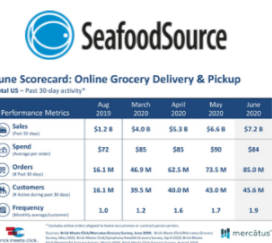 Grocery e-commerce sales spiked, and fresh, frozen, and shelf-stable seafood sales grew again in June, as U.S. consumers continued to shift their food buying from foodservice to retail.

U.S. online grocery sales climbed 9 percent in June to USD 7.2 billion (EUR 6.4 billion), according to a new Brick Meets Click/Mercatus Grocery Survey. Fully 45.6 million households used delivery and pickup services to fulfill a larger portion of their grocery needs, Brick Meets Click/ Mercatus said in a press release. The increase was almost entirely driven by a 9 percent increase among shoppers in the over-60 age segment since May.
.
Author: Christine Blank / SeafoodSource | Read the full article here
---

NETHERLANDS
Wednesday, July 08, 2020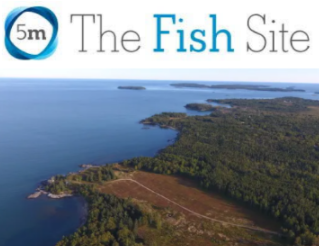 Despite the turbulent economic climate, Netherlands-based The Kingfish Company is expanding - and charting new waters in the USA.

While many producers of high-end seafood have struggled under the ongoing Covid-19 pandemic, The Kingfish Company – the new corporate identity for Netherlands-based Kingfish Zeeland, which recently embarked on an ambitious international expansion programme – is emerging from it in fine fettle.

Not only is the yellowtail kingfish producer on schedule and on budget with the construction of its Netherlands RAS expansion (which will double its current capacity), it has also just submitted its first permit notice for the construction of a 6,000-to-8,000-tonne RAS in Maine, USA. The company is on target to hit its long-term 20,000-tonne production goal across its EU and US sites. CEO Ohad Maiman explains to The Fish Site that it's been an interesting journey.

Author: Rob Fletcher / The Fish Site| Read the full article here
---
Other Media | fishfarmingexpert: Minecraft tycoons help Ace Aquatec build better world

UNITED KINGDOM
Wednesday, July 08, 2020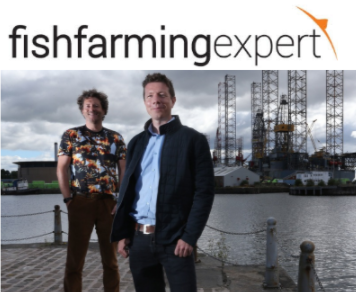 Aquaculture technology specialist Ace Aquatec has attracted new investment from Scottish video game entrepreneurs Chris van der Kuyl and Paddy Burns, the company announced today.

The investment of the undisclosed sum will also see Van der Kuyl join Ace Aquatec's board as the ambitious company grows its team and regional support network over the coming months.

Van der Kuyl and Burns run 4J Studios, best known for developing the console versions of Minecraft, the best-selling video game of all time. Their move follows the decision last year by Dutch sustainable aquaculture investor Aqua-Spark to take a stake in Ace Aquatec.

Author: Gareth Moore / fishfarmingexpert | Read the full article here
---
Other Media | FiskerForum: 42% emissions reduction with new technology

NORWAY
Wednesday, July 08, 2020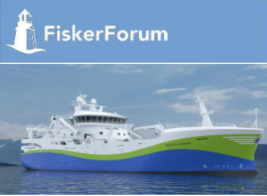 A new pelagic vessel for Norwegian owners is predicted to be placed in the lead in minimising emissions when it is delivered to owners Selvåg Senior AS in 2023.

The new vessel will replace the existing Selvåg Senior, which was built in 1999, and owner Egil Sørheim would prefer to build the new pelagic catcher at a Norwegian shipyard, once financing and support schemes have been finalised.

According to fishing vessel operators' federation Fiskebåt, the new Selvåg Senior has been designed by Skipsteknisk, in collaboration with SINTEF via the Optikjøl programme and Coolfish, which has studies refrigeration technology.

Author: Quentin bates / FiskerForum | Read the full article here
---
Other Media | SeafoodSource: Australia extends freight flight support for seafood exporters

AUSTRALIA
Tuesday, July 07, 2020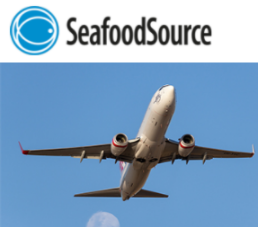 The Australian government's International Freight Assistance Mechanism (IFAM), which assists farming and seafood industry companies export their produce overseas, has been extended until the end of the year.

In a statement, Deputy Prime Minister and Minister for Infrastructure, Transport, and Regional Development Michael McCormack said the government has poured in an additional AUD 240 million (USD 167.5 million, EUR 147.7 million) in funding to extend support to IFAM until December 2020.

Author: Bernadette Carreon / SeafoodSource | Read the full article here
---
Other Media | FiskerForum: Pelagic sector invites Greenpeace collaboration

EUROPEAN UNION
Tuesday, July 07, 2020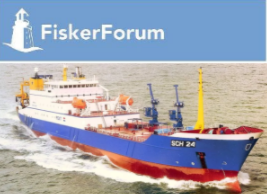 The Pelagic Freezer-trawler Association (PFA) has extended an invitation to Greenpeace UK, pointing out that the NGO has published inaccurate and misleading information as part of its campaign group on fishing activity in Marine Protected Areas.

According to PFA president Gerard van Balsfoort, the report comes as an unwelcome surprise, not least as the Greenpeace UK report contradicts a Memorandum of Understanding the PFA and its member companies signed with Greenpeace in the Netherlands in August 2016, lasting for ten years.

Author: Quentin Bates / FiskerForum | Read the full article here
---
Other Media | The Fish Site: Vietnam to ramp up organic aquaculture production before 2025

VIET NAM
Tuesday, July 07, 2020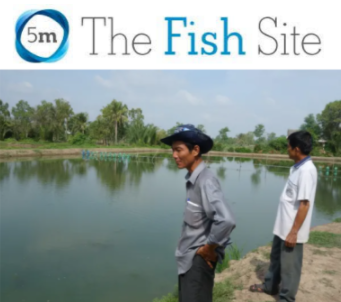 Vietnam's push towards organic agriculture could impact aquaculture output, creating market space for organic aquaculture.

The Vietnam News Agency reports that Deputy Prime Minister Trinh Dinh Dung has recently signed off on the Organic Agriculture Development Project for 2020-2030 in hopes of seizing the leading edge in organic agriculture production.

As part of this push to convert land to organic production, the government hopes organic aquaculture will account for about 0.5 to 1.5 percent of the total aquaculture area before 2030.

Source: The Fish Site | Read the full article here
---
Other Media | fishfarmingexpert : SalMar harvests 41,000 tonnes in Q2

NORWAY
Tuesday, July 07, 2020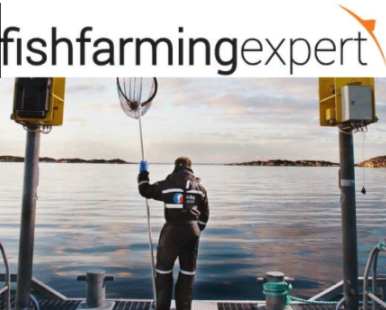 Norwegian salmon farmer SalMar harvested nearly 41,000 tonnes (gutted weight) in the second quarter this year, the company reported in a trading update.
SalMar, which owns 50 per cent of Scottish Sea Farms, recorded a total of 40,900 tonnes - 27,200 tonnes in its Central Norway region, 12,000 tonnes in Northern Norway, and 1,700 tonnes in its Icelandic operation, Arnarlax.
In the three months to June 30 last year, the company harvested 41,400 tonnes.

Source: fishfarmingexpert | Read the full article here
---
Other Media | EuropaAzul: Balfegó will boost the consumption of tuna, after having contracted heavy losses from COVID

SPAIN
Monday, July 06, 2020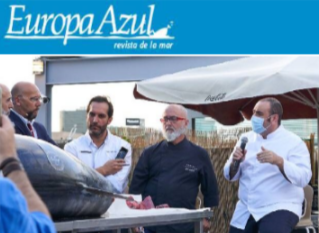 The fishing company Balfegó, based in L´Ametlla de Mar (Tarragona), will boost consumption this month in restaurants across the country that offer menus with bluefin tuna, in order to recover hotel sales in the face of the coronavirus crisis. Now, in the phase of return to normality, and after a successful fishing campaign, it returns reinforced and renewed to the market after taking advantage of the confinement phase to mature various modernization and improvement projects both in the commercial part and in sustainability and in the digital sphere. Thus, in addition to consolidating the aforementioned online store, Balfegó plans to launch an app for immediate orders that is also a two-way communication channel with its customers, and the modernization of its product catalog, digital, versatile and with greater content.
Source: EuropaAzul | Read the full article here
---
Other Media | iPac acuicultura: Demand for and prices for fish in Spain tend to stabilize while seafood sales remain below lows

SPAIN
Monday, July 06, 2020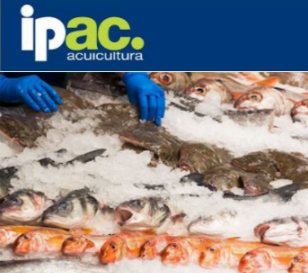 "Demand and prices for fish tend to stabilize and rise slowly, although they are still far from the optimal situation, while seafood sales continue to be practically non-existent, despite the gradual opening of the restaurant channel." This has been stated by the Crisis Committee of the integrated fishing sector
by the National Federation of Provincial Associations of Retailer Entrepreneurs of Fish and Frozen Products (Fedepesca), the Spanish Confederation of Fisheries (Cepesca), and the National Federation of Fishermen's Guilds (FNCP), which see "the prospects of short-term recovery recede term".
According to the same sources, this trend is observed in the prices at first sale, while, they add, the products destined for the final consumer are recovering the prices prior to the pandemic; "And this despite the fact that demand does not grow much."
Source: iPac aquacultura | Read the full article here
---