Other Media | SeafoodSource: EU opens door for coronavirus-hit seafood operations to receive aid

EUROPEAN UNION
Wednesday, March 25, 2020


Acknowledging that fishing and aquaculture have been "among the hardest hit" sectors by the COVID-19 coronavirus pandemic, the European Commission has introduced a temporary state aid framework that enables E.U. member states to provide financial support to affected operators.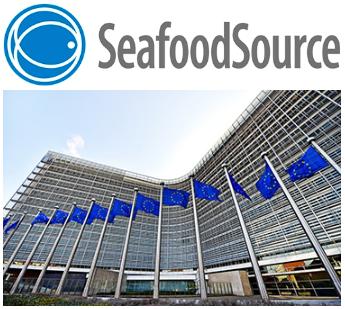 Seafood demand across the bloc has declined dramatically in recent weeks as retailers, restaurants, canteens, and other large-scale buyers have been reducing or temporarily closing down their activities. At the same time, supply chains have been affected by various logistical disruptions.The new framework allows member-states to provide aid up to EUR 120,000 (USD 130,476) per industry undertaking and can be in the form of grants or tax advantages, with the promise of swift assessments and decision-making.

In many cases, this can mean the difference between permanently closing activities and long-term survival of healthy businesses and thousands of jobs, the Commission said.

"Our fishermen and women and our aquaculture farmers are among the first to suffer the economic consequences of Coronavirus, as the demand for seafood has experienced a dramatic slump. But let me say it loud and clear: The European Union stands with you through this crisis," European Commissioner for Environment, Oceans, and Fisheries Virginijus Sinkevicius said. "Together, we will ensure that the E.U. maintains a strong seafood industry and thriving coastal communities, now and in the future."

Author: Jason Holland / SeafoodSource | Read the full article here
---
Other Media | fishfarmingexpert: Salmon farming First Nation declares state of emergency

CANADA
Wednesday, March 25, 2020


The Kitasoo/Xai'xais First Nation community of Klemtu, British Columbi, Canada has declared a state of emergency amid the Covid-19 pandemic which causes severe respiratory complications in humans.

The Kitasoo/Xai'xais have worked together with Mowi Canada West for over 20 years. Mowi operates salmon farms in the ancestral waters of the Kitasoo/Xai'xais and employs many of its 517 band members.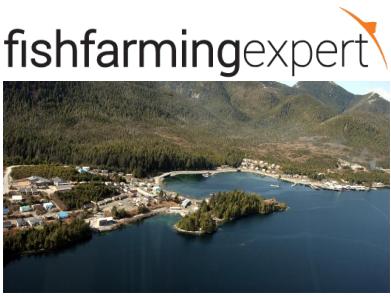 As a response to the state of emergency Mowi Canada West reached out to its employees living on Swindle Island on BC's central coast located approximately 500km from Vancouver.

"Mowi Canada West fully supports Klemtu's decision to isolate the community. The health and wellness of the community members, particularly of children and elders is of paramount important to us," said a letter from Mowi Canada West to its employees living in Klemtu.

"Klemtu employees who are not able to work as a result of the quarantine starting on Friday, March 20, 2020 at the completion of their shift will be eligible to receive employment insurance benefits."

Eligible employees will be entitled to sick benefits which includes 15 weeks of income repayment.

Soure: fishfarmingexpert | Read the full article here
---
Other Media | iLasks.no: COVID-19 trouble made it difficult to handle production fish

NORWAY
Wednesday, March 25, 2020


Therefore, Mowi and Lerøy applied for an exemption from the ban on exports of so-called "prodfish".

On Monday evening, iLaks was able to report that the processing order for production fish was temporarily set aside. However, the exemption applies to only two companies: Mowi and Lerøy big fish.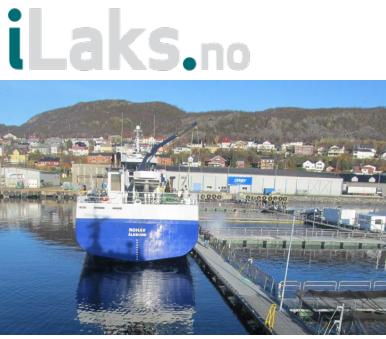 - Mowi and Lerøy have submitted independent applications. According to our information, this will end in April, says communications manager Øyvind Haram in Seafood Norway to iLaks.

- These applications are own and have nothing to do with us. Seafood Norway has drawn its letter as you mention. We did that on Friday, he points out.

Both Mowi and Lerøy justify their applications on the grounds that the corona problem is an extraordinary situation.

- When we applied for an exemption from the ban, we had to choose between destroying the fish or sending it to our own factories in Europe. As a food producer in those times, the first alternative was obviously out of date, says Mowi's communications director Ola Helge Hjetland to E24.

Soure: Aslak Berge / iLaks.no| Read the full article here
---
Other Media | SalmonBusiness: Dutch salmon processor: 'We have tripled our volume during the corona virus'

NETHERLANDS
Wednesday, March 25, 2020


While a lot of processors of salmon are at the moment experiencing a decrease Noordzee Internationals sale of salmon is reaching its' highest ever.

Last year the big frozen seafood supplier bought a salmon processing company to expand its horizon and intake. The corona virus has now boosted the demand of salmon for the still new salmon processor.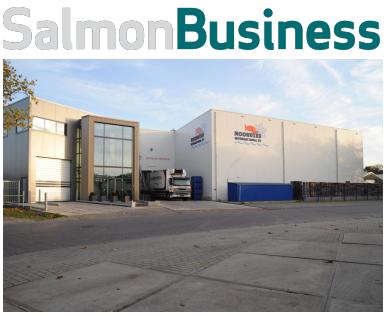 "We are experiencing an extreme growth in the demand on salmon. We are just trying to keep up. Our volume has tripled during the corona virus," says Rein Kramer, commercial director at Noordzee International, who is also responsible for the salmon processing factory.

Since December Noordzee International has been handling salmon. Even though the company started with a great start, the last couple of weeks the company has been in a whole other league.

"Prices are down at the moment, due to dropping demand of fresh from food service, cancelation of air-routes and exchange rate from Norwegian kroner to Euro. The demand for frozen products just keeps increasing," says Rein Kramer.

The processor sends out about 60 truck of salmon a week to Europe. This levels to around 120 tons a week.

Author: Katrina Poulsen / SalmonBusiness Read the full article here
---
Other Media | Industrias Pesqueras: Javier Garat (Cepesca): 'By responsibility, the inshore must stop its activity'

SPAIN
Wednesday, March 25, 2020


He is aware that it is a controversial position, which will not be understood by the fleet. Especially the affected one. "Many of us think that, due to responsibility, the inshore should stop its activity," says Javier Garat, secretary general of Cepesca and president of the European employers' association Europêche, who notes the difficulties the small-scale fleet is having in guarantee preventive measures to avoid contagion on board and in ports. With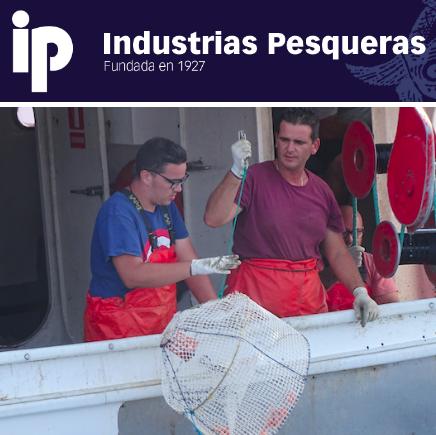 widespread moorings in the Gulf of Cádiz and the Mediterranean, and also in the Cantabrian Sea, it is the Galician fleet that remains operational with relative normality. "I see the inshore fleet with more and more difficulties to go fishing, it gives me the feeling that sooner or later they will have to stop because it is difficult to guarantee safety," says Garat.
For the president of the Spanish employers, who remembers that he has many associates of the artisanal fleet, at this point it is necessary to "prioritize" things. He believes that the safety of the crew and their families, as well as the port community as a whole, must be put ahead of economic interests. "By responsibility, one would have to meditate very well if those who continue fishing should continue to do so," he says. The problems of obtaining PPE (personal protective equipment) by the shipowners and the work on board small ships themselves complicate the operation at this time of health alert.
Source: Industrias Pesqueras| Read the full article
here
(Spanish)
---
Other Media | EuropaAzul: For the Mediterranean it is unfeasible to continue fishing in pandemic conditions

SPAIN
Wednesday, March 25, 2020


The coronavirus has threatened the future of the fishermen of Tarragona, the impossibility of respecting prevention measures and the fall in the price of fish, the main causes. The fishermen of L´Ametlla consider this the worst year of their history, between the storms of the Gloria and the coronavirus. They assure that they cannot guarantee the necessary measures in their jobs to avoid contagion. Added to this is the drop in fish prices due to the closure of restaurants.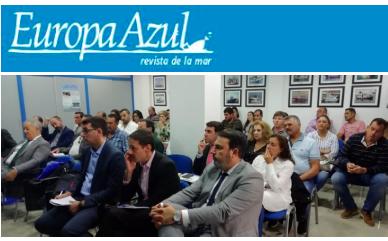 This is the situation that this group is experiencing. They can't take it anymore. They can't take it anymore. The sector has been asking the central government for days to be able to take advantage of the Temporary Employment Regulation (ERTE) procedure by not complying with the prevention regulations. Yesterday, the Confraria de Pescadors de Tarragona informed the shipowners that they already had permission to temporarily fire their workers, according to Diari de Tarragona
Fishermen cannot respect preventive measures, such as the safety distance between employees. The boats are small and in most of them there are between 5 and 15 sailors. In addition, the task of the trade also makes separation between them impossible. "The work is concentrated on the stern of the ship. We pass the boxes to each other and we choose the fish together. There is no other way to do it », explains Andreu Domènech, owner of a trawler. With the humidity and the sea water, the masks end up deteriorating and the gloves break when they touch the net. "There are sailors who are afraid and do not want to risk getting infected. We understand it », adds Domènech.
Source: / EuropaAzul Read the full article
here
(Spanish)
---
Other Media | FishFarmer: Salmon transported in empty passenger planes

NORWAY
Tuesday, March 24, 2020


WITH air travel bans in place, salmon farming companies in Norway are finding alternative ways of getting their product to market.

And one option has been to use passenger aircraft devoid of passengers, but which are equipped with cargo carrying holds and pallets, even if it means charging extra for salmon to cover the extra costs.

I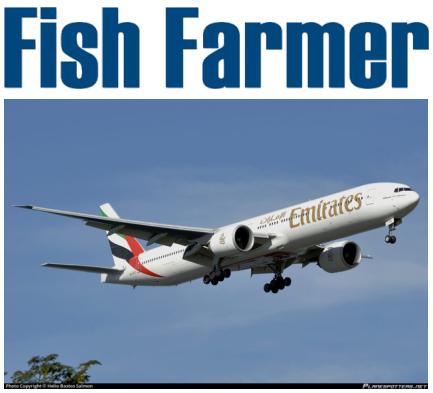 n normal times, salmon is often flown in the cargo compartments of passenger planes, for example, from Oslo to the US and Asia and from Heathrow to global markets.

According to the Oslo financial journal Finansavisen, the ploy to use empty aircraft has been adopted by Firda Seafood, one of the country's largest salmon producers, with a turnover of more than a billion kroner.

Its founder and CEO, Ola Braanaas, told Finansavisen: 'Yes, it does involve extra costs, but at the same time the market wants fish.

'Our impression is that customers are prepared to accept a price increase, as long as we (the producers) share some of the added costs involved using this method.'

Author: Vince McDonagh | Read the full article here
---
Other Media | SeafoodSource:Exports crashing, Norway vows to maintain seafood supply

NORWAY
Tuesday, March 24, 2020


Seafood producers in Norway, spanning both the wild-capture fisheries and aquaculture sectors, will strive to maintain supplies to domestic and overseas markets, with borders and air freight routes remaining open for the transport of goods, the country's government has said.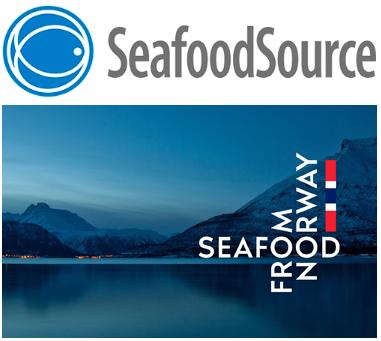 Norway has taken drastic steps to halt the spread of COVID-19, with schools, cinemas, restaurants and bars told to close and citizens encouraged to stay at home as much as possible. However, the Norwegian Ministry of Trade, Industry, and Fisheries issued a formal letter on 14 March identifying the value chain supporting food production and delivery as critical functions to society.

Being classified as a critical societal function means the Norwegian seafood industry will aim to keep operations running. As such, the seafood sector will continue to have access to childcare, while the transport industry is exempt from some of the strictest quarantine regulations for personnel to ensure the flow of goods across borders.

"The Norwegian seafood industry plays a very important role in the food supply chain, not only in Norway, but across the world. In these difficult times it is important to keep society going, and ensure that everyone has access to healthy and nutritious foods," the newly-appointed Minister of Fisheries and Seafood Odd Emil Ingebrigtsen said.

Author: Jason Holland / SeafoodSource | Read the full article here
---

ICELAND
Tuesday, March 24, 2020


All three of Brim's fresher trawlers have landed full trips over the last week, with around 600 tonnes of fish delivered to the company's Norðurgarður processing plant in Reykjavík.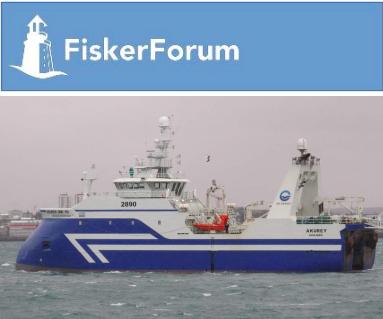 Brim's trawler fleet manager Birkir Hrannar Hjálmarsson said that Viðey, skippered by Jóhannes Ellert Eiríksson, was the first, docking a week ago with 603 tubs containing roughly 200 tonnes of mixed fish.

The following morning Helga María was alongside with 655 tubs and a similar volume of fish landed by skipper Heimir Guðbjörnsson and his crew. The third landing was Akurey with 200 tonnes in 603 tubs. These were all capacity trips.

'Fishing has been very good these last few weeks and we've had around a month of acceptable weather and decent catches,' said Akurey's skipper Eiríkur Jónsson.?He commented that the trawlers have been keeping to the southern fishing grounds, and fishing has been good enough for them to be able to fill up in around four days instead of the five expected for each trip.

Author: Quentin Bates/FiskerForum | Read the full article here
---
Other Media | fishfarmingexpert: Oyster and mussel farmers 'need cash help now'

UNITED KINGDOM
Tuesday, March 24, 2020


Scotland's oyster farmers and smaller mussel growers need immediate financial help if their businesses are to survive the economic effects of the coronavirus outbreak, an industry spokesman has warned.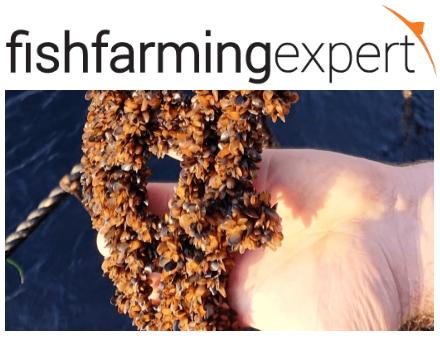 Nick Lake, executive director of the Association of Scottish Shellfish Growers (ASSG), said oyster growers were almost entirely reliant on UK pubs, restaurants, cafes, etc, which have now had to shut down.

The same is true of some smaller mussel farmers who sell to their local hospitality pubs and restaurants.

Reliant on ferries

Other mussel farmers who supply processor and marketer Scottish Shellfish, based at Bellshill in Lanarkshire, are in a better position because supermarkets are still providing a market.

But Lake warned that they, too, could be hit if the ferries they rely on to transport their mussels to the mainland stop running because of the Covid-19 epidemic.

Author: Gareth Moore / fishfarmingexpert | Read the full article here
---