Other Media | Industrias Pesqueras: UK fisheries bill enters the House of Commons

UNITED KINGDOM
Monday, July 06, 2020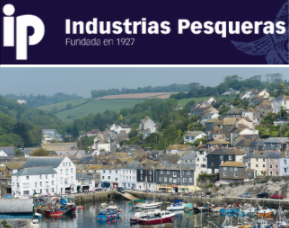 The rule will force Community vessels to have a license to fish in British waters
The UK House of Commons will submit the UK Fisheries Bill to first reading after passing the legislative process in the House of Lords, the British Government reported in a statement. Among the most important points of the rule, the end of reciprocal access to the waters of the United Kingdom and the European Union and the obligation that community ships have a license to access English waters are included.
Source: Industrias Pesqueras | Read the full article here
---
Other Media | SeafoodSource: Chinese crayfish exporter hopes for competitive edge from BAP certification

CHINA
Monday, July 06, 2020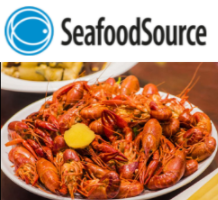 A Chinese crayfish producer and processor is leaning on the Best Aquaculture Practices certification it recently secured to give it an edge in a hyper-competitive marketplace at home and abroad.

The Global Aquaculture Alliance (GAA) recently announced that Deyan Aquatic Products & Food Co. Ltd. had become the world's first company eligible to offer crayfish with the two-star Best Aquaculture Practices (BAP) certification.

"BAP helps Deyan to emphasize our ambition to[wards] sustainable aquaculture, it also helps us to regulate our management of cultivation and production," Deyan spokesperson Yu Xia told SeafoodSource.

Author: Mark Godfrey / SeafoodSource | Read the full article here
---
Other Media | SalmonBusiness: Europe's second largest seafood chain pushes back UK launch

POLAND
Sunday, July 05, 2020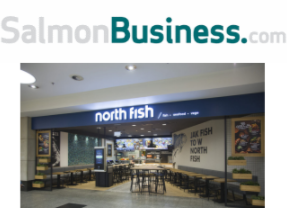 "We estimate, the recovery will take about 6-12 months" says North Food.

Earlier this year SalmonBusiness reported that the Poland-based North Food was hoping to embark on international expansion, starting with the UK.

North Food is Europe's second-largest chain of restaurants offering fish and seafood (the first is Germany's Nordsee) and serves up Norwegian salmon as well as Nordic cuisine. The company is owned by Michal Solowow, one of the largest investors in Poland.

Last year, the company had signed a new 10-year lease agreement for a 140 m2 premises at the main retail area in Birmingham's popular Bullring shopping centre. It was supposed to open early this year.

Author: Owen Evans / SalmonBusiness | Read the full article here
---
Other Media | SeafoodSource: Two Hands, SeafoodChain push blockchain as seafood origin guarantor in China

CHINA
Sunday, July 05, 2020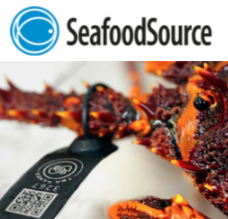 Demands for better food chain transparency triggered by the coronavirus are being seen as an opportunity for two providers of blockchain supply chain management solutions targeting seafood clients in China and globally.

Camberwell, Victoria, Australia-based Two Hands has opened an office in Shanghai in order to lure Chinese clients to its solutions. Oslo, Norway-based SeafoodChain AS, meanwhile, wants to expand its Unisot suite of blockchain solutions into China and several major salmon producing countries this year.

Two Hands boss Greg McLardie said he believes the coronavirus crisis has highlighted the need for better transparency in the supply chain. Two Hands connects fishermen directly to end users through blockchain, in the process reducing the risks of disease-spread and pandemics, he said.

Author: Mark Godfrey / SeafoodSource | Read the full article here
---
Other Media | fishfarmingexpert: Wild salmon body hires aquaculture go-between

UNITED KINGDOM
Sunday, July 05, 2020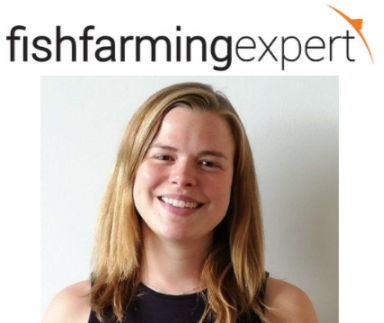 The wild fish body Fisheries Management Scotland (FMS) has appointed Polly Burns in the newly created role of aquaculture interactions manager, to liaise with the salmon farming industry.

The post is funded by Crown Estate Scotland and Marine Scotland with the aim of protecting and restoring wild salmonid populations, said FMS.

Burns most recently worked with Lloyds Register where she managed the teams that assess fisheries and fish farms under the Marine Stewardship Council, Aquaculture Stewardship Council and other certifications schemes.

Source fishfarmingexpert | Read the full article here
---

RUSSIAN FEDERATION
Sunday, July 05, 2020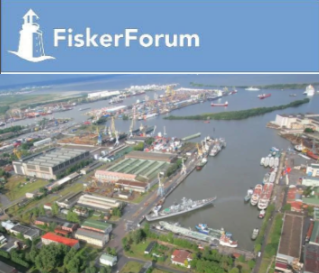 Russian fishing giant Norebo Group has ordered four new 63 metre longliners, to be built at Severnaya Verf in St Petersburg to a design by Nautic Rus. Delivery of the series to Norebo subsidiary Yamcy will be 2022-2025.

The contracts were signed by Severnaya Verf interim director general Igor Orlov and Norebo technical director Pavel Kosolapov.

'We want our fleet to be economical, energy efficient, environmentally friendly and productive. Therefore, this project will be developed by Russian company Nautic-Rus, with which we are already co-operating on contracts with Severnaya Verf for the construction of ten trawler-processors,' Pavel Kosolapov said.

Author: Quentin bates / FiskerForum | Read the full article here
---
Other Media | FiskerForum: Brim puts investment into Greenland Company

GREENLAND
Friday, July 03, 2020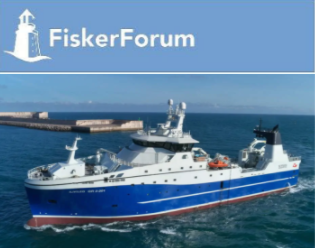 The board of Icelandic fishing and processing company Brim has announced investment worth €85 million in Greenlandic company Arctic Prime Fisheries.

The majority of shareholders in Arctic Prime Fisheries are Greenlandic, but Útgerðarfélag Reykjavíkur, the ownership of which is linked to Brim's ownership, has been a shareholder since 2013 and has a 16.5% stake, while Brim will hold a further 16.5% of the shares as it becomes a shareholder.

As part of the arrangement, Arctic Prime Fisheries will purchase freezer trawler Ilivileq, which was delivered earlier this year by the Astilleros Armón yard at Gijon in Spain.

Author: Quebtin bates / FiskerForum | Read the full article here
---
Other Media | Industrias Pesqueras: World Maritime Week returns to Bilbao in March 2021

SPAIN
Friday, July 03, 2020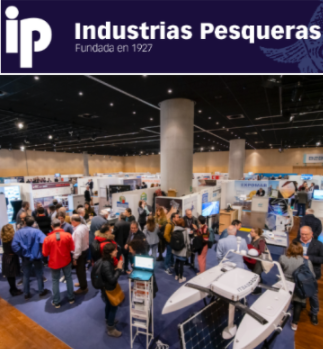 World Maritime Week, one of the most important maritime encounters in Europe, will be held at the Bilbao Exhibition Center from March 23 to 25, 2021. The biennial event of the blue economy reinforces its international character and with the celebration of different congresses of always simultaneously with the sea as a common denominator, explains the organization.
The novelty of this edition highlights the incorporation into the Oil & Gas Conference program, which has moved the dates in its third edition to coincide with WMW and address everything related to oil and gas in its upstream and downstream aspects.
Source: Fishing Industries | Read the full article here
---
Other Media | SeafoodSource: SEAC AB sees opportunities in drive for cleaner processing of smaller fish

SWEDEN
Friday, July 03, 2020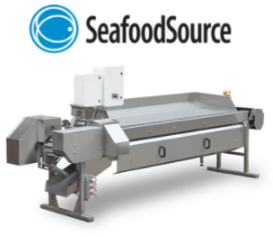 Hygiene is an increasingly important factor in the seafood processing sector, according to Ulf Groenqvist, the owner and CEO of Färjestaden, Sweden-based seafood processing equipment-maker SEAC AB, which specializes in machines processing small fish. Its machines are capable of processing 70 to 100 fish per kilogram at a speed of more than 300 fish per minute.

In response to rising demand, especially from Asia, SEAC AB has redeveloped and redesigned its existing filleting machines to clean worms and parasites inside the belly cavities of fish. After two years of tests in China, Russia, and Sweden, the firm is now selling a new belly-cleaning line of filleting machines, given the name BC Lines by the company. The devices in the line can be integrated into two of the company's filleting machines – the SEAC FPM-400 for smaller fish and SEAC FPM-470 for bigger fish.

Author: Mark Godfrey / SeafoodSource | Read the full article here
---
Other Media | SalmonBusiness: JCS Fish expands smoked fish range

UNITED KINGDOM
Thursday, July 02, 2020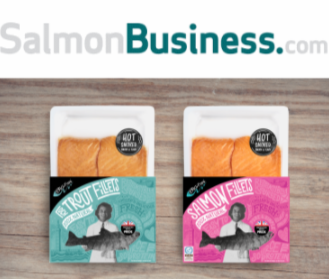 Grimsby-based salmon processor taps into recipe box market.
In a press release, JCS Fish writes that it has expanded its BigFish smoked portfolio with two fresh hot smoked fillets, Hot Smoked Salmon and Hot Smoked Trout, available initially in a tie up with one of the UK recipe box specialists, Mindful Chef.

These are the first hot-smoked products from JCS Fish's new smokehouse which has traditional style kilns.

JCS Fish commercial manager Jack Coulbeck said, "We are delighted with these products, which have already received some excellent feedback from Mindful Chef consumers.

Source: SalmonBusiness | Read the full article here
---