Other Media | The Fish Site: Singaporean insect-for-aquafeed firm raises $1.6 million

SINGAPORE
Wednesday, July 22, 2020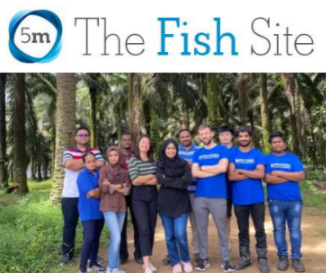 Insect technology company Protenga has raised US $1.6 million from Roslin Technologies and Seeds Capital.

The company is looking to use black soldier fly to convert food waste into protein for the growing aquaculture and pet food markets. The investment allows Protenga to ramp up production of its insect-based products, conduct cutting-edge genetic research, and take its decentralised Smart Insect Farm model, which transforms agricultural and food waste into valuable products, to waste owners around Asia.

According to Protenga, the world faces a 60 billion tonne protein shortage by 2030, and around one-third of all food is wasted. Currently, livestock, aquaculture and pets are fed mainly with fishmeal and cash crops like corn and soy.

Source: The Fish Site | Read the full article here
---
Other Media | fishfarmingexpert: Norwegian salmon price falls again

NORWAY
Wednesday, July 22, 2020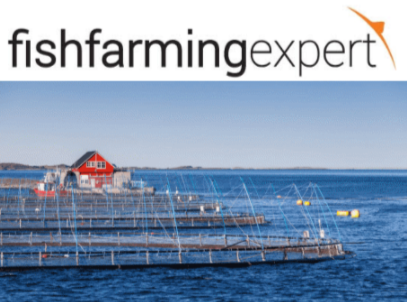 The spot price for Norwegian salmon continued to fall last week, according to statistics provider Akvafakta.

The price of a kilo of salmon sold in the spot market last week (week 29) was NOK 47.32 / kg. This is a decrease of NOK 6.27 from the week before.

The trend over the last four weeks is NOK -3.17 for the salmon price.

Source: fishfarmingexpert | Read the full article here
---
Other Media | Industrias Pesqueras: Anesco: 'It is necessary to reduce the fiscal pressure on the stevedore companies'

SPAIN
Wednesday, July 22, 2020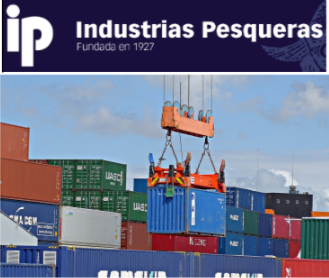 "If we do not want to lose more competitiveness and traffic compared to other countries" it is necessary to reduce the tax burden on stevedore companies. This is considered by the Association of Stevedoring Companies and Port Employment Centers, Anesco, which has asked to review the type of encumbrance of the occupancy rate on the port public domain to the terminals as well as the activity rate, to be able to compete with other countries within the maritime market.
This week a meeting will be held in Santander between the heads of State Ports and port authorities to discuss the proposal for a new Strategic Framework for the Port System of General Interest. For Anesco it is an opportunity to advance in a new model "that supposes an impulse to be able to compete on equal terms in the international maritime market".
Source: Industrias Pesqueras | Read the full article here
---
Othe Media | SeafoodSource: Seán O'Donoghue: Brexit and COVID threatening future of commercial fishing in Ireland

REPUBLIC OF IRELAND
Wednesday, July 22, 2020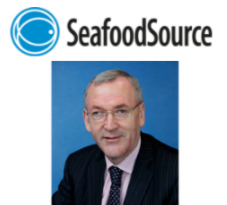 Seán O'Donoghue is the chief executive officer of the Killybegs Fishermen's Organisation, the largest producers body of its type in Ireland.

O'Donoghue previously worked at the Irish agriculture and fisheries ministries, as well as the national seafood agency, Bord Iascaigh Mhára (BIM). He served on the board of the European Association of Producer Organisations for a decade and is a noted expert in the workings of the European Union's Common Fisheries Policy.

O'Donoghue talked to SeafoodSource about falling prices due to a COVID-related collapse in demand, the fishing impacts of Brexit, and explained his opinion as to why there shouldn't be a cut to fuel subsidies at the ongoing World Trade Organization talks on ending harmful subsidies in the global fisheries sector.
Author: Mark Godfrey / SeafoodSource | Read the full article here
---
Other Media | SalmonBusiness: Salmon poaching has 'sky-rocketed' in Ireland since coronavirus

REPUBLIC OF IRELAND
Tuesday, July 21, 2020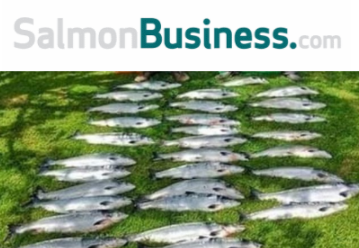 Poached wild salmon fetches up to EUR 50 per fish on underground markets. Police also investigating alleged false imprisonment of fisheries protection officers.

Authorities are urging the public to be aware of illegally caught salmon or sea trout as the rates of salmon poaching have risen since the beginning of the coronavirus crisis.

In a press release, Inland Fisheries Ireland wrote that Fisheries protection officers boarded a fishing boat off the Cork coast and seized 98kg of salmon and 256m of illegal net on Monday the 13th of July in the Cork district of the South Western River Basin District, South-West Ireland.

Author: Owen Evans / SalmonBusiness | Read the full article here
---
Other Media | Fish Farmer: Norway hoping to strike UK seafood deal

NORWAY
Tuesday, July 21, 2020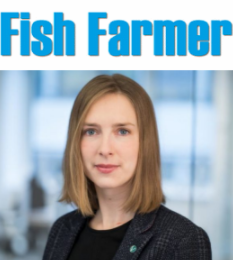 Norway is hoping to strike a free trade deal with Britain by the end of this year so it can continue to sell its salmon and whitefish without serious disruption.

The UK is Norway's fourth largest export market for seafood, mainly cod, haddock, farmed salmon and shellfish, and is currently worth almost seven billion kroner (£600 million) a year. But there is also considerable trade in machinery and marine and agricultural products.

Trade and Industry Minister Iselin Nybø, said at the weekend:

'We want to negotiate a comprehensive free trade agreement with the British, where current trade is continued as much as possible.

Author: Vince McDonagh / Fish Farmer | Read the full article here
---
Other Media | FiskerForum: Covid outbreak hits American Triumph

UNITED STATES
Tuesday, July 21, 2020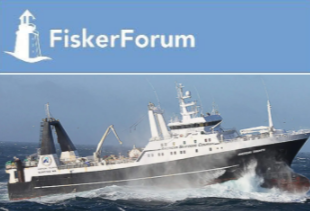 After two weeks at sea, several crew on board American Seafoods trawler American Triumph developed Covid symptoms, and the factory trawler docked in Unalaska for tests to be carried out.

American Triumph sailed from Oregon on 27th June to fish for Alaska pollock.

After docking in Unalaska, six of American Triumph's crew tested positive for Covid-19 and have since been isolated, while the company began a programme of testing the remaining members of the trawler's 119-strong crew

Author: Quentin Bates / FiskerForum | Read the full article here
---
Other Media | WorldFishing: Tersan signs Artic freezer trawler deal

TURKEY
Tuesday, July 21, 2020


Tersan Shipyard has signed a contract for a Skipsteknik-designed Arctic freezer trawler with Danish company, Ocean Prawns.

This new trawler will be the third project that Tersan shipyard has signed within the past two months.

"We are pleased and proud to have the chance to work together with Ocean Prawns for this significant project," said Sakir Erdogan, business development and marketing manager of Tersan. "NB1107 will be the first project that we will deliver to Denmark. It will definitely be a great pleasure to cooperate with Ocean Prawns and Skipsteknisk in order to build such a high quality and sophisticated vessel in which all parties will implement their own valuable expertise."

Source: Worldfishing | Read the full article here
---
Other Media | EuropaAzul: Spain is consolidated as the second largest producer of ships in Europe

SPAIN
Tuesday, July 21, 2020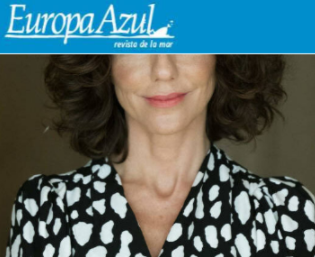 Ship building is progressing. In fact, Spain has established itself as the second country with the most units contracted or delivered in the European Union and the tenth in the world. The first 2020 data points to an 18% increase in the number of units under construction. In total, 53 ships representing just over 2,000 million euros and 11.5 million working hours.
Last year, specifically, 25 ships were hired, representing a workload equivalent to 4.5 million hours in the sector as a whole, including shipyards and auxiliary industry. Galicia concentrates almost half of those contracts (12), while immediately behind are Asturias (8) and the Basque Country (5).
Source: EuropaAzul | Read the full article here
---
Other Media | iPac.auicultura: 26% of all fishery products consumed in the EU come from aquaculture

EUROPEAN UNION
Tuesday, July 21, 2020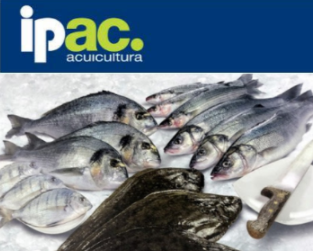 The EU imports more than 60% of all fishery products consumed, while aquaculture growth rates lag far behind the rest of the world
Tuna, cod and salmon. These are the three most consumed species in the European Union. The former is mainly sold canned and the latter is the main aquaculture species consumed on the community market. Of total EU consumption, aquaculture represents about a quarter (26%); the rest comes from fishing. The data comes from a report of the Research Service of the European Parliament in which data is collected from different sources such as FAO, Eumofa or Eurostat.
Source: iPac.acuicultura | Read the full article here
---