Other Media | iPac.acuicultura: Balfegó delivers 2,000 kilos of bluefin tuna to hospitals and residences to collaborate in the fight against Covid-19:

SPAIN
Thursday, April 02, 2020


Balfegó
, a company specialized in bluefin tuna fishing, aquaculture and trade in the Atlantic and the Mediterranean, will deliver 2,000 kilos of bluefin tuna to hospitals, nursing homes and soup kitchens throughout Spain to collaborate in the fight against the pandemic and contribute to recovery of those affected by the virus. For this, the company reports, the collaboration of 20 cooks from all over Spain has been requested, which will allow the product to be distributed among different centers in different regions hit by the virus.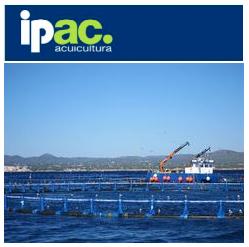 Balfegó, who remembers that bluefin tuna provides fatty acids, omega3, different vitamins (A, B, B3, B9, B12 and D) and is rich in minerals such as selenium, phosphorus and magnesium, points out that with this initiative, seek also encourage other actors and companies "to contribute, to the extent of their possibilities", to face the difficult situation that Spanish society is facing.
Along with this national campaign, Balfegó also seeks to contribute to improving the situation in its closest environment and will deliver 50 kilos of bluefin tuna to the Health Department of the Generalitat for distribution to health centers in the province of Tarragona where consider that they are more necessary; and another 50 kg to the two nursing homes in the area closest to their headquarters.
Source: iPac.acuicultura | Read full article
here
(Spanish)
---
Other Media | FishFarmer: Mowi providing more than 500,000 meals a day

UNITED KINGDOM
Thursday, April 02, 2020


Mowi Scotland is managing to deliver s steady supply of salmon to retailers, providing more than 500,000 meals a day during the coronavirus crisis.

Although many of its employees are working remotely, the company, as a food producer, has a number of 'key workers' across its different departments.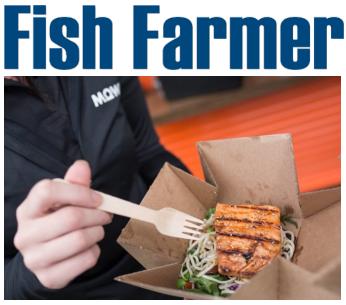 Mowi Scotland's head of HR, Joanna Peeling, told the firm's newsletter, The Scoop, that those meeting the government's definition of key workers included staff directly involved in producing feed for salmon; farmers who are responsible for the fish in their care; and processing teams, along with those supporting them with vessels and logistics.

Additional health and safety measures have been put in place for these employees, such as adjustments to shift start and finish times, so there is a clear break between one group of people leaving and the next arriving.

Other new arrangements include break adjustments to enable social distancing to be practised in communal areas, such as kitchens and canteens; and installing additional hand sanitisers to enhance existing handwashing facilities.

All non-essential business travel and all non-essential visits to farm sites has been stopped as well, said Peeling, adding that Mowi is working to update all workers regularly with clear and comprehensive information on work related risks in their area.

Source:Fish Farmer | Read the full article here
---
Other Media | SalmonBusiness: Hertsford Capital takes over OTAQ Group

UNITED KINGDOM
Thursday, April 02, 2020


Tuesday morning it was confirmed that the Lanchester based aqua group has been taken over by the London based investment firm, Hertsford Capital.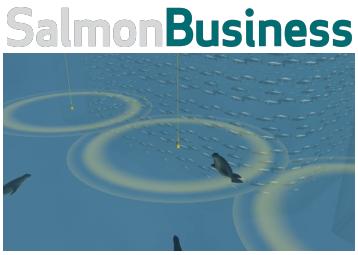 The takeover includes equity placing raising EUR 1.7 million, reports The Business Desk.

OTAQ designs technology products and solutions for the global aquaculture, especially salmon farming industries, and offshore oil and gas industries. The main product Sealfence improves the yield for the salmon farming industry by using acoustic technology to reduce the density of predator attacks.

The marine group is now planning the future, which might contain a name change for Hertsford Capital to OTAQ PLC. Alex Hambro will assume the role of non-executive chairman and Sara Gills continuing as a non-executive director.

Source:SalmonBusiness | Read the full article here
---
Other Media | fishfarmingexpert: A new mega-cage sets off for the sea

CHINA
Thursday, April 02, 2020


It's round, yellow and huge and it's built for offshore use – but the latest mega-cage to leave a Chinese construction yard isn't a carbon copy of SalMar's Ocean Farm 1 and it's not going to hold salmon, although it is suitable for them.

The cage – called the Semisubmersible Spar Fish Farm (SSFF) – will be operated in the Taiwan Strait, which separates Taiwan from mainland China, and will hold up to 3,000 tonnes of yellow croaker, also known as corvina, a fish mainly eaten in Asia.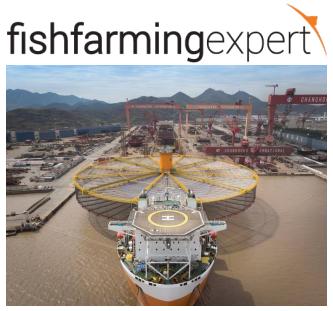 It will be sunk to around 10 metres below the surface during storms.

The company behind the cage is Pan Ocean Aquaculture, which comprises four men from the Netherlands with marine engineering backgrounds.

General manager Mark Van Leeuwen told Fish Farming Expert's Norwegian sister site, Kyst.no, that the total cost of building the cage was around 120 million Chinese yuan (£13.7m). One of the investors is the government of the south-eastern province of Fujian, which has a coastline on the Taiwan Strait.

The cage was designed by De Maas SMC, which provides technical services required for design, construction and completion of tailor-made vessels and platforms for oil and gas, offshore renewables and offshore farming. De Maas also oversaw construction in China.

<
---
Other Media | FiskerForum: Good news and bad for Danish fishing

DENMARK
Thursday, April 02, 2020


With the demand dropping and cold stores filling up, the Danish Fishermen's Association (DFPO) has recommended that direct fishing for nephrops should stop.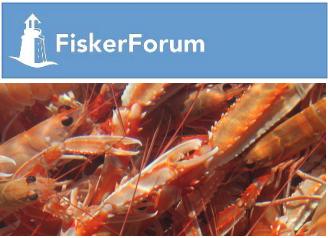 'Due to the coronavirus crisis, the European market for nephrops has disappeared. It makes no sense to have a direct fishery when nobody is buying. This isn't an easy decision to take, and will have serious consequences for fishermen, but we need to do this to secure future fisheries,' said DFPO chairman Svend-Erik Andersen.

The Association has set up a nephrops committee chaired by Claus Hjørne Pedersen, who is also chairman of the fishermen's association in Strandby, one of the ports hit by the change in the nephrops market. The committee's task is to monitor the situation and to stay in contact with fishermen and processors, and may propose regulation for the nephrops fishery.
DFPO is in contact with the Ministry of the Environment and Food on the possibilities of regulating fishing for nephrops in the light of the corona crisis.
Author: Quentin Bates / Fisker Forum | Read the full article
here
---
Other Media | SeafoodSource:Bumble Bee CEO Jan Tharp joins plant-based food company's board of directors

UNITED STATES
Thursday, April 02, 2020


Bumble Bee Foods President and CEO Jan Tharp has joined the board of directors of Gathered Foods, the developer of plant-based seafood analogs under the Good Catch brand.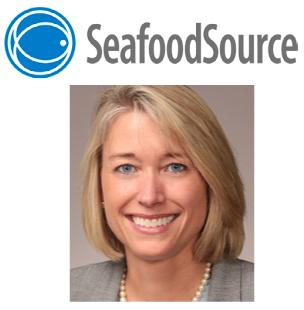 Tharp's appointment comes just after Bumble Bee and Gathered Foods announced their joint distribution venture on 2 March, a partnership that will see the former "leverage its sales, distribution and logistics expertise to ensure that consumers nationwide have access to Good Catch products at affordable prices."

Regarded as a "transformational leader within the industry, among her peers, and with Bumble Bee employees," Tharp will leverage her extensive seafood sector experience and expertise while seated on Gathered Foods' board, the plant-based alternatives company said in a press release.

Author: Madelyn Kearns / SeafoodSource | Read the full article here
---
Other Media | Industrias Pesqueras: UN calls on states not to disrupt food trade during pandemic

UNITED NATIONS
Wednesday, April 01, 2020


The Directors-General of the WHA, FAO and the WTO (Tedros Adhanom Ghebreyesus, QU Dongyu and Roberto Azevedo respectively) have released a joint statement reminding countries that "care must be taken to minimize possible repercussions on the food supply or the unforeseen consequences on world trade and food security "as" millions of people around the world depend on international trade for their food security and livelihoods ".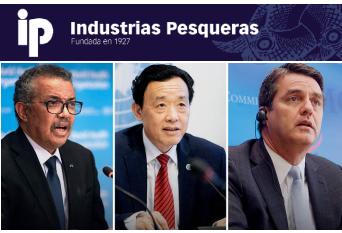 "When acting to protect the health and well-being of their citizens, countries must ensure that no trade-related measure disrupts the food supply chain," say UN chiefs. These "disturbances", including "limiting the movement of workers in the agricultural and food industry and increasing delays at the borders for food containers," lead to deterioration of perishable goods and increased food waste. "Restrictions on food trade could also be linked to unwarranted food safety concerns," adds the organization. If this hypothesis were to materialize, "the food supply chain would be interrupted, with especially pronounced consequences for the most vulnerable and food-insecure populations."
Source: Industrias Pesqueras | Read the full article
here
(Spanish)
---
Other Media | aqua.cl: Subpesca: Annual fisheries report reveals improvements in horse mackerel, cod and other relevant resources

CHILE
Wednesday, April 01, 2020


Horse mackerel, cod and other key resources for fishing activity improved their condition during 2019, according to the latest annual report on the subject prepared by the Undersecretariat for Fisheries and Aquaculture (Subpesca).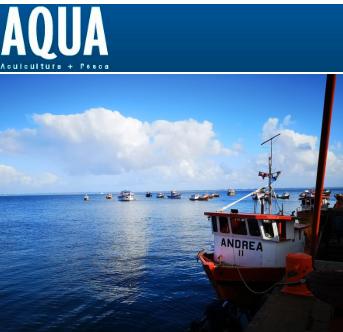 The report shows that five emblematic fisheries progressed in their condition: anchovy (between Arica-Parinacota and Antofagasta), anchovy (Valparaíso-Los Lagos); horse mackerel (Arica-Parinacota and Los Lagos), deep cod (Arica-Parinacota-Latitude 47 ° South), and deep cod (Latitude 47 ° South-Latitude 57 ° South).
The law provides that the Undersecretariat annually submit data on the evolution of 27 resources, without prejudice to the fact that the report addresses a total of 44 fisheries. In practice, the report works as a "barometer" that provides signals about the condition of different fish, crustaceans, molluscs and algae on which the fishing sector operates.
Of the 27 resources whose situation is evaluated annually, the report reveals that in 2019, 26 of them improved or maintained their condition compared to the previous year.
Source: aqua.cl | Read the full article
here
(Spanish)
---
Other Media | SalmonBusiness: Sysco partners with Kroger for furloughed worker jobs

UNITED STATES
Wednesday, April 01, 2020


Houston-based food distribution giant Sysco will send workers to Kroger distribution centres for temporary work.

In a press release, the restaurant supplier giant Sysco writes that under the agreement, its workers in the United States who have been temporarily furloughed due to the dramatic decline in foodservice demand from the impact of the COVID-19 pandemic will have the opportunity to work at Kroger locations for 30 days, or more, as agreed upon by both companies.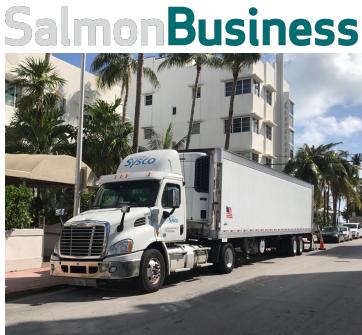 Kroger is the United States' largest supermarket by revenue.

SalmonBusiness reported this month that Sysco announced that it is "actively pursuing new sources of revenue by leveraging its supply chain expertise to provide services to the retail grocery sector".

"During these unprecedented times, we are pleased to partner with Kroger, as both of our companies work to respond in an agile manner to meet the rapidly evolving needs of our associates and our communities," said Kevin Hourican, president and chief executive officer of Sysco. "This agreement will benefit many of Sysco's associates by creating good work opportunities with a respected company, while at the same time helping to alleviate strain in the food supply chain due to a surge in demand at retail stores.

Author:Owen Evans / SalmonBusiness | Read the full article here
---
PRESS RELEASE | Sea Data Center will be the data provider for the VSV in Westman Islands

ICELAND
Wednesday, April 01, 2020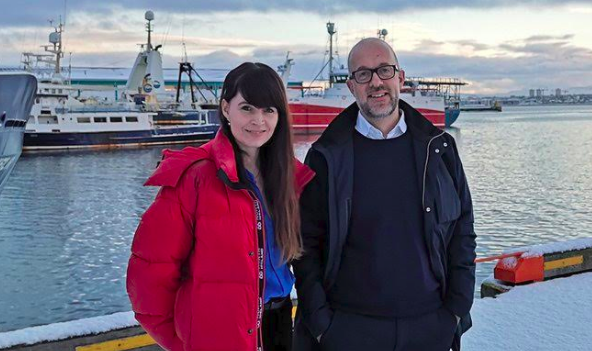 Sea Data Center, the leading data provider of market data, information and analysis for fisheries and aquaculture, proudly announces that VSV have selected Sea Data Center as their main provider for seafood market data and analysis.
Anna Björk Theodorsdottir, Managing Director, Sea Data Center and Oddvar Husby, Logistics Director Maritech →
Sea Data Center, also a representative for Maritech Systems in Iceland, a world leader in customized software solutions for the seafood industry, provides key information on global seafood supply and price information that enables their customers to benchmark their products to the market.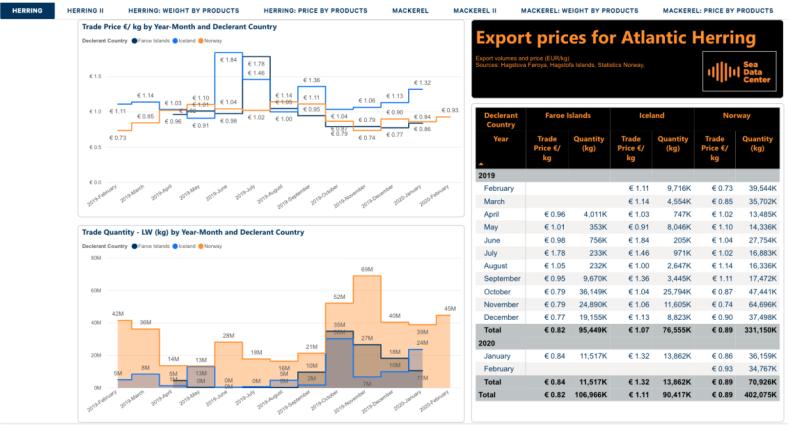 Sea Data Center's market information can be delivered through both the web portal seadatacenter.com as well as through a Microsoft Power BI analytics tool.
With this agreement, VSV will have direct access to all market data collected by the Sea Data Center with full flexibility in presentation and reporting, including an editing function enabling VSV to produce their own reports benchmarking their own data against the market to secure competitive pricing.
---