Other Media | Industrias Pesqueras: The Port of Bilbao incorporates into its services the first dual-propulsion tug built in Spain

SPAIN
Tuesday, July 28, 2020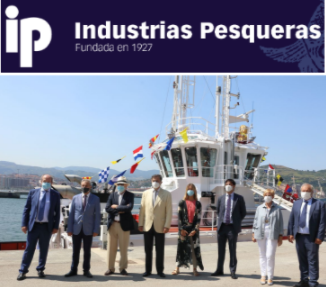 The first dual-propulsion tug built in Spain already operates in the Port of Bilbao. With the name of "Ibaizabal Quince", it is a unit powered by liquefied natural gas and diesel. The ship was baptized in a ceremony that included various authorities, among other authorities, from the Basque Government's Minister for Economic Development and Infrastructure, Arantxa Tapia. The tug has involved a great engineering effort, due to the novelty of the design and represents "an important step to advance the provision of even more sustainable ships", indicates Bilbao Port.
The "Ibaizabal Quince", built in the Murueta Shipyard, is owned by the Ibaizabal Towing Company, holder of the license to provide the port towing service in the Port of Bilbao.
Source: Industrias Pesqueras | Read the full article here
---
Other Media | SalmonBusiness: Coronavirus outbreak hits Morpol

NORWAY
Tuesday, July 28, 2020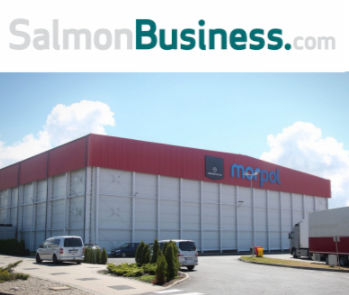 The world's largest buyer of salmon has been hit by Covid-19.

The big talking point in the salmon market on Friday was unconfirmed information that Mowi-owned Morpol was affected by the coronavirus. Morpol is the world's undisputed largest buyer of salmon, with a total processing capacity of 150,000 tonnes annually.

According to a number of independent sources, Morpol reduced its salmon purchases to 30-40 per cent last week, after several employees reportedly became infected with the virus.

Author: Aslak Berge / SalmonBusiness | Read the full article here
---
Other Media | fishfarmingexpert: New eye-in-the-sky service for fish farmers

SINGAPORE
Tuesday, July 28, 2020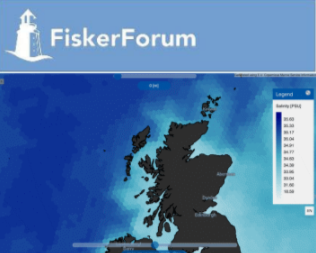 Aquaculture technology supplier Umitron has launched a web-based service to allow fish farmers to monitor ocean data.

PULSE provides a high-resolution map view of a range of water quality parameters which are updated daily. The service utilises satellite remote sensing technology to provide the accurate, near real time measurements.

Umitron, based in Singapore and Japan, said its system gives fish, shellfish, and seaweed farmers an easy way to regularly monitor changing water conditions, enabling them to make key decisions about when to feed, plant, or harvest their crops as well as manage risks such as high water temperatures or harmful algae blooms.

Source: fishfarmingexpert | Read the full article here
---
Other Media | WorldFishing: Thai Union welcomes news shrimp rating

THAILAND
Tuesday, July 28, 2020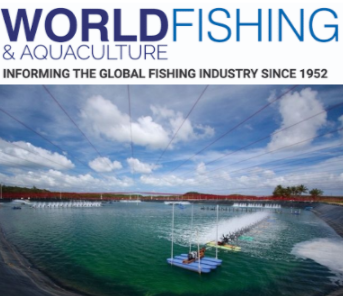 Thai Union Group has welcomed the latest rating for its Thai farmed shrimp from Monterey Bay Aquarium Seafood Watch, which shows the country's positive progress to reach a 'Yellow Good Alternative' rating.

Shrimp farming methods in Thailand have improved since Seafood Watch made its last assessment, prompting the change in rating from 'Red' to 'Yellow'. Thai farmers now manage their water quality more effectively and have reduced their water exchange with the environment.

Source: Worldfishing | Read the full article here
---
Other Media | Industrias Pesqueras: Fedepesca joins forces with Komefy to improve 'click & collect' services and fight against food waste

SPAIN
Tuesday, July 28, 2020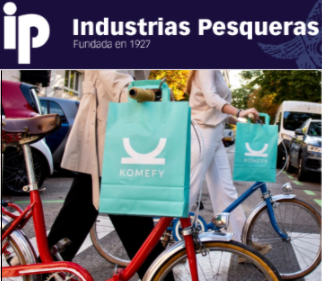 Retailers highlight the takeoff of these purchasing modalities due to COVID-19
The significant take-off of the delivery, take away and click & collect services registered during the COVID-19 health crisis have motivated fish retailers to advance in the commitment and professionalization of these services, which have up to 80% of sales in the most difficult moments of the pandemic, according to data from Fedepesca.
The national fishmonger's association is now taking another step towards digitizing fishmonger sales services through the signing of a new agreement with Komefy. It is a Click & Collect app that allows you to reduce waiting times and facilitate transactions.
Source:Industrias Pesqueras | Read the full article here
---
Other Media | SeafoodSource: Simrad builds unmanned surface sounders

NORWAY
Tuesday, July 28, 2020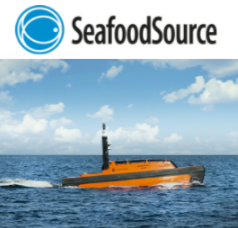 In pelagic fisheries, fishermen usually spend exponentially more time and fuel searching for fish than they do actually catching the fish. Even with advanced technology, the cost of finding fish is high.

To increase efficiency, TASA, the largest fishing company in Peru, has contracted with Kongsberg Marine of Norway to buy an unmanned surface vehicle that could hunt for fish at a fraction of the cost of a fully manned fishing vessel. Kongsberg reports that the USV is part of TASA's plan to upgrade its 48-vessel fleet.

Equipped with high-definition SX90 fishery sonar in combination with an ES80 wideband echosounder from Simrad, the USV can search large expanses of ocean and transmit data to land-based receiver and fishing vessels.
Author: National Fisherman / SeafoodSource | Read the full article here
---
IN BRIEF | The trade media's showcase at Nor-Fishing 2020 Digital

NORWAY
Monday, July 27, 2020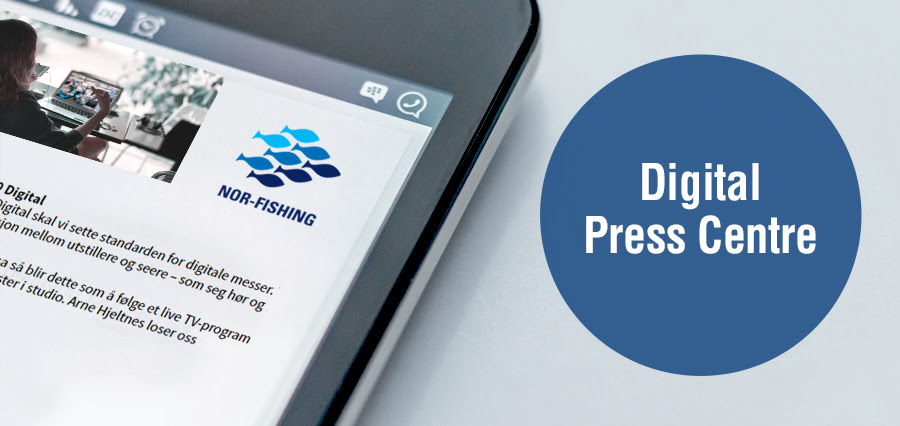 Many participants look forward to browsing the tables showcasing trade magazines and journals at the exhibition. As a replacement for these physical tables we are happy to announce that we have created a digital press centre for this year's livestreamed exhibition.
A seat at the digital press centre can be booked by journals and industry magazines who wish to make their publications available and visible for the participants at Nor-Fishing 2020 Digital.
---
Other Media | Aquaculture iPac: The Cantabrian Government publishes the order that regulates shellfish activity for this season in the autonomous comm

SPAIN
Monday, July 27, 2020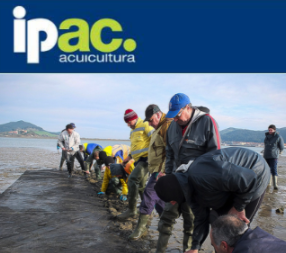 The Official Gazette of Cantabria (BOC) has published this Friday, July 24, the order by which the Ministry of Rural Development, Livestock, Fisheries, Food and Environment regulates closures, minimum sizes and collection of shellfish and other species of interest commercial during the 2020-2021 season in Cantabria.
The closed periods, recalls the Ministry, are established in order to achieve optimum performance in the exploitation of fishery resources and to regulate shellfish activity in natural shellfish banks, as well as the extraction of general shellfish.
Source: iPac | Read the full article here
---
Other Media | SalmonBusiness: Blumar asks for 30 day extension for salmon recapture

CHILE
Monday, July 27, 2020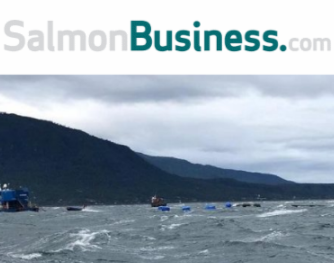 28,000 fish caught to date.

The Chilean salmon farmer Blumar, who lost around 1 million fish following a storm which hit and sunk its cages, is asking authorities for a further 30 days to continue the process of a recapture of escaped salmon.

Under Chilean law, a company has 30 days to do so. Within that period, it must recapture at least ten per-cent or "environmental damage is assumed".

Source: SalmonBusiness | Read teh full article here
---
Other Media | fishfarmingexpert: Korean seafood giant invests £4.3m in Norwegian on-land salmon farm

SOUTH KOREA
Monday, July 27, 2020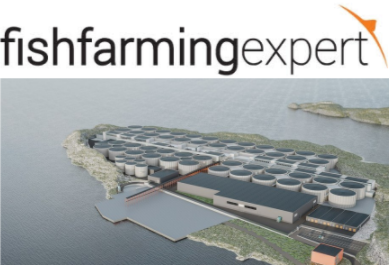 Norwegian on-land salmon farm developer Salmon Evolution has entered into an investment agreement with Dongwon Industries, one of the world's leading seafood companies based in South Korea, where Dongwon will invest NOK 50 million (£4.3m) for a minority stake in Salmon Evolution.

According to the agreement, the two players plan to enter into a partnership to build a land-based fish farm in South Korea by utilising Salmon Evolution's mix of flow-through and recirculatin aquaculture system technology. They will also jointly consider future opportunities to scale similar projects in other Asian markets as well as the North American market.

Source: fishfarmingexpert | Read teh full article here
---