Other Media | Industrias Pesqueras: Spain and France make a common front in defense of a 'satisfactory agreement' with the United Kingdom

EUROPEAN UNION
Tuesday, November 24, 2020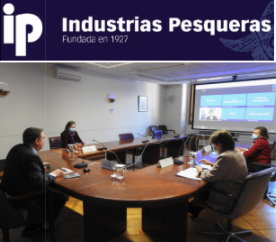 The fisheries administrations of France and Spain have shown their union in the face of the challenge posed by Brexit in terms of fishing. It was evident in the bilateral telematic meeting that the Minister of Agriculture, Fisheries and Food, Luis Planas, held with the new French Minister of the Sea, Annick Girardin, last Friday.
The ministers of Spain and France agreed on the need to reach a "satisfactory agreement" on fisheries, the MAPA highlighted in a press release. For this, they trust that the new Cabinet of the British Prime Minister will show "a greater rapprochement between the United Kingdom and the European Union."
Source: Fisheries Industries | Read the full article here
---
Other Media | iPac.acuicultura: The consumption of fishery products in Spain between 2015 and 2019 falls from 25.9 to 22.5 kilos person / year

SPAIN
Monday, November 23, 2020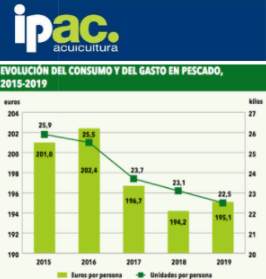 During the last five years, the consumption of fishery products in Spain has fallen 3.4 kilos per person and spending has fallen 5.9 euros per capita. In the period 2015-2019, the highest consumption occurred in 2015, with 25.9 kilos per person; while the highest spending also took place in 2015, with 201.0 euros per consumer.
In the family of fishery products, the evolution of per capita consumption during the 2015-2019 period has been different for each type of product, although in all cases there is a decrease. Regarding the demand of 2015, while fresh and frozen fish, and shellfish, molluscs and crustaceans, there were significant decreases; consumption of canned fish is practically constant.
Source: iPac.acuicultura | Read the full article here
---
Other Media | Fish Farmer: Fish farm fire sparks mass escape

AUSTRALIA
Monday, November 23, 2020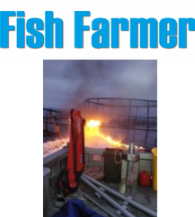 At least 50,000 salmon have escaped into the wild following a fire at fish farm in southern Tasmania.
Huon Aquaculture said the fire broke out late last night (UK time), melting part of the pen and allowing the fish to slip through into the open sea.
"The fire damaged approximately a third of a pen, burning through and melting the pen infrastructure above and just below the waterline," the company said in a statement.
Peter Bender, Huon Aquaculture CEO, said the fire melted the infrastructure and has resulted in a fish loss at Huon's Zuidpool lease.

Author: Vince McDonagh / Fish Farmer| Read the full article here
---
Other Media | FiskerForum: Danish Industry Welcomes New Minister

DENMARK
Monday, November 23, 2020


The Danish Fishermen's Association has welcomed the appointment of Rasmus Prehn as the country's new Minister of Food, Agriculture and Fisheries, Rasmus Prehn.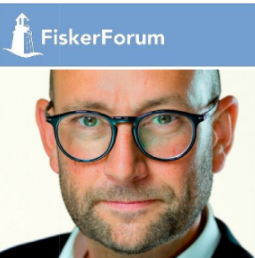 The appointment comes at a tumultuous point, as the industry sees itself as under threat on all sides from a government that seeks to impose increasingly strict regulation, the looming unknown quantity of the approaching Brexit, and the problems resulting from the Covid-19 pandemic.

Rasmus Prehn replaces Mogens Jensen who resigned last week in the wake of the mink cull scandal and the ensuing protests that took place in Copenhagen this weekend as farmers and fishermen congregated in the capital to make their feelings known.

Author: Quentin Bates / FiskerForum | Read the full article here
---
IN BRIEF - Online Course on Nutritional strategies to reduce the use of antibiotics in aquaculture.

ITALY
Saturday, November 21, 2020


9th December, 2020
10 AM (Central European Time)
The World Sustainability Organization, in collaboration with Sophie Fridman, invite you to register online course on "Nutritional strategies to reduce the use of antibiotics in aquaculture"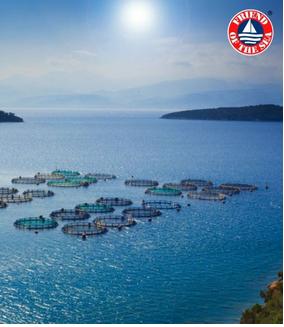 This 3 hours course will cover the following subjects:
An overview of the aquaculture industry; history, growth and constraints etc.
Antibiotic usage in aquaculture and its impacts.
Alternative treatments for bacterial pathogens in aquaculture production.
Nutritional strategies to reduce the use of antibiotics in aquaculture.
Case studies.
The course could be of interest to Fish Health Professionals, Fish Veterinarians, Marine and Freshwater fish husbandry staff, Feed manufacturers and many others

Details of the course are as follows:

Date: 9th December, 2020
Time:  10 am – 1 pm (Central European Time)
Speakers: Sophie Fridman
Course registration  sign up here
if this link doesn't work try attend.zoho.com/yk4a
Maximum 200 participants
Cost: 35 euro until 6th December 2020

Friend of the Sea Certificate of Attendance will be issued to all participants after passing a final test


---
Other Media | The Fish Site: Women in aquaculture: Sophie Ryan

NORWAY
Saturday, November 21, 2020


When talking to people about the Global Salmon Initiative (GSI), one of the most common questions I get asked is how did a young woman end up being CEO of a global organisation mainly dominated by men?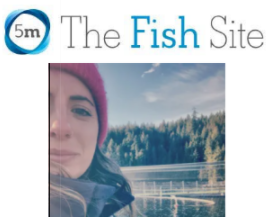 So, I thought I'd share some of my experience of working with salmon farmers and to share how good, and sometimes unexpected, things can happen.

GSI is a global CEO-led organisation, committed to using collective action to have a positive impact. The mission is not just to significantly improve the sustainability performance of salmon farming but to do so through greater collaboration and transparency.

Author: Sophie Ryan / The Fish Site | Read the full article here
---
Other Media | SalmonBusiness: BioMar JV employs new Managing Director in Turkey

TURKEY
Saturday, November 21, 2020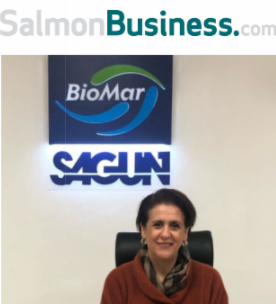 Yasemin Issever to lead joint venture with leading trout producer in Turkey.

In a press release, BioMar writes that Yasemin Issever has been appointed as BioMar-Sagun Managing Director.

Issever is a "well-respected profile in the Turkish aquaculture industry with a strong track record leading businesses within farming, processing, and feed manufacturing," wrote BioMar.

She will start her new role next week and take over the position as Managing Director from Bora Aydemir who has been employed in the position since the establishment of the company.

Source: SalmonBusiness | Read the full article here
---
Other Media | fishfarmingexpert: Ocean data service goes mobile

SINGAPORE
Friday, November 20, 2020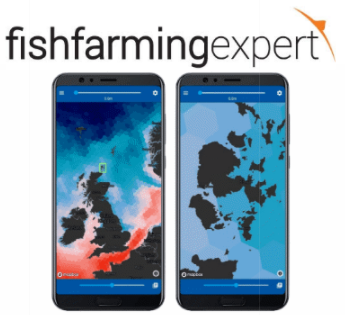 Aquaculture data technology company Umitron has launched a mobile phone application for its Pulse product, which provides a variety of ocean environmental information for fish, shellfish and seaweed farmers.

Pulse was initially launched as a desktop computer application for aquaculture farmers in late July with the goal of using satellite images to provide a high-resolution ocean map of critical environmental parameters such as water temperature, chlorophyll, dissolved oxygen, salinity, and wave height.

Source: fishfarmingexpert | Read the full article here
---
IN BRIEF | World Aquaculture 2020 WEBINAR SERIES is now online

SINGAPORE
Friday, November 20, 2020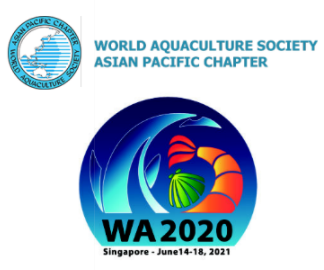 World Aquaculture Society in partnership with Singapore Food Agency will be presenting World Aquaculture 2020 webinar series on the theme "Next Generation Aquaculture, Innovation and Sustainability will Feed the World. WA2020 webinar is holding a three-day virtual meeting during Monday 14 to Wednesday 16, December 2020 (3 days) from 14:00 - 16:00 hrs. (Singapore, GMT+08:00) each day. We invite you to register at our website, www.was.org. Free! Register for the webinar but the registration will be required. This webinar is dedicated to providing insight on WA2020 theme "Next Generation Aquaculture, Innovation and Sustainability will Feed the World.
---
Other Media | Industrias Pesqueras: The European Commission will present an evaluation on electric fishing before the summer of 2021

EUROPEAN UNION
Friday, November 20, 2020


At the last session of the Fisheries Committee of the European Parliament, an ICES report on electric fishing was presented, which in recent years was developed mainly in the Netherlands. The approval of the Regulation of Technical Measures meant the prohibition of this fishing gear, in part due to pressure from NGOs.
The ICES report, advanced by IP, points out that electric fishing poses a minimal risk to the benthic community and that it helps reduce unwanted catches. Before the presentation of the text by Mark Dickey-Collas, president of the ICES advisory committee, a representative of the European Commission pointed out that before the summer of 2021 an evaluation of the first year of application of this regulation will be published.
Source: Industrias Pesqueras | Read the full article here
---