Other media | SeafoodSource: Icicle, Pacifico nab Whole Foods' supplier awards

UNITED STATES
Thursday, February 27, 2020


Pacifico Aquaculture, Icicle Seafoods, and Inverawe Smokehouse were among the seafood suppliers honored by Whole Foods Market in its recent annual Supplier Awards.
Whole Foods honored 32 of its suppliers for "their outstanding achievements in 2019 and ongoing commitments to quality, environmental stewardship, organic integrity, innovation, purpose, and partnership," the Austin, Texas-based retailer said in a press release.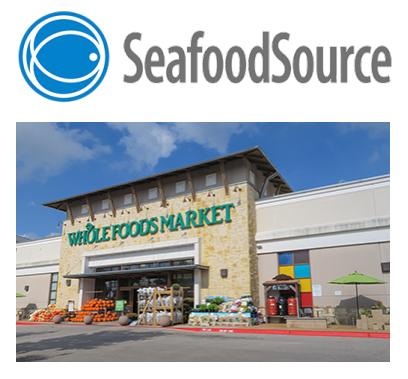 Whole Foods gave Ensanada, Mexico-based Pacifico Aquaculture its National Award – Special Recognition for "always striving to provide a high-quality protein for all consumers to enjoy, while practicing and advancing stewardship of the land and ocean," the retailer said.
Founded to create the world's only true ocean-raised striped bass, Pacifico Aquaculture's fish are grown off the coast of Mexico in the marine sanctuary of Isla Todos Santos, Ensenada, Baja California.
"Over the last three years, the Pacifico Aquaculture team worked diligently to raise fish that adhere to Whole Foods Market's Farm-Raised Seafood Standards. The team also worked hard to improve supply chain efficiency, giving us the opportunity to provide more customers with access to their striped bass through expanded distribution across the country," Whole Foods said.
Meanwhile, Seattle, Washington-based Icicle Seafoods received Whole Foods' "Raising the Bar for Quality" award for the supplier's leadership in improving the quality of sockeye salmon in Bristol Bay.
Icicle introduced refrigerated sea water on vessels, added bruise reduction deck mats, and has icing incentives for fishermen.
Author: Christine Blank/SeafoodSource | Read full article here
---
IN BRIEF - Harengus sails through the Strait of Magellan with pelagic fish (video)

CHILE
Wednesday, April 08, 2020


Harengus, a cargo ship owned by Samherji, is currently loading in San Vicente in Chile 4,000 tonnes of pelagic fish which will be sold in Nigeria. The vessel, which is now chartered by the company GreenSea in Belgium, sailed through the Strait of Magellan on the way west for South America and the trip was documented on video.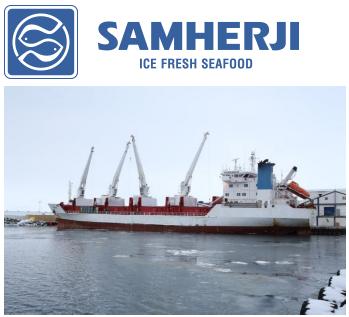 It seemed appropriate to document the trip as this year marks the 500th anniversary of the discoveries of Portuguese explorer Ferdinand Magellan. It was in October 1520 that Magellan discovered the Atlantic-Pacific passage, later named the Strait of Magellan. With this trip, Magellan led the first voyage around the globe but was unable to complete it because he passed away before it ended.
The loading of the cargo in San Vicente has been successful and in a few days Harengus will sail back through the Strait of Magellan. The voyage from San Vicente to Nigeria is close to 6,400 miles and the journey back will take about three weeks.
---
IN BRIEF - Shenzhen Pengcheng Marine Products Further Commits to BAP

CHINA
Wednesday, April 08, 2020


The Global Aquaculture Alliance (GAA) and Shenzhen Pengcheng Marine Products Co. Ltd. have signed a memorandum of understanding (MoU) whereby the Chinese company has furthered its commitment to the Best Aquaculture Practices (BAP) third-party certification program, GAA announced in early April.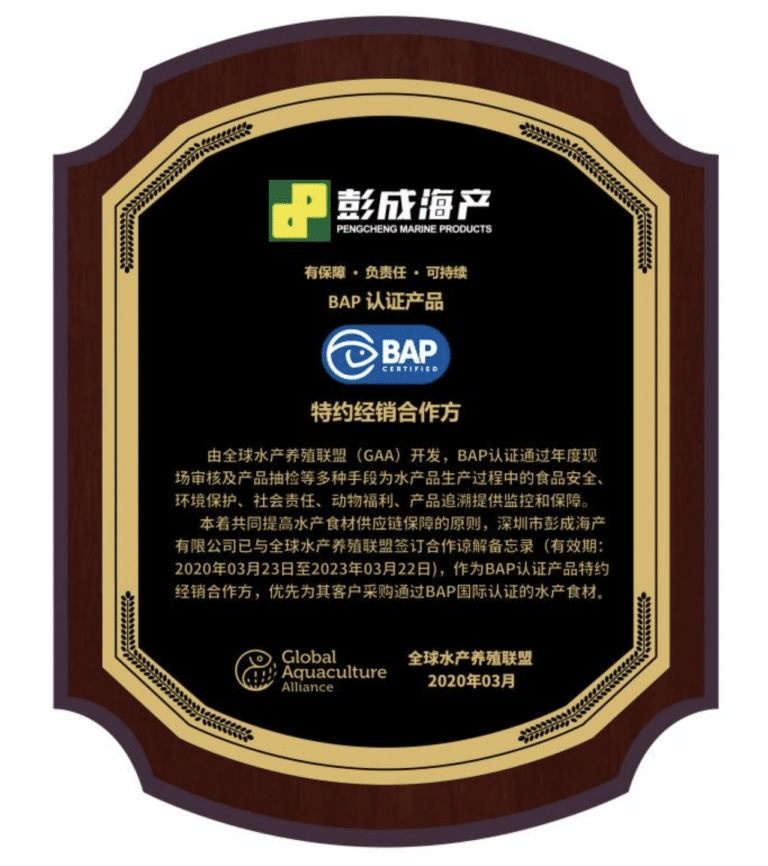 Pengcheng is already sourcing shrimp from Vietnam and salmon and mussels from Chile that originate from BAP-certified processing plants, farms, hatcheries and feed mills. With the MoU, Pengcheng has pledged to source more seafood from BAP-certified facilities, expanding the availability of BAP product in the Chinese market.
Pengcheng, which distributes seafood to more than 300 high-end hotels in 70-plus Chinese cities, is committed to providing healthy, safe seafood to Chinese consumers. Food safety is one of the four pillars of BAP, the world's largest and most comprehensive aquaculture certification program. All facilities are audited annually against a stringent set of food-safety and sanitation guidelines to attain BAP certification. The other three pillars of the BAP program are environmental responsibility, social accountability, and animal health and welfare.
---
Other Media | aqua.cl: Stay at Home: Oceana launches new documentary on all its digital platforms

CHILE
Wednesday, April 08, 2020


"Mar de Juan Fernández: stories and legends of the archipelago" is now available to be seen worldwide. The environmental organization published the material subtitled in English and Portuguese, in order to reach more people with the incredible stories of this remote place in the Pacific Ocean.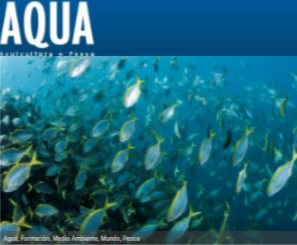 In order to bring the oceans to homes, the marine conservation organization Oceana began publishing the documentary website "Mar de Juan Fernández: stories and legends of the archipelago" on its digital platforms, a series of nine chapters narrated by actor Mario Horton, which shows the islands unique marine biodiversity, the ancestral commitment of its inhabitants to the conservation and sustainable management of its resources such as lobster.
From Oceana they explained that when the crisis due to the covid-19 (coronavirus) began, all the audiovisual content began to be reviewed, in order to bring the sea closer through social networks and accompany people in this quarantine.
Source: aqua.cl | Read the article here
---
Other Media | Industrias Pesqueras: Angola before COVID-19: delay closures and prolong campaigns to prevent entry into port

ANGOLA
Wednesday, April 08, 2020


Shipowners will have to pay extra licenses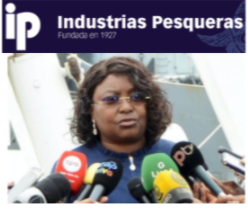 Instead of mooring its fleet, Angola has opted to continue and extend the extractive activity of the demersal fleet. The deadline for closing the fishery has also been extended to June, as reported by the Government. The objective of the measure is to prevent tall ships from returning to land for 15 days, due to the expansion of COVID19.
The contingency plan launched by the Government in fisheries matters also establishes the payment of an exceptional quota to continue fishing. The decision seeks "to safeguard personnel from coronavirus infections on the land, but also to guarantee sufficient fish stocks to meet demand if necessary," the government says. Another measure of the contingency plan is that the artisanal fleet's discharge points have been limited.
Source: Fishing Industries | Read the article here
---
Other Media | Bangor Daily News: Prices in Maine's lucrative baby eel fishery sink to 10-year low

UNITED STATES
Wednesday, April 08, 2020


ELLSWORTH, Maine — A week after Maine's annual commercial baby eel fishing season got under way, prices for the lucrative catch are the lowest they have been in the past 10 years.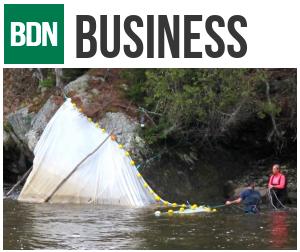 According to information posted on the Maine Department of Marine Resources website, the average price paid to baby eel fishermen in Maine this past week is $512 per pound, which is roughly $360 lower than the lowest average annual price fishermen have received in the past decade.
From 2011 through 2019, baby eels in Maine fetched an average of $1,670 per pound, varying between an average of $875 in 2014 and an average of $2,366 in 2018.
Author: Bill Trotter/BDN | Read full article here
---
Other Media | iPac.acuicultura: Stolt Sea Farm advances in digitization with the launch of the website www.kingturbot.com

SPAIN
Wednesday, April 08, 2020


Stolt Sea Farm (SSF), which continues to operate in this complex context as a consequence of the coronavirus pandemic, to keep markets supplied and making available to consumers "a healthy, balanced and complete food such as turbot", has announced that It is still advanced in digitization. It has done so with the launch of the website www.kingturbot.com.
King Turbot is the trademark under which Stolt Sea Farm sells its turbot outside of its traditional markets, where it continues to operate under the well-known Prodemar brand.
The new website has "very current and visually appealing content, perfectly adaptable to all devices." In addition, SSF adds, easy video recipes "that greatly enrich a great user experience", allowing the turbot to be taken "to more homes in the world, especially at this time".
The company continues to bet on innovation. This year it will open its new RAS plant in Cervo (Lugo), the world's leading farm for sole farming.
Although the arrival of the Covid-19 has been a setback for the entire sector, Stolt Sea Farm, concludes by pointing out that in this scenario "it continues to give its best to the service of its customers".
Source: iPac.acucultura | Read the article here
---
Other Media | Nunatsiaq News: Winter turbot fisheries on Baffin Island see changes due to COVID-19

CANADA
Wednesday, April 08, 2020


Pangnirtung season delayed, other small test fisheries to go on
Pangnirtung season delayed, other small test fisheries to go on Winter turbot fisheries will be shifting operations in Baffin Island communities due to COVID-19 pandemic precautions.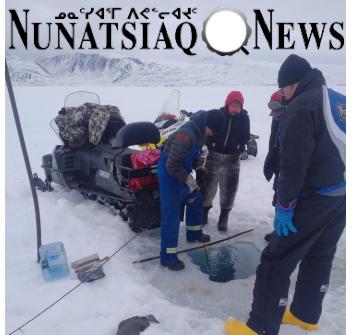 Last week, Pangnirtung Fisheries announced its winter fishery would be suspended until April 13.
That includes fishing and work at the Pangnirtung fish plant. But both activities may resume after that, provided they're given a pass to do so from both the federal and territorial health departments, according to a letter sent by Pangnirtung Fisheries.
During the shutdown, the fishery will continue to pay the wages of staff at the fish plant.
In Pond Inlet, a small test fishery will go ahead, following strict protocols to reduce any interaction between people, said Chris Flanagan, CEO of Baffin Fisheries.
Author: Elaine Anselmi/Nunatsiaq News | Read full story here
---
Other Media | SeafoodSource: Algae detected at Invermar center, putting nearly a million salmon at risk

CHILE
Wednesday, April 08, 2020


Chile's National Fisheries and Aquaculture Service (Sernapesca) has activated contingency plans after salmon-farming firm Invermar reported mass mortality at one of its farms.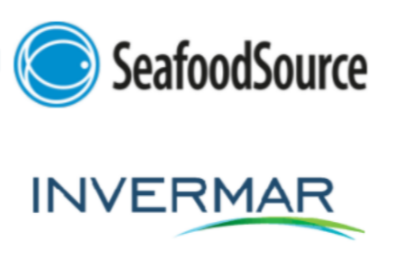 The microalgae cochlodinium was detected at Invermar's Tepun production center in Quellón, which was holding a total population of 937,257 coho salmon weighing approximately 780 grams each, according to a release from Sernapesca. The exact number of deaths at the facility has yet to be confirmed.

Upon learning of the mortalities, Sernapesca officials immediately visited the farming center to confirm that the dead fish were "being withdrawn with the logistics available," according to the release. Officials have submitted a report to the national inter-institutional committee on environmental contingencies. To date, no other cultivation centers have been detected with abnormal mortality rates due to algae or other causes, according to Sernapesca In the meantime, the agency has reinforced its surveillance strategy to monitor mortality reports by companies in the area.

Author: Christian Molinari / SeafoodSource | Read the full article here
---
Other Media | Daily Sitka Sentinel: More Herring Spawn Seen In North Sound

UNITED STATES
Wednesday, April 08, 2020


Alaska Fish and Game aerial surveys Sunday and today showed continued herring spawning activity on Kruzof, Krestof and the Magoun Islands, bringing cumulative spawning mileage to 30.3 nautical miles.
Dive surveys started this weekend on southern and southwest Kruzof Island.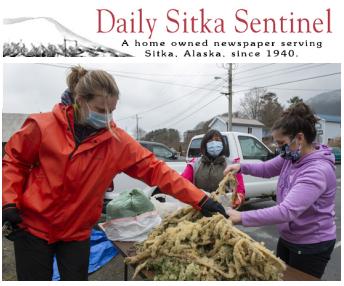 Aerial surveys were conducted Sunday and Monday from Crawfish Inlet to Salisbury Sound.
F&G Area Management Biologist Aaron Dupuis said in his report today that a total of 8.4 nautical miles of active herring spawn was seen Sunday on Kruzof Island south of Shelikof Bay, Fred's Creek, from Inner Point to Point Brown, on Krestof Island from Rob Point to Eastern Bay, and in the Magoun and Siginaka islands.
Spawn also was observed Sunday near West Crawfish Inlet between the first and second narrows. Smaller areas of spawn were observed closer to Sitka north of Watson Point and near Crescent Harbor. He noted good conditions for the Sunday's aerial survey.
Source: Daily Sitka Sentinel | Read full article here
---
Other Media | SalmonBusiness: 'You get us the salmon and I can value it out. This is a great opportunity for Norway to move ahead.'

NORWAY
Tuesday, April 07, 2020


Giant American seafood restaurant chain encourages Norwegian salmon farmers to use the current situation to fly more salmon to the US and gain market value.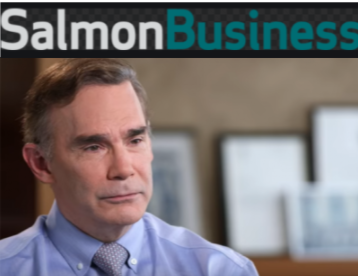 "We are trying to push the US government for more landings, to use this opportunity for seafood to make enrol over other proteins," says CEO of Legal Sea Foods, Roger Berkowitz to SalmonBusiness.

Boston-founded Legal Sea Foods has been serving Americans nationwide seafood with 33 restaurants. Since the late '60s the restaurant chain has been active, but as all restaurants are closed at the moment the company has had to let go of 3,100 of their 4,000 employees. The company has an annual revenue of US$ 220 million per year, and

The restaurant chain usually serves several kinds of fresh salmon at their restaurants from both the Faroe Islands, Norway and Canada. But for now, the company is working on a new product line of fresh seafood to introduce to the foodservice industry.

The CEO believes that to survive this pandemic the company has to bet on quality seafood in supermarkets. Is this to happen Roger Berkowitz is hoping more Norwegian fresh salmon can be flown to the US at a cheaper price, so the salmon can compete.

Author: Katrina Poulsen / SalmonBusiness | Read the full article here
---