Other media | Sea Data Center: Icelandic salmon exporters missing out on the healthy price increases

ICELAND
Wednesday, February 19, 2020


Price comparison Norway vs. Iceland to a few key markets.
Whats going on here?  
When comparing trade prices for Icelandic and Norwegian salmon to a few key markets, in this case the Netherlands, Denmark and the United Kingdom, we see an interesting contrast. While Norwegian prices to these three markets follow an almost identical pattern, price of Icelandic salmon is almost all over the place. Trade prices for Norwegian salmon had a smooth downward trend from April to September and grew again for the remainder of the year. Average price of fresh-whole salmon to the Netherlands was 7,12 EUR/kg in April, 5,05 EUR/kg in September and 6,86 EUR/kg in December. An almost identical pattern was recorded in Denmark and the UK, although at slightly lower prices. The relatively less developed Icelandic salmon trade recorded.....
What does this mean?
In December 2019, prices of Norwegian fresh-whole salmon exports increased considerably from the previous month. There was a 18% increase recorded to the Netherlands....(to continue reading sign up on seadatacenter.com - and get access to the latest seafood market trends and our Market Watch including valuable insights on the latest market trends)
---
Other media | TheFishSite: Qatar opens ' super-intensive' shrimp farm

QATAR
Wednesday, February 19, 2020


The first super-intensive indoor shrimp farm in Qatar has been officially opened by Blue Aqua International and ITQAN.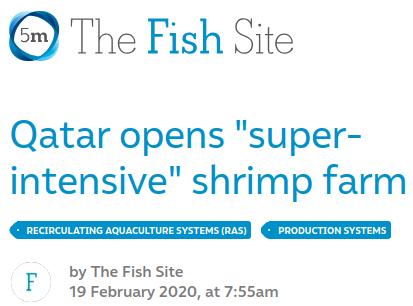 The 1000-tonne capacity facility includes a hatchery, grow-out modules and a microbiology lab and is located in Al Areesh – Shamal, in the north of Qatar.
Dr Farshad Shishehchian, CEO & Founder of Blue Aqua International, says that the project will showcase "Blue Aqua's knowhows in shrimp farming – including farming methods using the group's patented Mixotrophic System and newest innovations including the utilisation of a green-to-clean recirculation aquaculture system and the AgroDome housing technology.
The companies state that the new partnership will leverage the combined strength of ITQAN's operational competence and Blue Aqua's technical knowledge in farming to bring about "a model farm for the region".
Source: The Fish Site | Read full article here
---
Other media | SeafoodSource: Pure Salmon wants to be the local seafood option, worldwide

UNITED STATES
Wednesday, February 19, 2020


Founded in 2016, land-based salmon farmer Pure Salmon may be relatively new to the aquaculture sector. But its founders are aiming to become the leaders in global salmon aquaculture in due time.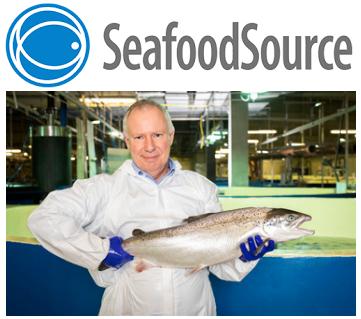 Pure Salmon is owned by private equity funds managed by Singapore-based 8F Asset Management, a private equity manager focused on impact investing. Pure Salmon has invested in a huge expansion of land-based salmon farming around the world, and has plans to launch operations across the globe with projects planned in Japan, France, North America, China, Southeast Asia, and Africa.
Right now, the company sells fish of four kilograms and larger to Poland's domestic market, including to local retail chains, foodservice outlets, and luxury restaurants. Currently, its only production comes from its recirculating aquaculture system (RAS) facility near Plon´sk, Poland, which now produces 450 tons of salmon annually. That facility serves as proof-of-concept and has paved the way for expansion globally, Martin Fothergill, a co-founder and partner of 8F Asset Management, told SeafoodSource.
Author: Sam Hill/SeafoodSource | Read full story here
---
Other media | SalmonBusiness: French supermarket's salmon sales boosted by algae fed fish

FRANCE
Wednesday, February 19, 2020


Norwegian salmon diet produced by Skretting which includes omega-3 EPA + DHA algal oil produced by Veramaris has placed Supermaché in the spotlight in Franche. The salmon has boosted sales and Supermarché Match say its turnover increased by 12.4% in the salmon family alone.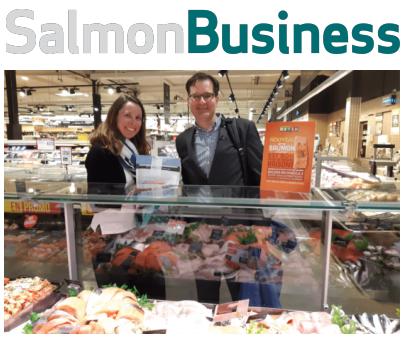 At Supermarché Match, this represents 10% of the turnover of the season. (95% of which is represented by Norwegian salmon) The food developed by Skretting contains 30% more omega-3 EPA and DHA than standard food.
"Building on the success of the partnership with Veramaris on salmon, we wanted to go further by offering trout fed by the same process. This diet has a real advantage both on the environment (by limiting fishing) and on consumers, by providing them with the omega-3 necessary for their health. These two dimensions are very important for Supermarché Match as part of its GOOD FOOD business project, which aims to make our brand the preferred retailer of healthy and tasty food for all, " says Nicolas Baroux, director of the Tide Sector for Supermarché Match in a press release, stating that the success is not only caused by the sales of salmon, but also trout.
Source: SalmonBusiness | Read full article here
---

UNITED STATES
Wednesday, February 19, 2020


The Alaska Seafood Marketing Institute (ASMI), in concert with Genuine Alaska Pollock Producers (GAPP) and the Alaska seafood industry, are excited to announce the first-ever Wild Alaska Pollock Week to be held in Seattle, Washington. From February 28 through March 8,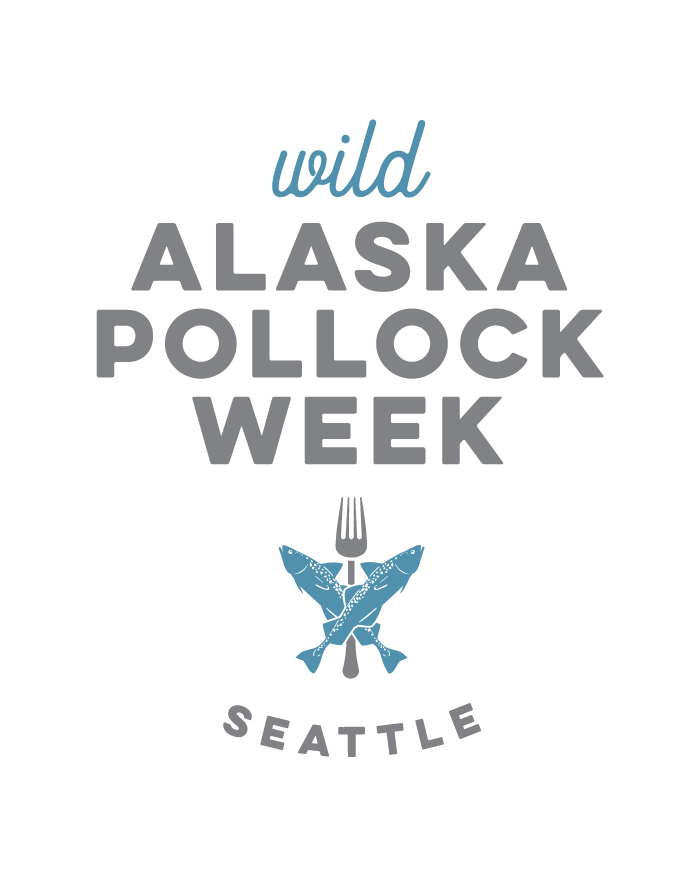 some of the city's best restaurants will offer unique dishes featuring one of Alaska's unsung, delicious, sustainable seafood heroes – just in time for the Lenten season. To participate, simply visit one of the restaurants throughout the Puget Sound, order one of the exclusive wild Alaska pollock creations and share photos via social using #WildAlaskaPollockWeek
Wild-caught in the glacier-fed waters of Alaska, wild Alaska pollock is one of most abundant and sustainable species in the world – often praised for its versatility, nutrition and outstanding mild taste and flaky texture. As the largest certified sustainable fishery in the world, wild Alaska pollock accounts for 30% (by volume) of all fish caught in the U.S. – with much of that making its way onto the plates of Washington state residents. Wild Alaska Pollock Week provides Seattle seafood aficionados and foodies alike with the opportunity to enjoy this tasty, nutritious fish while celebrating the fisherman and the industry that help bring it from sea to table.
Join the Facebook event here: https://www.facebook.com/events/485973822353905/
---
Other media | fishery.ru:Fishermen are counting on a new tool in updating the fleet

RUSSIAN FEDERATION
Wednesday, February 19, 2020


"Small and medium-sized enterprises account for less than 10% of industry revenue (excluding salmonids)," said WARPE President German Zverev. - They do not have the ability to independently finance the construction of new vessels, so the issue of updating the small and medium tonnage fishing fleet was quite acute. Subsidizing small and medium tonnage fleets is an effective tool to stimulate business to build new ships, which will lead to an increase in investments and revenues at all levels of the budget. "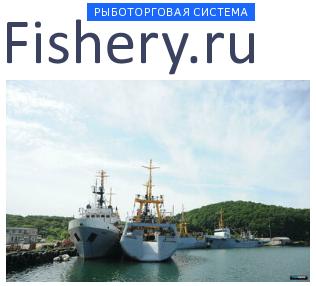 According to the industry association, state support for the construction of a medium and small tonnage fleet will help to attract investment and increase budget revenues from taxes, fees and social contributions by 480 million rubles.
"It will also increase the development of aquatic biological resources by 200 thousand tons per year. The need of the country's fishery complex for new medium and small tonnage vessels is estimated at 100 units for the next three to five years, "the head of the association said.
"Of course, business is closely monitoring all instruments of state support. We are now exploring the possibility of using new subsidies, "said fishermen in Kamchatka, told Fishnews.
Subsidies, according to the plan of the authorities, should become another incentive for updating the fleet in addition to investment quotas and support for companies that will order crab-fishing vessels in the Far East, said Alexander Kozlov, the head of the Ministry of Eastern Development.
 Source: fishnews.ru | Read full article here (Russian Language)
---
IN BRIEF - Cost reduction of EUR 9.5 million if tariff on imported salmon gets cut

DENMARK
Wednesday, February 19, 2020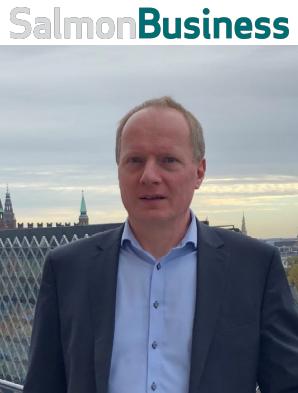 The Danish Seafood Association(DSA) has sent an appeal to EU for tariff-free import of 80.000 tons of Atlantic salmon to Denmark each year.
At Danish Seafood Associations head office at Axelborg in front of the famed amusement park, Tivoli in Copenhagen, SalmonBusiness meet Poul Melgaard Jensen, CEO of Danish Seafood Association. The CEO has just a couple of days ago sent out a request to remove a tariff on imported salmon and wishes to bring this matter into the spotlight.
At the moment there is a 2 % levy on salmon fish imported to Denmark. DSA wish to remove this levy and has in collaboration with the rest of the European seafood associations applied the EU to remove it.
In 2019 62,000 tons of head off gutted salmon and trout was imported to Denmark. If the appeal is approved by the EU Commission the association estimate a cost reduction of EU 9.5 million. 
Author: Katrina Poulsen/salmonbusiness.com | Read full article here
---

AUSTRALIA
Wednesday, February 19, 2020



The State of Queensland is working with commercial fishers impacted by the coronavirus (COVID-19) outbreak in China.
Queensland Government commercial fishing industry assistance
The Queensland Government is funding a $3.66 million commercial fishing industry assistance package, including:
waiving tropical rock lobster and coral trout quota fees for the first 6 months of 2020, and fishing boat licence fee waivers for these and other fisheries affected by coronavirus, such as mud crab
expanding the tropical rock lobster fishery area for 3 months. This will reduce operating costs for quota holders and allow fishers to sell product into other markets while maintaining crew and jobs in the short term
a local seafood promotion campaign to encourage Queenslanders to support our local fishers by buying local
rural financial counselling services will be provided to commercial fishers, fishery supply chain and tourism businesses impacted by coronavirus
market diversification and resilience grants to help develop alternative markets.
---

PHILIPPINES
Wednesday, February 19, 2020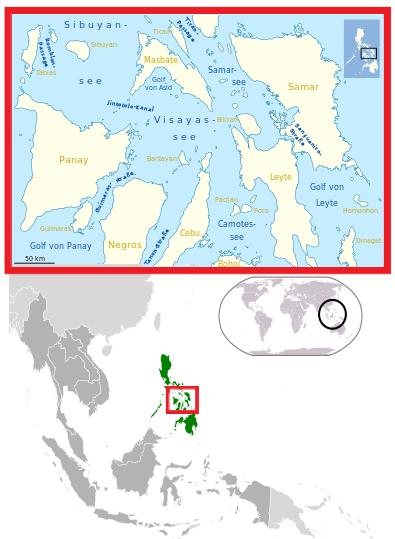 CEBU — The Visayan Sea is now open for commercial fishing after the Bureau of Fisheries and Aquatic Resources lifted on Saturday, February 15, the temporary fishing ban it imposed November last year for the spawning season of sardines, mackerels, and herrings.
BFAR-7 closed a portion of the Visayan Sea to commercial fishing on November 15 to allow the mackerels, sardines, and herrings to flourish during the spawning season.
Sardines and herrings are known in the Visayas as tamban or malalangsi and tuloy, respectively, while mackerel is locally known as tamarong or anduhaw.
Among the coastal areas that bounds the Visayan Sea are Bogo City and the towns of San Remigio, Daanbantayan, Medellin, Santa Fe, Bantayan, and Madridejos.
The Visayan Sea, which is one of the country's largest fishing grounds, is surrounded by the islands of Cebu and Negros to the south; Masbate to the north; Panay to the west; and Leyte to the east. (FREEMAN)
---
IN BRIEF - Vietnam looks to South Korea, Thailand for guidance on EU inspection process

VIET NAM
Tuesday, February 18, 2020



Vietnam's southern province of Kien Giang is planning to dispatch a delegation to South Korea and Thailand to learn from the experiences of the two countries in abiding by the European Union's requirements for eliminating illegal, unreported, and unregulated (IUU) fishing.
The local Department of Agriculture and Rural Development is seeking permission from the province's leaders to carry out the trip, in advance of the upcoming inspection by the European Commission scheduled for June, Nong nghiep Viet Nam reported last week.
The European Commission's Directorate-General for Maritime Affairs and Fisheries had sent inspectors to Vietnam in November 2019 to review the yellow card imposed in October 2017. Kien Giang was chosen as a key province for the inspectors to evaluate the implementation of recommendations made by the E.C.
The E.C. lifted the yellow card on South Korea in 2015 and on Thailand in 2019 in recognition of their progress in tackling IUU fishing.
Author: Tháng Hai/FISHERIESVN | Read full article here
---