IN BRIEF - Stolt Sea Farm joins Kaleido TECH in the launch of the Aquaculture TECH corporate innovation program

SPAIN
Tuesday, February 25, 2020


Santiago de Compstela - STOLT SEA FARM, a subsidiary of the Norwegian multinational   STOLT-NIELSEN, an example of innovation since the beginning and pioneers in  the sustainable production of turbot and sole, has decided to  place  the AQUACULTURE TECH  corporate innovation programme (part of the SAWS TECH initiative)  in the hands  of KALEIDO TECH.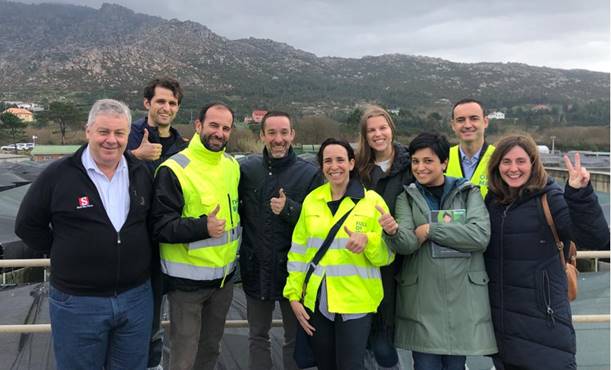 This programme seeks to identify and guide  jointly defined challenges to find  the best technological solutions for Stolt Sea Farm, solutions which will be pilot  tested  and specifically designed to verify the viability of each project.
The team involved in the programme visits  one of the STOLT SEA FARM sites in Carnota on the occasion of  the  Kick-off.(Photo: Stolt Sea Far) ?
KALEIDO TECH has ample experience with other industries with similar  projects and has shown  a special interest in this new programme, as working with an innovating company such as Stolt Sea Farm is in itself  a challenge.
---
Other media | FishFarmer: Icelandic storm losses estimated at £2.5m

ICELAND
Friday, February 21, 2020


THE cost of a run of storms which hit Icelandic salmon farmer Arnarlax last week is estimated to be at least £2.5 million.
The company said it had lost around 500 tonnes of stock – numbering 100,000 salmon – at its Westfjords site in in Arnarfjordur because extreme weather conditions prevented slaughtering taking place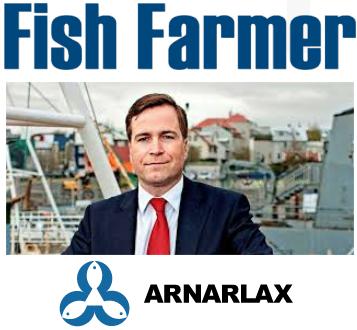 Arnarlax, owned by Norwegian salmon giant SalMar, was able to call in help from local fishing vessels and the hi-tech slaughter ship Norwegian Gannett, equipped with more than a dozen gutting machines.
This was able to speed up the harvest operation once the winds and blizzards had subsided.
Iceland's food safety inspectorate, MAST, said a dramatic lowering of sea temperatures caused the fish to move further down in the cages, which resulted in them rubbing closely together and this in turn led to deaths.
Arnarlax said yesterday that the operation was now running smoothly, with up to 200 tonnes a day being harvested. The salmon is said to be of high quality.
Author: Jenny Hjul/FishFarmer | Read full story here
---
Other media | SeafoodSource: Phillips to debut new refrigerated seafood line at Seafood Expo North America

UNITED STATES
Friday, February 21, 2020


Baltimore, Maryland -based seafood processor Phillips Foods is rolling out a new refrigerated seafood line while it adds to its successful frozen seafood SKUs.
The company will debut the products at Seafood Expo North America/Seafood Processing North America 2020, taking place from 15 to 17 March in Boston, Massachusetts.
Phillips' new Pasteurized Proteins line is designed to give retailers a full line of refrigerated seafood products to offer its customers, instead of just refrigerated crab products, Phillips Vice President of Retail Sales and Marketing John Baxter told SeafoodSource.
For example, one grocery chain that Phillips sells to has a mininum order of 200 cases.
"If they say, 'We would like to have two of your grades of crab meat,' they would be hard-pressed to fulfill the minimum. Now they have multiple items to choose from and we can open up more doors," Baxter said. 
The new line includes Yellowfin Tuna, Gourmet Baby Clams, and Seafood Mix.
"Fully cooked and ready to eat, our Pasteurized Proteins can be enjoyed straight out of the container or added to your favorite recipes without the hassle of messy prep work," Phillips said in a press release.
The products, sourced from Indonesia, are also "packed with protein, low carb, whole30/keto compliant, and paleo-friendly," Phillips said.
The whole muscle yellowfin tuna, which retails for a suggested USD 7.99 (EUR 7.40) per eight-ounce package, is rated "Best Choice" by Monterey Bay Aquarium Seafood Watch and is Ocean Wise-recommended. The tuna is Pole & Line Caught and Dolphin Safe.
Phillips' new Seafood Mix includes shrimp, squid, octopus, clams, and crab claw fingers.
---
Other media | The Fish Site: Adisseo and Calysta establish FeedKind JV

UNITED KINGDOM
Friday, February 21, 2020


Bluestar Adisseo and Calysta have signed an agreement to establish a joint venture (JV) named Calysseo to develop a facility capable of producing 100,000 tonnes of FeedKind, for the Asian aquafeed market.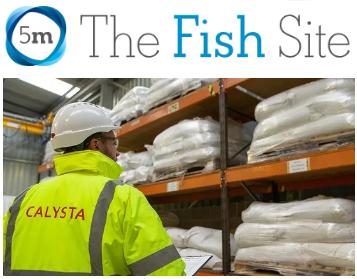 The strategic partnership between the world leader in feed additives for animal nutrition, and the world's leading alternative protein producer, will also see the construction of the world's first commercial FeedKind production facility, in China. It is expected to start operating in 2022, delivering 20,000 tonnes of FeedKind protein per year, while a second phase will increase this to a 100,000 tonne capacity.
Jean-Marc Dublanc, CEO of Adisseo, stated: "Adisseo is committed to strategic investments in new disruptive technologies. Our ambition is to become one of the leaders in sustainable feed ingredients and additives for aquaculture across the Asian markets.
"For this reason, we have been investing significantly to develop an aqua lab station in Singapore, fully dedicated to developing innovative and sustainable feed solutions for aquaculture."
Source: The Fish Site | Read full article here
---
Other meadia | IPac: Supermarché Match already markets the trout fed by Skretting

FRANCE
Thursday, February 20, 2020


The trout produced by Truite Service, fed with a Skretting diet that incorporates algae oil developed by Veramaris, has reached retail stores in France this week "favoring and taking the availability of sustainable fishery products to a new level," Skretting emphasizes. .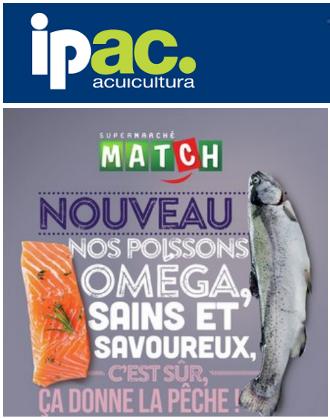 This innovative trout diet, recalls the Nutreco aquafeed company, is the last of the different collaborations between the two companies after the launching of the market, by Supermarché Match, and for French consumers, caused a sensation in 2019, of salmon raised with a similar diet.
As Skrettting points out, "in addition to meeting the expectations of consumers looking for food produced in a more sustainable way, it has been found that this new approach to aquaculture diets is also responsible for generating higher sales." In fact, they add, Supermarché Match has recently reported a 12% growth in its salmon category after the launch of Norwegian salmon produced by Norwegian Lingalaks and fed with the Skretting diet with Veramaris seaweed oil.
Source: IPac | Read the full article here (Spanish)
---
Other media | FishFarmer: Majority of salmon farms environmentally 'excellent'

UNITED KINGDOM
Thursday, February 20, 2020


SOME 87 per cent of Scotland's salmon farms have been rated environmentally 'excellent' or 'good' by regulators, new statistics show.
Farmers achieved their best ever environmental performance in 2018, according to figures collected for the Scottish Environment Protection Agency's (SEPA's) Compliance Assessment Scheme (CAS).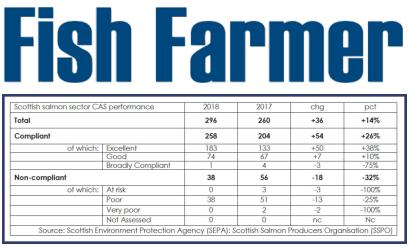 The scheme is used by SEPA to monitor performance across a range of industries and sectors. The compliance figures for all sectors are being published today.
The results have been welcomed by the Scottish Salmon Producers Organisation (SSPO) as 'demonstrating the sector's commitment to robust environmental standards'.
SEPA assessed the performance of 296 farms in 2018, which showed a 38 per cent increase in the number of farms achieving an 'excellent' rating (183 farms) and a 10 per cent increase in the number of farms achieving 'good' (74) compared to 2017.
Author:  Jenny Hjul / FishFarmer | Read full article here
---
Other media | Visserijnieuws: The first fishing ship in new dock

NETHERLANDS
Thursday, February 20, 2020


ZEEBRUGGE - A tugboat went before, but last week the Z 18 was the first fishing ship in the new dry dock at Gardec. Versluys-Couwyzer's boxer has been at Gardec for three weeks, for two new generator sets, winch repairs and stainless steel railings. The new bin coolers were placed in the dock and the ship was 'washed'. Last Tuesday the job was done and the cutter could go fishing again.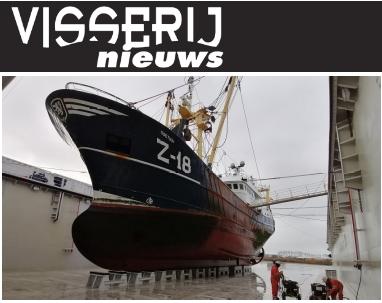 With the new dock, Gardec, as the largest shipyard on the Belgian coast, has made an important investment and made a major increase in efficiency. The dock was built on a Damen shipyard in Magalia, Romania, and arrived in Zeebrugge early this year after a long trail. ,, We wanted a well-stocked dock with which you can work well. We can now dock quickly. Four large pumps are installed. This takes 35 minutes to get the dock down and 35 minutes to get it up, "says Gardec technical manager Dieter D'hoedt.
With 6.25 meters, draft is no longer a problem. "That used to be just fine." In addition, the collection of waste water and working with taps is now much better organized. Design and engineering for the 80 by 30 measuring dock, with 24 meters inside the towers, were done in-house.
Source: visserijnieuws.nl | Read full story here (Dutch)
---
Other media | SalmonBusiness: Alaskan fishermen losing $60 million a year since Putin's embargo

UNITED STATES
Thursday, February 20, 2020


Russian seafood products – primarily salmon roe – compete in the U.S. at much lower prices.
In a white paper from the Alaska Seafood Marketing Institute (ASMI) – the US state's official seafood marketing arm – writes that US/Russia exports & imports are a one-way street that only benefits the former Soviet state.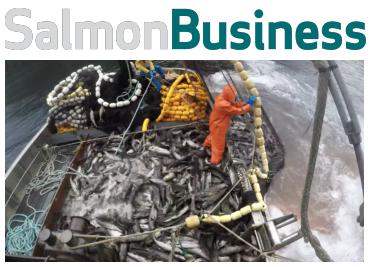 Since 2014, there has been a Russian embargo on food products from the U.S. and other western nations bans all Alaska seafood products (except canned salmon, which is not exported to Russia in large volumes).
Russia represented a roughly USD 60 million market for Alaska seafood prior to the embargo, it wrote. However, Russia continues to export seafood to the U.S. almost entirely duty-free.
Prior to the embargo, Russia was the second most important export market for Alaska salmon roe after Japan. In 2013, without taking into account transshipments, the two markets took roughly 64% of all Alaska salmon roe exports, leaving no single comparable market for Alaska salmon roe other than Japan when the Russia market closed.
Salmon roe, primarily pink, accounted for 76.4 per cent of this export value in 2013, and the majority of export value in previous years as well.
Source: salmonbusiness.com | Read full story here
---
Other media | aqua.cl: Innova Corfo develop an alternative for the use of antibiotics in Chilean salmon farming

CHILE
Thursday, February 20, 2020


The project is developed as an antibacterial treatment specially formulated against P. salmonis bacteria.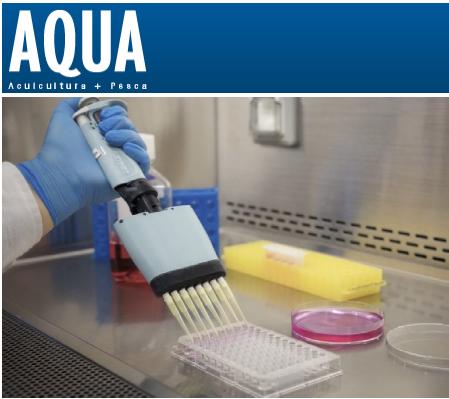 ne of the great challenges facing the salmon industry is associated with the excessive use of antibiotics, where about US $ 53 million per year is allocated to these agents; which not only impacts its production costs, but also its image and environmental damage, preventing entry into more demanding markets.
The main cause of the use of antibiotics is the treatment of the pathology produced by the bacterium Piscirickettsia salmonis - it generates costs close to US $ 500 million - since it produces about 6% of the mortality of salmon farming and to which about 90 is destined % of antibiotics administered.
Because the only effective treatment against this pathology is given by antibiotics, uncontrolled use has been promoted; In addition, there are vaccines to date, but these have not been effective enough to combat this pathogen.
Source: aqua.cl | Read full article here (Spanish)
---
Other media | FishFarmingExpert: Salmon farmers join call for urgent talks over UK immigration plans

UNITED KINGDOM
Thursday, February 20, 2020


The Scottish Salmon Producers' Organisation and the Scottish Seafood Association, which represents the processing sector, today made a joint call for urgent discussions with UK government ministers about the impact of Westminster's post-Brexit immigration plans.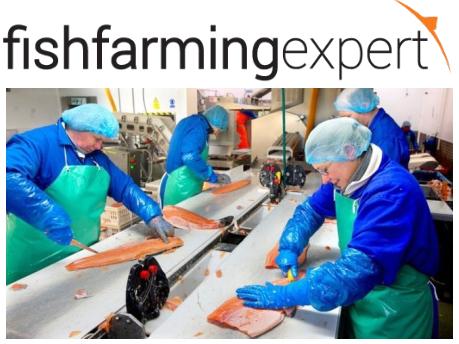 Freedom of movement between the UK and EU ends on December 31, and ministers say it should be replaced with a points-based system aimed at limiting entry to skilled workers earning at least £25,600 a year.
The SSPO and SSA highlighted the dependence of the processing sector on overseas labour and stressed the importance of ensuring that businesses were able to be fully staffed to deal with the growth in seafood volumes from January 2021.
Vital to viability
SSA chief executive Jimmy Buchan said: "These immigration plans have the potential to severely restrict the economic boost that will flow from the UK's exit from the Common Fisheries Policy.
"At the point of expansion, we need ministers to allow scope for recruitment of skilled, semi-skilled and unskilled labour as they are all vital to the viability of the sector.
"We will take our case to the UK government in the coming days and weeks."
Author: Gareth Moore/fishfarmingexpert.com | Read full story here
---