IN BRIEF - Fish farmers anxious as Norway faces political turmoil

NORWAY
Thursday, January 23, 2020


NORWAY'S fish farmers were nervously looking over their shoulders yesterday as the prospect of a general election and a possible left leaning Labour led government loomed.
The country has been plunged into political crisis after the Progress Party decided to leave Erna Solberg's Conservative coalition administration.
The storm centres on a decision to allow a woman who was a member of Islamic State back into the country.
The anti-immigrant Progress Party, which is led by finance minister Siv Jensen, said the woman's seriously ill young son can return, but not the mother.
Author: Vince McDonagh/fishfarmermagazine.com | Read full article here
---
IN BRIEF - Brexit Party MEP causes more confusion by saying 'British fishers shouldn't be punished for their Brexit stance'

UNITED KINGDOM
Thursday, January 23, 2020


Brexit Party MEP June Mummery isn't as well known as her colleagues like Nigel Farage and Ann Widdecombe but in the past week has become infamous for her comments on Brexit and the fishing industry.
On Monday, she confused many people after appearing to realise that by leaving the European Union, Brits will no longer be able to hold those people in Brussels responsible for what happens to 'Britain's waters.'
You could have been forgiven for thinking that this 'lightbulb' moment from a Brexiteer would have been the last we would have heard from her, as, after all, Brexit is going to happen on January 31.
---

FRANCE
Tuesday, January 21, 2020


LAND based salmon farming company Pure Salmon has chosen France to site its biggest facility to date.
The €175million plant will be built in Boulogne-Sur-Mer, the seafood gateway to Europe, and aims to produce 10,000 tonnes of salmon a year.
The RAS (recirculating aquaculture system) farm will create 160 permanent new jobs, said Pure Salmon, which announced the development today at the Choose France Summit, in the Château of Versailles, hosted by French president, Emmanuel Macron.
Pure Salmon France, which will be the largest salmon RAS facility in the European Union, has received significant support from the French government at local, regional and national levels, including grants and other financial support, as well as administrative assistance.
The new state-of-the-art unit will be fully integrated from hatchery and grow-out to processing and smoking. Construction of the site is due to start in Q4 2020, with the first harvest of market size salmon expected in 2023.
Source: fishfarmermagazine.com | Read full article here
---
IN BRIEF - Pella shipyard commenced construction of two crab catching vessels

RUSSIAN FEDERATION
Tuesday, January 21, 2020


Pella shipyard (Leningrad Region) started construction of two crab catching vessels of Project 03070, Pella says in a press release.
According to the statement, the contracts signed between Pella and Ostrovnoy Krab LLC following the e-auctions have come into force.
The shipyard is currently completing shaping the hulls ahead of schedule with the purpose of early delivery. The company has also launched the campaign on components procurement.
The vessel is designed for crab catching by cone traps with following sorting, loading in grid baskets and live crab transporting in tanks with sea cooled water (RSW type).
---
IN BRIEF - Z-Rou Meat signs distribution agreement with IS Seafood

CHINA
Tuesday, January 21, 2020


YouKuai Group brand Z-Rou Meat has signed a distribution agreement partnership with B2B seafood supplier IS Seafood to provide sustainable plant-based meat alternatives in China.
Launched in December 2019 in China, Z-Rou Meat delivers plant-based meat to several restaurants. The company aims to offer customers and chefs sustainable plant-based meat alternatives.
The plant-based meat is made of 100% plant ingredients comprising non-GMO soybeans, konjac, coconut oil and shiitake. It is claimed to be 87% more efficient in comparison to established pork production and causes less harm to the environment.
---

TANZANIA
Tuesday, January 21, 2020


DAR ES SALAAM (Xinhua) -- Tanzanian authorities on Sunday declared a special crackdown on importers of illegal fishing gear saying the malpractice affected the fisheries industry in the east African nation.
"The government has reinforced inspection and control at all entry points to ensure that not a single illegal fishing gear is imported into the country," said Luhaga Mpina, the Minister for Livestock and Fisheries.
"Importers of illegal fishing gear are warned against involvement in the malpractice. Those who are implicated in the malpractice will face the full force of the law," warned Mpina on a visit to Nyotaventure Fishnet, a fishing gear factory based in the commercial capital Dar es Salaam.
Mpina said fishing gear that was produced locally were of high standard and urged manufacturers of the fishing gear to produce in bulk.
Recently Mpina visited fishermen in parts of Lakes Nyasa, Victoria and Tanganyika, and along coastal areas of the Indian Ocean where they complained to him that imported illegal fishing gear was posing a threat to the country's fishing industry.
The fishermen complained to the minister that illegal fishing gear was being sold openly across the country and no efforts were insight to control the situation.
---

UNITED KINGDOM
Wednesday, January 15, 2020


A High Street restaurant chain has been fined £40,000 for misleading customers by selling a lobster dish that was made largely of white fish.
ASK Italian, which boasts 112 restaurants across the UK, described its £14.95 Aragosta e Gamberoni dish as 'lobster and king prawns in a creamy tomato sauce with a hint of chilli'.
But a Trading Standards inspection revealed the dish contained just 70p worth of lobster, which only accounted for 35 per cent of the dish. 
Inspectors found 34 per cent of the meal was a mix of white fish called surimi, which is often used to make crab sticks, and was styled to look and taste like lobster. 
Azzuri Restaurants Limited, which trades as ASK Italian, was fined £40,000 after admitting misleadingly describing food at Swansea Magistrates Court. 
Source: Lara Keay/dailymail.co.uk | Read full article here
---
IN BRIEF - Wesley Vale aqua feed manufacturing plant in production by mid-2020

AUSTRALIA
Wednesday, January 15, 2020


Danish-owned fish food company BioMar Australia has confirmed it's new $56 million Wesley Vale aqua feed mill is on schedule to start full production by the middle of the year.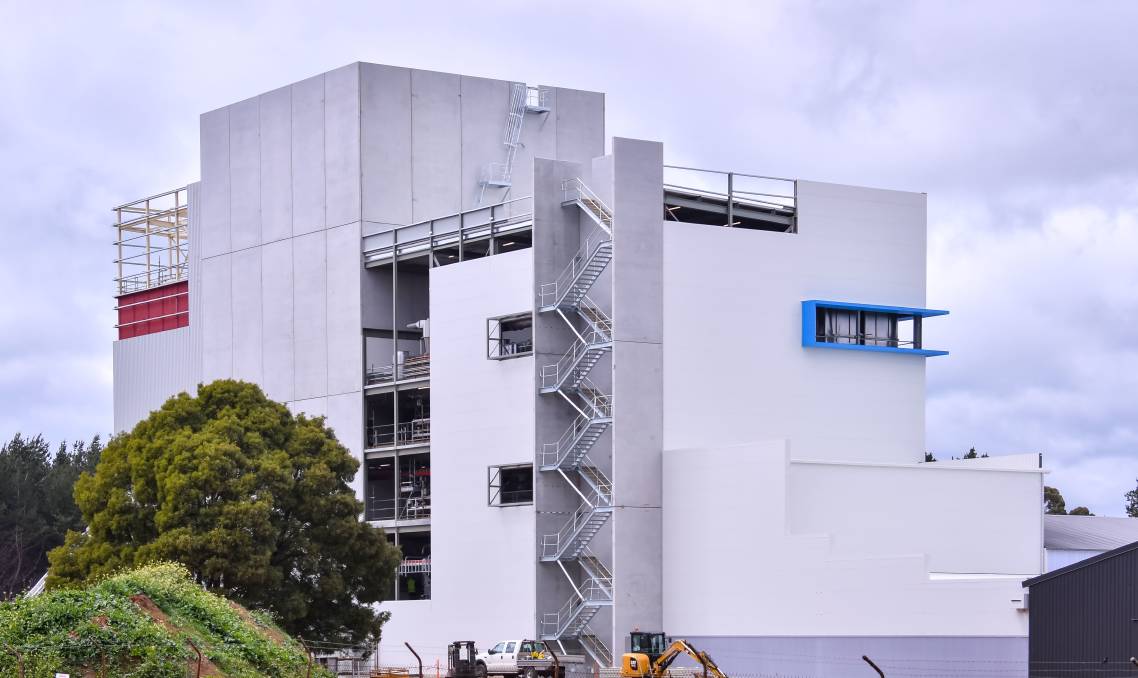 In a boost for the North-West economy, BioMar Australia said the company intends to start commissioning of their Wesley Vale site in early February, with the official opening due to happen in April.
---
Opening Soon: The new Biomar Australia fish food plant at Wesley Vale is about to commission the facility next month and start full production by mid-year. Picture: file
---
In December 2017, BioMar unveiled its plans to develop a world-class, state-of-the-art fish feed production facility.
It would provide 55 jobs and breathe life back into what was the empty particle board mill at Wesley Vale.
Source: Libby Bingham/theadvocate.com.au | Read full story here
---
IN BRIEF - Increasing quality of seafood products for better competitiveness

VIET NAM
Wednesday, January 15, 2020


The prices of material pangasius fish have declined for a long time, causing several farmers in the Mekong Delta provinces to suffer huge losses.
Mr. Cao Luong Tri, a farmer in Cho Moi District in An Giang Province, said that this year is considered to be the gloomiest year for fish farmers in the Mekong Delta provinces when the price of pangasius fish merely fluctuated from VND18,000 to VND20,000 per kilogram, causing a loss of VND3,000-VND5,000 per kilogram for farmers. This situation is totally different from that in 2018. Due to low prices and poor consumption, he decided to hold more than 700 tons of his pangasius fish.
Some fish ponds in Dong Thap, Vinh Long, Ben Tre provinces and Can Tho City have also passed the harvest time with the weight of some fish up to 1.3-1.4 kilograms per fish but factories still neglect to buy. At the present, although it is the end of the year, the price of material pangasius fish has dropped to around VND17,500-VND18,000 per kilogram, depending on payment method.
Source: Huynh Phuoc Loi/agroberichtenbuitenland.nl | Read full article here
---
IN BRIEF - SEA admitted three Nova Austral projects to qualification

CHILE
Wednesday, January 15, 2020


The Environmental Assessment Service, SEA Magallanes, entered into environmental qualification three of four relocation and fusion projects of aquaculture centers in our region.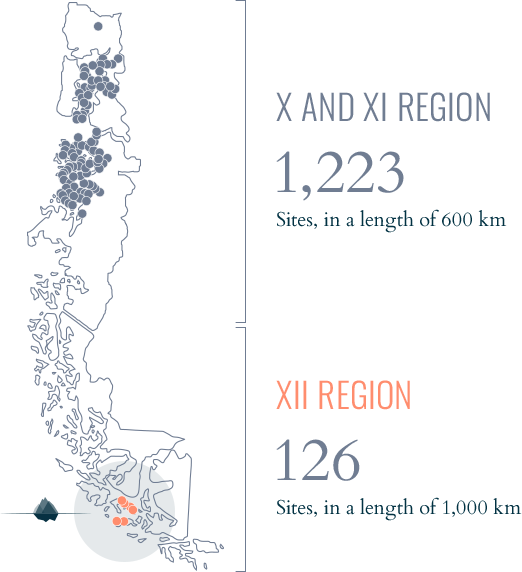 In total, they represent an investment of more than 16 million dollars and according to the company, they seek to withdraw the centers located inside natural reserves in the commune of Puerto Natales to other waters with lower levels of environmental restriction, in the province of Magellan, specifically in the commune of Punta Arenas.
The fusion and relocation projects that were received for processing with the salmon farming centers located in the Acwalisnan canal, east of Puerto Yelcho, Clarence Island, commune of Punta Arenas.
A second center is located in the Sine Dineley sector, southwest of Puerto Luis, also on Clarence Island itself, and a third extends into an area north of Dante Islands and also comprises a part of Clarence Island. A fourth project entered by the company is in the previous stage of admission.
In its Environmental Impact Statement, the company informed that the relocation process that Nova Austral is of a voluntary nature and is related to the commitment addressed by the company, in the recent Zoning process of the Magallanes Region, where it committed to carry out the withdrawal of its aquaculture activities and concessions that operated in the Puerto Natales sector.
Source: elpinguino.com
---