Other Media - FishFarmingExpert: Scottish Sea Farms' earnings plunge in Q4 in wake of gill health issues

UNITED KINGDOM
Tuesday, February 25, 2020


Scottish Sea Farms' operating profit in the last quarter of 2019 fell by more than two thirds compared to the same period in 2018, co-owner Lerøy said in its Q4 2019 report today.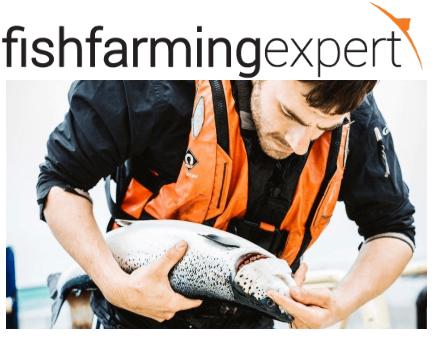 EBIT dropped from NOK 158 million in Q4 2018 to NOK 49m (£4.035m) on revenue of NOK 392m (Q4 2018: 512m).
Scottish Sea Farms harvested 5,317 gutted weight tonnes of salmon in Q4 2019, (6,651 gwt) and EBIT/kg was NOK 9.3 (NOK 23.7).
Gill disease
According to Lerøy, which jointly owns SSF with fellow Norwegian salmon farmer SalMar, SSF's harvest volume and ex-cage costs in the quarter were impacted by challenges earlier in the year in Shetland and the mainland.
SSF has previously reported that it encountered problems with gill disease in the second half of 2019 which forced it to cut its harvest guidance by 3,000 tonnes.
Author: Gareth Moore/FishFarmingExpert | Read full article here
---
Otros Medios | aqua.cl: Nova Austral confirma a Nicolás Larco como su CEO

CHILE
Friday, April 10, 2020


La salmonicultora afirmó que continúa brindando apoyo a Francisco Miranda en su recuperación y espera que pronto se reincorpore a la compañía.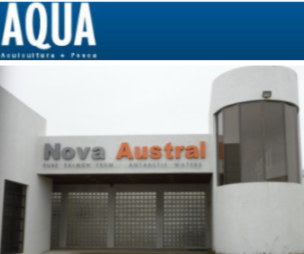 Nova Austral confirmó que, a partir de ayer miércoles 8 de abril, Nicolás Larco asumió como nuevo director ejecutivo (CEO, por su sigla en inglés), manteniendo sus responsabilidades como director de finanzas (CFO) hasta nuevo aviso.

"El directorio expresa su total satisfacción con el nombramiento de Nicolás debido a su desempeño en este cargo en los últimos meses, y confía plenamente en que es la persona ideal para liderar la empresa en sus desafíos futuros", puntualizó la productora de salmones en una notificación enviada a la Bolsa de Valores de Oslo (Noruega).

A su vez, Nova Austral anunció que está reforzando su estructura administrativa mediante la contratación de ejecutivos "con experiencia en diferentes campos".
Fuente: aqua.cl | Lea el articulo completo aqui
---
Other Media | Aquaculture iPac: Fresh fish consumption in Spain increased by 11.5% in the 2nd week of confinement compared to the first

SPAIN
Friday, April 10, 2020


Some of the data on food in Spain in the second week of complete confinement, and what we have already reported, were advanced by the Minister of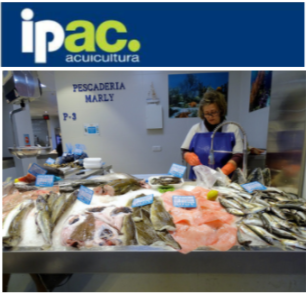 Agriculture, Fisheries and Food this Tuesday, April 7, at the press conference after the Council of Ministers Now, the Ministry has released some of the main results of the "Analysis of consumption at home", which offers more detailed data on purchases of food products, in the third week (March 23 to 29), and the second complete of confinement after the declaration of the state of alarm; purchases that, in general, have experienced a moderate growth of 16.8% compared to the previous week and 17.6% compared to the same week in 2019.
This increase, as explained by the Ministry, is generalized for most products, except for those that were stored in homes in the first weeks of confinement (legumes or pasta), which show more moderate growth.
Source: iPac.acucultura | Read the full article here
---
Other Media | SeafoodSource: Seafood Industry Australia CEO Jane Lovell resigns

AUSTRALIA
Thursday, April 09, 2020


Seafood Industry Australia (SIA), the national body that represents the wild catch, aquaculture, and post-harvest sectors, announced on 9 April the resignation of its chief executive officer, Jane Lovell.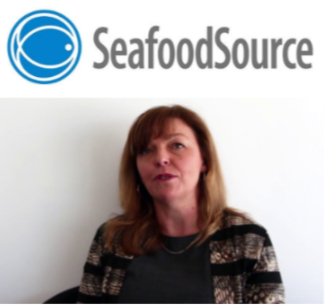 Lovell was hired as the group's inaugural CEO in September 2017. The industry group gave no reason for the departure, but said the resignation was "effective immediately." On her LinkedIn page, Lovell is listed as the CEO of Melbourne, Australia-based Organic Systems and Solutions, a private company working on development and certification of organic products, but neither Lovell nor the company confirmed the appointment.

The resignation comes at a difficult time for SIA's members, as the coronavirus crisis has resulted in the evaporation of exports to China, a top destination for Australian seafood, as well as a collapse of prices in the domestic market. Lovell had helped lead negotiations with the federal and various state governments to get help for industry members. Earlier this month, Australia's government approved an AUD 110 million (USD 67 million, EUR 61 million) aid package focused on keeping the industry afloat and helping it to revive its exports.

Author:Cliff White / SeafoodSource| Read the full article here
---
Other Media | FishFocus: Scottish fleet Successfully completes annual blue Whiting fishery

UNITED KINGDOM
Thursday, April 09, 2020


Scottish fleet successfully completes annual blue whiting fishery. The Scottish fleet has successfully completed its annual blue whiting fishery in the North Atlantic to the West of Ireland and Scotland.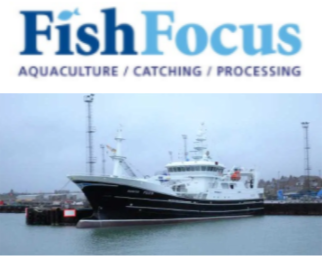 About a quarter of the Scots pelagic fleet engages in the fishery each year, with catches landed into Killybegs in Donegal, and Peterhead. Some of the Peterhead landings were destined for the human consumption market in West Africa.

For Scottish mackerel and herring fishermen, blue whiting forms an important annual eight week fishery that generally starts in February. For those factories that process blue whiting, it fills-in what would otherwise be a quiet period when there is no mackerel and herring fishing going on.

Blue whiting is technically difficult fishery to operate in, and skippers need to exhibit great skill and perseverance when fishing.

Source: FishFocus | Read the full article here
---
Other Media | The Fish Site: Visionary fish vet helps Faroes stamp out Covid-19

FAROE ISLANDS
Thursday, April 09, 2020


A veterinary scientist in the Faroe Islands has been credited with helping to halt the spread of Covid-19 in the archipelago by adapting tests previously used to detect infectious salmon anaemia (ISA).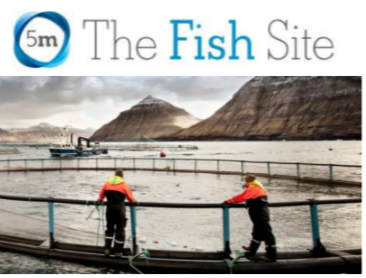 The archipelago has had no reported deaths from the virus and this has, in part, been attributed to the work of Debes Christiansen, the head of department at the National Reference Laboratory for Fish and Animal Diseases, who adapted his lab to undertake tests for coronavirus back in January.

Since then, the islands have managed to test almost 10 percent of the 61,000 residents. And, by quarantining all those who had been in contact with those who tested positive, the spread of the virus has been halted.

Christiansen's story has now been celebrated in the mainstream media around the world and he told the Guardian that adapting the ISA test for humans was fairly straightforward.

Source: The Fish Site | Read the complete article here
---
Other Media | FishFarmer: Cooke brings Invergordon feed facility back into production

CANADA
Thursday, April 09, 2020


PRODUCTION at the former Skretting feed plant in Invergordon has been restarted under its new owners, Cooke Aquaculture.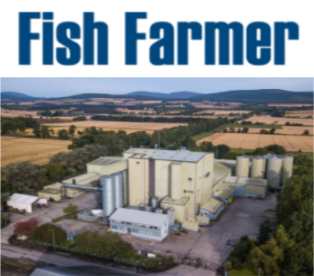 The Canadian company acquired the site on the Inverbreakie Industrial Estate in September 2019 following its closure in April last year.

Through its subsidiary, Northeast Nutrition Scotland, Cooke has worked closely with former employees to resume operations at the mill.

The company revealed that production of fish feed restarted in January, with the first batch rolling off the production lines and delivered within four months of it acquiring the plant.
Northeast Nutrition Scotland has re-hired 22 people, most of whom were made redundant when the mill closed last year. In all, around 100 jobs were lost, and more staff are expected to be taken on as production steps up.

Author: Jenny Hjul / Fish Farmer | Read the complete article here
---
Other Media | FiskerForum: Drive to mantein seafood production and exports

NORWAY
Thursday, April 09, 2020


In the face of the ongoing Covid-19 pandemic, Norwegian wild fisheries and aquaculture are both considered of key importance. According to the Norwegian Seafood Council, government, industry and the transport sector are working to maintain the production and supply of seafood from Norway.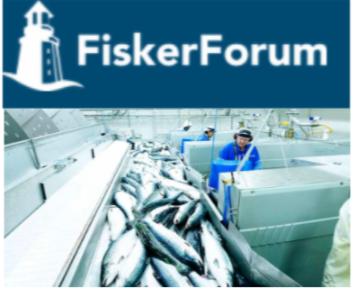 'We have seen a real drive to keep Norwegian seafood production and exports going amid the Corona pandemic. Producers and their customers all over the world are finding solutions and overcoming hurdles to deliver nutritious and top-quality seafood, despite the crisis. So far, production levels and catches are at a relatively normal level,' said Seafood Council CEO Renate Larsen.

Many markets are reporting increased demand for processed and pre-packed seafood, as well as products with longer sell-by dates, such as clipfish and frozen fish. But the logistics are challenging and efforts are being made to maintain all shipments and cargo activities to ensure a steady supply of Norwegian seafood.

Currently the main challenges are related to the closure of the restaurant segment globally, while there is still considerable uncertainty related to future demand and logistics. There is a noticeable tendency towards a gradual normalisation in Asian countries such as China and South Korea.

Author: Quentin Bates / FiskerForum | Read the complete article here
---
Other Media | The Narwhal: Fisheries and Oceans Canada pulls at-sea observers from fishing boats due to coronavirus pandemic

CANADA
Thursday, April 09, 2020


Fishermen rely on observers to keep the industry honest. Now they're worried about maintaining a level playing field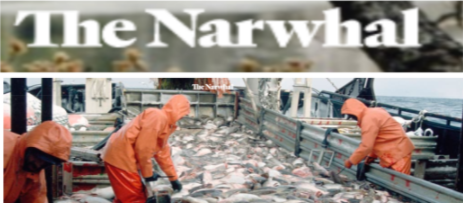 The Canadian government has removed observers from all fishing vessels for at least 45 days due to COVID-19.

Fisheries and Oceans Canada's at-sea observer program monitors what is caught and what is discarded by ships engaged in many major fisheries. The observers are stationed aboard fishing vessels and report what they see to the government.

The new order came into effect on April 2.

Fishermen say they were not consulted or informed ahead of the announcement.

Author: Jimmy Thomson / The Narwhal | Read the complete article here
---
Other Media | La Voz de Galicia: Brussels makes reservations to cover the cessation of activity of shellfish workers on foot

EUROPEAN UNION
Thursday, April 09, 2020


Spanish MEPs demand that the group not be left out of aid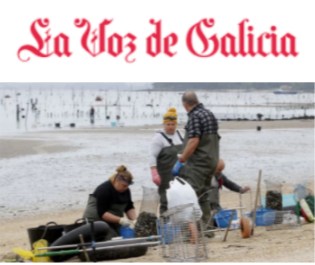 The European Parliament's Fisheries Committee yesterday analyzed the aid package proposed last week by the European Commission to mitigate the effects of the coronavirus in the fisheries and aquaculture sector. After a two-hour debate with the commissioner of the branch, Virginijus Sinkevicius, through a videoconference riddled with continuous technical problems, the need to modify some of the points in order to support the Executive's approach was evident.
The Spanish MEPs insisted again on the importance of opening these grants to shellfish, but the Commissioner for the Environment, Oceans and Fisheries hides that shellfish are not victims "of a mandatory social distancing of safety and that they do not have great costs infrastructure »to exclude the sector from temporary cessation and loss of income aid.
Author: I. S. Artero, E. Abuin / La Voz de Galicia | Read the full article here
---
Other Media | aqua.cl: AKVA manages to recertify its quality management system

CHILE
Thursday, April 09, 2020


It guarantees the management by processes -strategic, operational and support- of the entire company.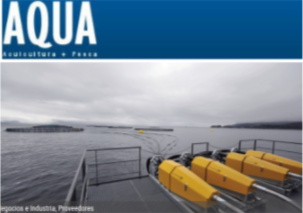 This Wednesday, April 8, AKVA group Chile reported that it has recertified the ISO 9001: 2015 standard, which was carried out by the external international certifier DNV GL - Business Assurance. This considers the development, production and sale of technologies for the aquaculture industry, which includes feeding pontoons, metal and plastic cages, fish and wolf nets, feeding and monitoring systems and software, as well as a series of services between which include cleaning of networks in situ, maintenance of technology equipment and cages, and anchoring engineering services, among others. It has a period of three years, with annual surveillance.
Among the main benefits that Quality Management Systems (QMS) bring to the company, the following stand out: process management, documentation of its know-how and the implementation of the cycle of continuous improvement and operational excellence.
Source: aqua.cl | Read the full article here
---