IN BRIEF - New Norwegian fisheries minister named

NORWAY
Saturday, January 25, 2020


NORWAY'S new fisheries minister is Geir Inge Sivertsen, according to reports on Norwegian news channels this morning.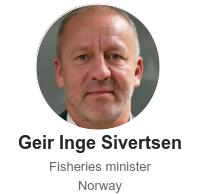 The Conservative politician was Secretary of State in the Ministry of Trade and Industry, and was mayor of Lenvik municipality in Troms from 2011 to 2019.
Prior to becoming mayor, he was CEO of Nor-Team Entrepreneur Business at Finnsnes. The 54-year-old is a graduate engineer at NTNU, reported Finansavisen.
Sivertsen replaces Harald T. Nesvik, who was in the post for 18 months, but had to step aside when his Progressive Party quit the Conservative led coalition government earlier this week.
Source: Fish Farmer Magazine

---
Other media | SeafoodSource: Icicle, Pacifico nab Whole Foods' supplier awards

UNITED STATES
Thursday, February 27, 2020


Pacifico Aquaculture, Icicle Seafoods, and Inverawe Smokehouse were among the seafood suppliers honored by Whole Foods Market in its recent annual Supplier Awards.
Whole Foods honored 32 of its suppliers for "their outstanding achievements in 2019 and ongoing commitments to quality, environmental stewardship, organic integrity, innovation, purpose, and partnership," the Austin, Texas-based retailer said in a press release.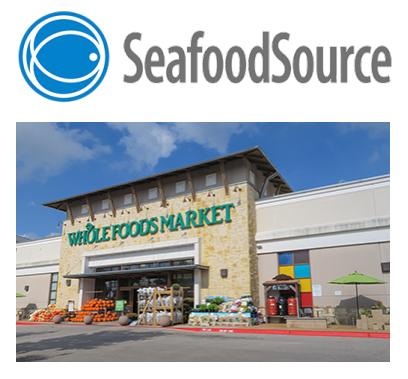 Whole Foods gave Ensanada, Mexico-based Pacifico Aquaculture its National Award – Special Recognition for "always striving to provide a high-quality protein for all consumers to enjoy, while practicing and advancing stewardship of the land and ocean," the retailer said.
Founded to create the world's only true ocean-raised striped bass, Pacifico Aquaculture's fish are grown off the coast of Mexico in the marine sanctuary of Isla Todos Santos, Ensenada, Baja California.
"Over the last three years, the Pacifico Aquaculture team worked diligently to raise fish that adhere to Whole Foods Market's Farm-Raised Seafood Standards. The team also worked hard to improve supply chain efficiency, giving us the opportunity to provide more customers with access to their striped bass through expanded distribution across the country," Whole Foods said.
Meanwhile, Seattle, Washington-based Icicle Seafoods received Whole Foods' "Raising the Bar for Quality" award for the supplier's leadership in improving the quality of sockeye salmon in Bristol Bay.
Icicle introduced refrigerated sea water on vessels, added bruise reduction deck mats, and has icing incentives for fishermen.
Author: Christine Blank/SeafoodSource | Read full article here
---
Other Media - SalmonBusiness : Seafood Expo North America/Seafood Processing North America post coronavirus Boston update

UNITED STATES
Thursday, February 27, 2020


Organisers Diversified Communications along with the Massachusetts Convention Center Authority (MCCA) post additional measures that are being implemented in light of fast-growing virus.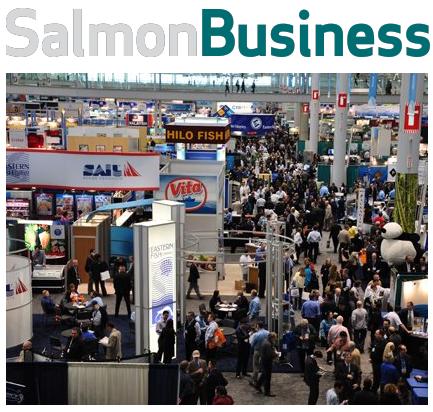 Will it or won't it be cancelled? That's the word on the lips of many fish buyer as the organisers of one of the world's largest seafood shows mull over to what to do in the face of the coronavirus outbreak.
Thousands of exhibitors are due to travel to Boston, Massachusetts, with countless products to be showcased to buyers, suppliers, media and other seafood-industry professionals.
However, the state is holding more than 200 people in Massachusetts who recently returned from China are under quarantine, preparing for a potential outbreak, Public Health Commissioner Monica Bharel told the Boston Herald on Wednesday.
In a post on the official site, Diversified Communications posted that "providing a safe environment where our exhibitors and buyers can meet and conduct business is of the utmost importance to us" and gave "common-sense hygiene precautions"
Author: Owen Evans/SalmonBusiness | Read full article here
---
IN BRIEF - Aquaculture Africa 2020 or 'AFRAQ2020' Registration now open!

EGYPT
Wednesday, February 26, 2020


Aquaculture Africa 2020 or "AFRAQ2020" will be held in Alexandria City, Egypt on 28th November to 1st December 2020. The conference will be hosted at the famous Bibliotheca Alexandrina, one of the most fascinating touristic and cultural attractions in the world.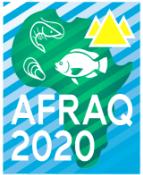 The conference offers a great opportunity for aquaculture researchers, practitioners, decision makers and other stakeholders to meet, network and discuss all aspects of aquaculture in Africa.
Exhibitors from all over the globe are expected to exhibit their products and services at the organized Exhibition Center. Special excursionary tours to nearby fish farms, fish markets, research centres and other places of interest will be arranged. Post-conference visits to some of the most famous touristic attractions in Egypt will also be arranged.
The thematic plenary and technical parallel sessions will comprise of oral and poster presentations. AFRAQ2020 will also feature industry forums, student sessions and activities, satellite workshops (and training sessions) and various meetings/forums. Look out for some key sessions including; Aquatic Animal Health, Africa Aquaculture Investment, Aquaculture Genetics, Climate Change, Innovative Aquaculture Systems and Practices to mention a few.
The Conference will be hosted by the Ministry of Agriculture and Land Reclamation's General Authority for Fish Resources (GAFRD), Egypt and its partners: Central Laboratory for Aquaculture Research (CLAR), Egyptian Aquaculture Society and WorldFish.
Aller Aqua is AFRAQ2020 Gold Sponsor. AquaGroup (Egypt) is Silver Sponsor and Grand Fish Feed (Egypt) is Break Sponsor. More Session Sponsors are being invited.
Be sure to block the dates and REGISTER EARLY to qualify for early-bird discounts!

---
IN BRIEF - Coronavirus fears force cancellation of Aquafeed Horizons conference

UNITED STATES
Wednesday, February 26, 2020


(Kailua, Hawaii)– Organizers of Aquafeed Horizons 2020 conference, the specialized conference for aquaculture feed professionals due to take place March 24, 2020 in Bangkok, have  cancelled the meeting.

"This was a very difficult decision, and we waited as long as we could in the hope that the coronavirus epidemic would slow, but unfortunately we are not seeing that", Suzi Dominy, publisher of Aquafeed.com said. 
"We are sorry to disappoint our delegates but their safety and wellbeing, as well as that of our presenters and staff has to come first. It would have been irresponsible to go ahead with an international meeting in this region; we really didn't have a choice."
The 13th Aquafeed Horizons 2020 was slated to take place at BITEC, Bangkok, Thailand, March 24, 2020, as part of the combined Victam Asia grain and feed expo / VIV Health & Nutrition Asia Trade Fair and Forum.
---
Other Media - Fishery.ru: Veterinarians of the Murmansk region control the epizootic situation in fish farms

RUSSIAN FEDERATION
Wednesday, February 26, 2020


In February, a planned veterinary-sanitary and epizootic examination of the Verkhnetulomsk fish hatchery was conducted, which contains producers of rainbow trout, a repair herd, incubation of eggs and the cultivation of planting material - juvenile trout.
Every year, trout fry from here are bought by aquaculture enterprises of the Murmansk, Arkhangelsk region, the Republic of Karelia for subsequent cultivation under conditions of commodity cage farms, and in many respects the quality of planting material determines the entire process of subsequent fish cultivation.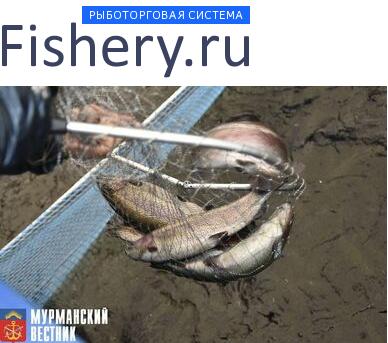 The veterinary and sanitary state of the plant complies with all standards, preventive measures are carried out in full and on time, incubation of eggs is carried out without deviations, in accordance with biotechnical standards. Fish of all ages contained in the plant showed no signs of infectious and invasive diseases.
A planned veterinary-sanitary, epizootic and ichthyopathological examination of marine cage farms for growing Atlantic salmon in the Pechenga Bay of the Barents Sea (Liinakhamari village) was also carried out. The smolt of Atlantic salmon was imported to farms in the spring and summer of 2019 and, after a set of laboratory diagnostic studies and quarantine measures, is grown on farms to marketable sizes. The veterinary and sanitary condition of marine cage complexes and the coastal territory of the economy is satisfactory.
Source: fishery.ru | Read full article here
---
IN BRIEF - Kawana allocated N$2,5 billion 'illegal' fishing quotas

NAMIBIA
Wednesday, February 26, 2020


Acting fisheries minister Albert Kawana's decision to allocate fishing quotas worth around N$2,5 billion to 50 companies this year could be illegal.
This is according to industry insiders and government officials.
At the heart of this latest controversy are allegations that 50 companies that received quotas were not supposed to get the empowerment initiative since their time is up.
"The risk here is that this abuse of law may be used by politicians to perpetuate entitlement of existing right holders, locking out new Namibians from owning rights," a source said.
Kawana was appointed as acting minister in November 2019, replacing former fisheries minister Bernhard Esau, who was overseeing a process for the new allocation of fishing rights.
Esau resigned after being exposed over his alleged role in a large-scale corruption scandal.
The government introduced the fishing rights and quota system to "empower" Namibians by giving them licences to harvest fish from the Atlantic Ocean every year, but the scheme continues to be abused by some people.
A company needs to be a rights holder to stand a chance of receiving fishing quotas which are awarded every year.
Author: Shinovene Immanuel/The Namibian | Read full story here
---
Other Media - FishFarmingExpert: Scottish Sea Farms' earnings plunge in Q4 in wake of gill health issues

UNITED KINGDOM
Tuesday, February 25, 2020


Scottish Sea Farms' operating profit in the last quarter of 2019 fell by more than two thirds compared to the same period in 2018, co-owner Lerøy said in its Q4 2019 report today.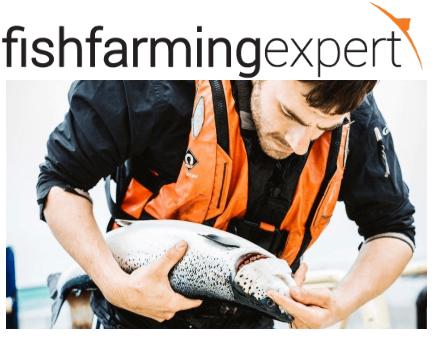 EBIT dropped from NOK 158 million in Q4 2018 to NOK 49m (£4.035m) on revenue of NOK 392m (Q4 2018: 512m).
Scottish Sea Farms harvested 5,317 gutted weight tonnes of salmon in Q4 2019, (6,651 gwt) and EBIT/kg was NOK 9.3 (NOK 23.7).
Gill disease
According to Lerøy, which jointly owns SSF with fellow Norwegian salmon farmer SalMar, SSF's harvest volume and ex-cage costs in the quarter were impacted by challenges earlier in the year in Shetland and the mainland.
SSF has previously reported that it encountered problems with gill disease in the second half of 2019 which forced it to cut its harvest guidance by 3,000 tonnes.
Author: Gareth Moore/FishFarmingExpert | Read full article here
---
Other Media - The Fish Site : US firm plans land-based coho roll-out

UNITED STATES
Tuesday, February 25, 2020


A land-based coho salmon farming venture in New York state has plans to roll out production across 10 sites in the US.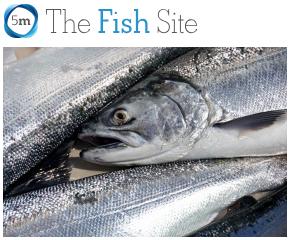 Finger Lakes Fish currently operates from a 43,000-square-foot facility in Auburn, but this is the first of a dozen the company plans to open across the US.
Founded by Ed Heslop, the company raises coho salmon (Oncorhynchus kisutch) and sells them to high-end restaurants and grocers under the LocalCoho brand name.
According to The Citizen, there are currently 100,000 coho inside the facilty, which at capacity will have nine raceways, capable of producing 2,000 fish a week – the equivalent of 450 tons (408 tonnes) a year.
Gibson told The Citizen that the facility should be finished within six months and employ at least 10 people.
Source: The Fish Site | Read full story here
---
Other Media - SalmonBusiness : Lower sales volume dampens the mood at Austevoll

NORWAY
Tuesday, February 25, 2020


Decline in earnings in the last quarter of 2019.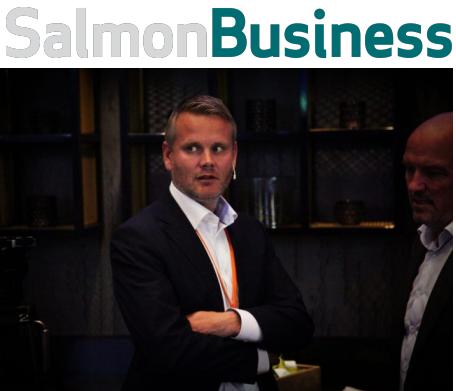 Lerøy owner Austevoll Seafood received an EBIT before value adjustment of biological assets in the quarter of EUR 65.2 million. There was a significant decline from the corresponding quarter in 2018 when operating profit was EUR 95.5 million.
The group had operating revenues of EUR 584 million in the quarter, compared to EUR 568 million in the fourth quarter of 2018.
"Lower harvest volumes for Atlantic salmon and trout, as well as a significant reduction in catch volume in Peru, are the main causes of lower earnings compared to the same period last year," Austevoll Seafood said in a stock exchange announcement on Tuesday morning.
Author: Aslak Berge/salmonbusiness.com | Read full story here
---
Other Media - Visserij Nieuws : Danny Nelis takes over BRU 2

NETHERLANDS
Tuesday, February 25, 2020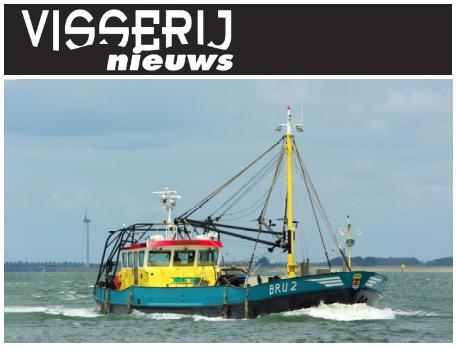 YERSEKE - Oyster grower Danny Nelis from Yerseke is in far-reaching negotiations about the takeover of the mussel cutter BRU 2 'Scheldestroom'.
The Bruse mussel cutter (ex-YE 80) came on sale after Triton had taken over the entire breeding company from De Koning Mosselkweek BV. Triton then launched the former ZZ 10 under the registration number YE 86. This transaction also includes 65 hectares of oyster plots on the Oosterschelde.
Nelis wants to get rid of his current YE 37.
Source: Visserij Nieuws
---