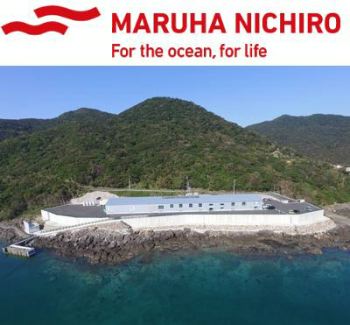 Maruha Nichiro Aquaculture Technology Development Center
Maruha Nichiro takes a further step in the cultivation and fattening of bluefin tuna

(JAPAN, 4/1/2021)
Maruha Nichiro Co., Ltd. has established the Fisheries Research and Education Agency (Location: Kanagawa) regarding the development of basic and applied technologies to improve the farming of fully farmed species such as bluefin tuna. Masanori Miyahara, is the President of the City of Yokohama, Kanagawa Prefecture (hereinafter "the Organization") representing the National Fisheries Research and Education Agency of the National Research and Development Corporation. To this end, a basic agreement was reached with the Organization last Monday.

The purpose of this agreement promotes cooperation between the Organization and Maruha Nichiro, and strengthens and sustains the bluefin tuna aquaculture constitution using artificial seedlings by demonstrating comprehensive strength through the utilization of mutual research and development capabilities, facilities / teams and human resources. The purpose is to develop aquaculture technology that contributes to development.

Maruha Nichiro Aquaculture Technology Development Center is located in Minamisatsuma City, Kagoshima Prefecture

Details of the collaboration The Organization and Maruha Nichiro will conduct the necessary joint research making the best use of their mutual R&D capabilities, human resources and sharing system, and will promote the following collaborative cooperation.
Development of breeding technology and training of parental fish for totally farmed bluefin tuna for the improvement of reproduction.
Creation of progeny lines from the first generation of mating and technological development for practical use.
Other matters that the Organization and Maruha Nichiro deem necessary to achieve the purpose of this agreement.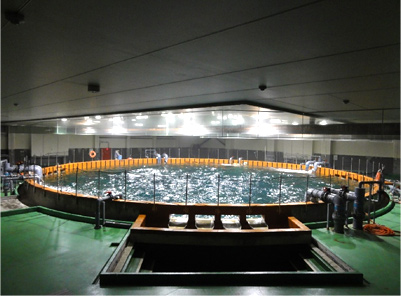 At the Nagasaki and Amami Oshima research sites, Maruha Nichiro is conducting basic development research on fully farmed bluefin tuna using the only terrestrial bluefin tuna parental fish tank in Japan and a vast outdoor farming facility. In particular, they are leading research in the field of bluefin tuna farming in Japan, such as the development of technology for egg collection by controlling the artificial environment and elucidating the information of the whole genome.

Maruha Nichiro was the first private company to be successful in producing fully farmed bluefin tuna in 2010 and began large-scale commercial shipments in 2015. In addition, with the aim of improving the productivity of bluefin tuna, including horse mackerel and amberjack , in aquaculture, Maruha Nichiro established the Aquaculture Technology Development Center Co., Ltd. in 2020, and they are working to breed farmed fish and improve roe production technology.

Source: Maruha Nichiro (translated from original in japanese)
editorial@seafood.media
www.seafood.media
Information of the company:
Address:
1-2 1-chome, Otemachi, Chiyoda-ku
City:
Tokyo
State/ZIP:
(100-8608)
Country:
Japan
Phone:
+81 3 3216 0821
Fax:
+81 3 3216 0342
E-Mail:
info@maruha-nichiro.co.jp
More about:
Approval / Accreditation / Certified / Oversight by...