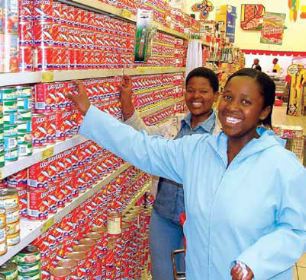 Oceana Group Ltd. Lucky Star canned fish. (Photo: Oceana)
Oceana expects higher earnings thanks to canned fish, horse mackerel and hake

(SOUTH AFRICA, 4/12/2018)
Oceana Group Limited expects its operating profit before associate and joint venture income and fair value adjustments to increase between 5 per cent and 12 per cent in the six-month period ended March 31, compared to the same period of 2017.
The Group attributes this growth largely to improvements in the canned fish and the horse mackerel and hake segments, which were offset by a decline in US fishmeal and fish oil earnings.
In this regard, it explains the solid performance of the canned fish segment was driven by increased sales volumes and improved margins owing to lower raw material and logistics costs while horse mackerel and hake earnings were benefitted from increased volumes due to improved vessel utilisation and good catch rates.
On the other hand, Daybrook Fisheries operating results were adversely affected by the lag effect of lower pricing contracted during the last part of 2017 and lower fish oil sales volumes due to a reduced oil yield in the 2017 fishing season.
The Group expects basic earnings per share (EPS and HEPS) for the six months ended March 31 2018 compared to the same period last year to increase between 55 per cent and 65 per cent year on year. The increase is largely attributable to the release of USD 13 million deferred taxation in Daybrook following the reduction in the federal corporate tax rate in the US from 35 per cent to 21 per cent.


editorial@seafood.media
www.seafood.media
Information of the company:
Address:
16th Floor, Metropolitan Centre, 7 Coen Steytler Avenue
City:
Cape Town
State/ZIP:
(8001)
Country:
South Africa
Phone:
+27 21 410 1400
Fax:
+27 21 415 8601
E-Mail:
info@oceana.co.za
More about: