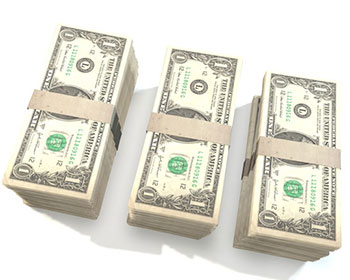 The Japanese corporation agreed to pay USD 88 million after admitting having bribed Indonesian officials. (Photo Credit: Виталий Смолыгин)
Marubeni agrees to pay huge fine for bribery

(UNITED STATES, 3/21/2014)
Japanese trading company Marubeni Corp agreed to pay USD 88 million for having bribed Indonesia officials for power project.
The US Justice Department reported that the firm has pleaded guilty to eight criminal charges in federal court in Connecticut, consisting of violations of the Foreign Corrupt Practices Act, which prohibits businesses for paying off government officials, Reuters informed.
"The company refused to play by the rules, then refused to cooperate with the government's investigation," said Acting Assistant Attorney General Mythili Raman of the Justice Department's Criminal Division. "Now Marubeni faces the consequences for its crooked business practices in Indonesia."
The agency also remarked that the Chiyoda-Ku, Japan-based commodity-trading firm has agreed to implement an enhanced global anti-corruption compliance programme and to cooperate with the Justice Department's investigation.
The Justice Department said in a statement that Marubeni and its employees had bribed officials in Indonesia, including high-ranking members of Parliament and state-controlled electricity company Perusahaan Listrik Negara, to win a USD 118 million contract to provide power services for citizens of Indonesia.
The contract, known as the Tarahan project, was part of a joint venture with its partner, French power equipment maker Alstom SA. Two Alstom executives of the US arm of Alstom in Connecticut have so far pleaded guilty to conspiracy to violate bribery laws in connection with the project.
An FBI official investigating the case stated that the companies that wish to do business in the United States or with US companies must adhere to US law, and that means "bribery is unacceptable."
Marubeni stressed today's resolution, which requires approval by a federal judge, shouldn't have a material effect on the business forecast for the year that ends in March it announced last month. The company is scheduled to be sentenced on 15 May at federal court in Connecticut.
Marubeni Corp. is a firm with headquarters in Japan specialising in trade with 12 business sectors, including power and infrastructure, the production of equipment for ships, plants and industries, as well as the production and sale of processed food, among others.
Photo Credit: Виталий Смолыгин
editorial@seafood.media
www.seafood.media
Information of the company:
Address:
1-4-2 Otemachi Chiyoda-ku,
City:
Tokyo
State/ZIP:
(100-8088)
Country:
Japan
Phone:
+81 3-3282-4782
More about: