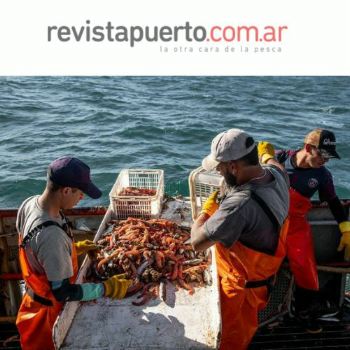 Shrimp fishing (Photo: courtesy of Revista Puerto)
The data that defined the end of the shrimp season

ARGENTINA
Sunday, September 25, 2022, 08:00 (GMT + 9)
The Federal Fisheries Council reported the figures provided by INIDEP that defined the total closure of the fishery as of September 30. Drop in yields, presence of juveniles and bycatch values ​​close to 50%.
The
Federal Fisheries Council
issued the minutes in which, among other issues, it reports the catch data of the shrimp fleet that led to the decision
to prohibit fishing dispatches from September 21 and the end of the season in national waters from September 30.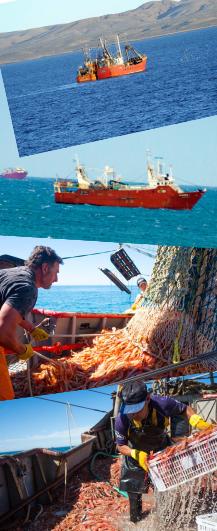 The information reported by INIDEP for the period from August 22 to September 10 showed that the average yields in the sub-areas authorized for fishing decreased, barely exceeding one thousand kilos per hour.
A figure notably lower than that observed at the beginning of the season and even a month ago, when extraordinary values ​​of more than 38 thousand kilos per hour were reached.
In this last period in Subarea 5, which presented better yields, an average of 4,460 kilos per hour was observed. The size of the captured specimens was 94.6% of commercial categories. But in others, such as Subarea 7, high percentages of juvenile shrimp and hake were observed, which led to the suspension of activities.
During the period from September 11 to 14, the subareas that presented the best yields were 12, 1 and 4, with 1,588, 1,208 and 1,123 kilos per hour, respectively. Yields remained at that level, but bycatch began to be well above the allowed limit, and subarea 12 had to be closed. Subarea 15 and 8 were also closed, where values ​​of 43% bycatch were recorded.
These catch values, the increase in the hake bycatch when its reproductive process begins defined the decision to prohibit the release of shrimp boats from yesterday and the definitive closure of the 2022 season in national waters as of 7 a.m. on Friday 30 of September.
It is likely that there will be very few boats left on the high seas in the last week of the season, given that the only ones that would be in a position to fish would be the freezers, which, if the opposition of integrated companies such as Moscuzza and Solimeno had not mediated, would have decided the closing for September 1.
Source: Revista Puerto
Edited by Malena Nahum
Related news: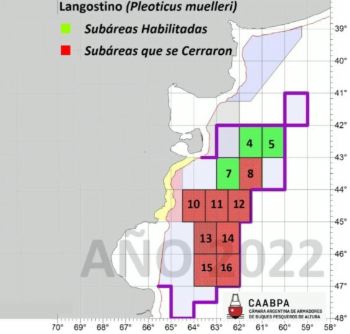 editorial@seafood.media
www.seafood.media