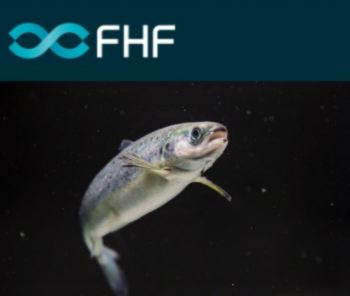 Photo courtesy from FHF
Important knowledge on the way to combating nephrocalcinosis

NORWAY
Friday, September 23, 2022, 07:00 (GMT + 9)
Nephrocalcinosis is a serious welfare challenge in the early life phase of farmed salmon, which can have dramatic consequences for the fish's health and survival.
In this mapping survey, Aqua Kompetance has collected information in order to further develop simple and quick recommendations that the farming industry can use to improve the quality of hatchery fish. The project wants to contribute to reducing the development of nephrocalcinosis in farmed salmon and thereby increase fish welfare in the hatchery industry. This will also have positive financial consequences for the producers.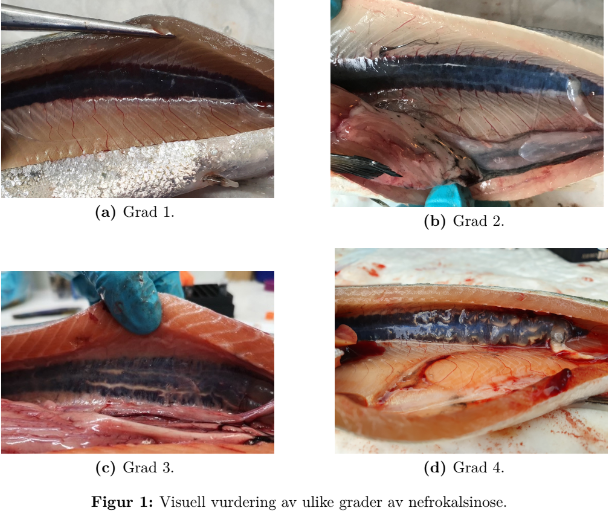 In this project, it has been shown that although it is possible to identify severe degrees of nephrocalcinosis macroscopically, one should use histology to assess the condition for a more precise diagnosis. The use of X-rays was tested in a pilot study, and offers interesting possibilities for assessing nephrocalcinosis without having to kill the fish.
Differences in feed composition used in the various facilities in the mapping study were not correlated with the differences in the proportion of fish with nephrocalcinosis. This may mean that the disease is not directly related to the feed composition. The results also showed no correlation between CO₂ concentrations in water and the development of nephrocalcinosis.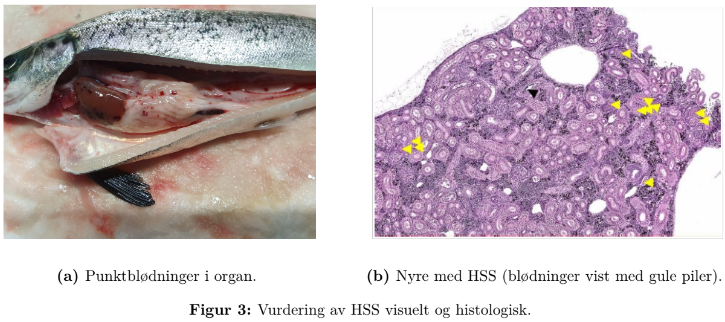 A higher proportion of fish with nephrocalcinosis was found in hatcheries that used seawater addition in their operating water. An experiment was carried out at a hatchery, where the development of nephrocalcinosis was followed in parallel with water quality before and during the addition of seawater. A clear increase in the proportion of fish with nephrocalcinosis supported the observations in the mapping study, which suggested that seawater may be one of the risk factors for the development of nephrocalcinosis.
​FHF's assessment is that the project has made an important contribution to the understanding of nephrocalcinosis in the Norwegian salmon industry, through mapping of prevalence in Norwegian facilities, physiological characterization of the condition and forecasts of severity, as well as uncovering risk factors and causal relationships.
This is key knowledge so that hatchery producers can take measures for monitoring and control.