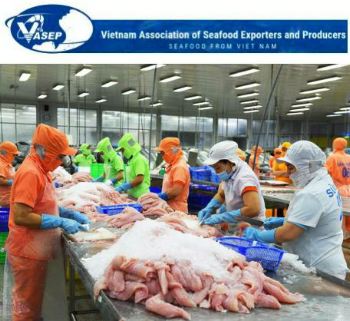 Vietnam pangasius exports to the EU recover and prosper in the first hafl of 2022
Vietnam pangasius exports to the EU – an optimistic forecast for the whole 2022

VIET NAM
Monday, August 15, 2022, 01:40 (GMT + 9)
VASEP, the Vietnam Association of Seafood Exporters and Producers, reports that by mid-July 2022, Vietnam pangasius exports to the EU market reached nearly 122 million USD, an increase of 91% compared to the same period in 2021 and surpassed pangasius turnover in 2021 to this market ($106 million). This is a good sign for the pangasius industry after a long period of continuous decline in exports to the EU from 2010 onwards.

The EU used to be the largest pangasius import market of Vietnam with peak sales of 511 million USD in 2010, accounting for 36% of Vietnam's pangasius exports. Vietnamese pangasius also accounted for 22% of white fish's market share imported into the EU at that time. Pangasius is actually considered a competitor to some of the other common white fish species in Europe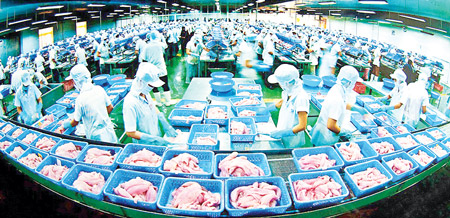 Since pangasius was added on the WWF's red list in 2010, along with a smear media campaign in some European countries with articles and television programs that reflect falsely and negatively about the fish farming, Vietnam pangasius exports to this market dropped unprecedentedly. By 2021, pangasius exports to the EU reached just over 106 million USD, accounting for 7% of Vietnam's total pangasius exports. In the EU whitefish import market, Vietnamese pangasius only accounted for 1.6% of the market share.

In 2020, the Vietnam - EU Free Trade Agreement (EVFTA) took effect from August 1, bringing a great opportunity for seafood exports to this market, including pangasius. Accordingly, pangasius products will receive tax reduction according to a 3-year roadmap. Particularly, the tax reduction route for smoked pangasius will be 7 years from the date of entry into force of the Agreement. Unfortunately, because of the Covid 19 pandemic, the advantage of tariffs did not promote an increase in pangasius exports to the EU in the 2nd period from 2020 to 2021. Social distancing and lockdown caused the food service segment - the largest consumption channel of pangasius fillet in Europe to be closed. The broken supply chain due to logistics stagnation, lack of shipping containers and sea freight 4-10 times higher than before the pandemic is a disadvantage for the pangasius industry because the price cannot compensate for the high cost.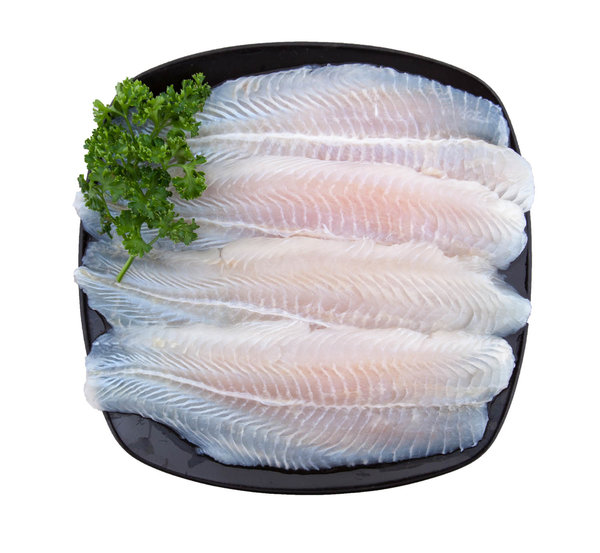 In 2022, the demand of the markets exploded after 2 years of suppression, domestic production was not enough to meet. Especially in the context of the Russia-Ukraine conflict, which has led to a series of sanctions by countries against Russia's economy and trade. Since the Russian-Ukrainian war, the EU has issued 7 sanctions for Russian economic and trade, including a ban on Russian seafood imports, while Russia is the largest supplier of white fish to this market.

Direct imports from Russia account for 17% of the EU's cod, 19% of Alaska pollock and 19% of the country's haddock supply. Imports of Russian caught fish that have been reprocessed in China account for more than 11% of all cod, 3% of haddock and 37% of the EU's Alaska pollock supply.

Lack of raw white fish supply along with the record inflation in the EU create a great opportunity for Vietnam pangasius exporters. The EVFTA preferential tariff will promote more advantages for Vietnamese pangasius to the EU in 2022.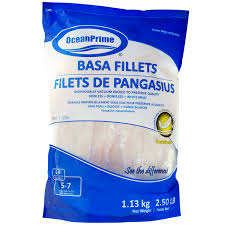 As of mid-July 2022, all markets in the EU have strongly increased imports of Vietnamese pangasius, the lowest growth rate is 25%, the highest increase is nearly 6 times over the same period last year. The top 5 largest markets in the bloc include the Netherlands, which increased by 72% and accounted for 30% of pangasius exports to the EU, Germany increased by 107%, accounting for 12%, Spain increased by 75% and accounted for nearly 10%, Belgium increased by 92% and accounted for 9.7% and Italy increased by 90% and accounted for nearly 8% of the share.

More than 93% of pangasius export value to the EU is frozen pangasius fillets (HS code 0304) with a value of 113.5 million USD, an increase of 94% over the same period. Frozen pangasius products (HS code 0303) account for about 4.4%, the rest is processed pangasius, accounting for 1.6%.

With market opportunities and advantages from the EVFTA, it is forecasted that pangasius exports to the EU in the second half of the year will continue to grow strongly and in the whole year 2022 will bring about 200 million USD in foreign currency, an increase of 90% compared to 2021.

Author MsTa Ha /Compiled by Thuy Linh / VASEP

editorial@seafood.media
www.seafood.media