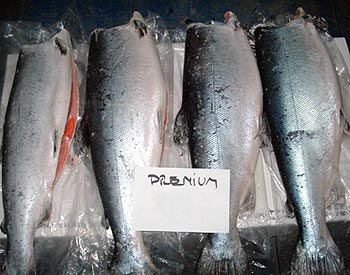 Photo: Stockfile
Until July, imports of frozen Coho salmon from Chile increased significantly

SOUTH KOREA
Monday, August 15, 2022, 01:40 (GMT + 9)
By July 2021, only 40 tons were imported, but in 2022, 3,511 tons were imported, an increase of around 8,678%.

As the volume increased, the import price also increased, going from USD 5.30/kg to USD 7.04/kg, showing an increase of 32.8%.

In the case of giant squid, a representative species of imported fish in Chile, the amount of imports is decreasing.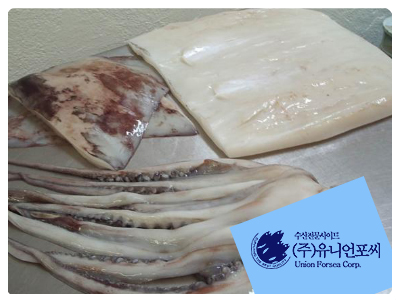 In the case of giant squid, which ranked first in import volume, 2,193 tons entered this year, 58% less than the 5,188 tons of the previous year, and the import volume ranking also fell from 1st to 2nd.

Frozen jumbo squid wings, the third largest import, received 2,063 tonnes, a 12% decrease from the previous year.

Frozen Atlantic salmon, the fourth largest import, entered 1,024 tonnes, a 42% increase from 723 tonnes in the same period last year.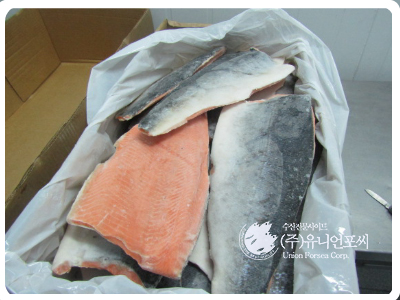 Frozen cooked mussel meat imports increased by 39% and frozen skate imports by 13%.

For July 2022, the amount of seafood imported from Chile was USD 10.92 million, an increase of 141% compared to USD 4.53 million in 2021.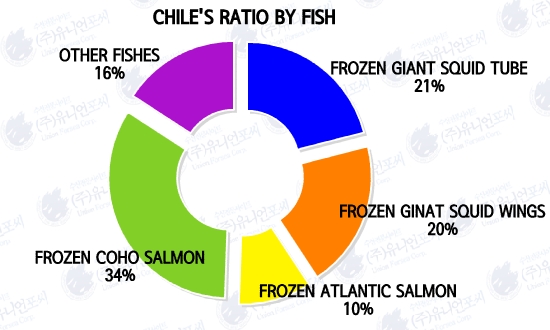 The average import price is USD 4.71/kg, which represents an increase of 57% compared to USD 2.03/kg in 2021, which is analyzed due to the increase in imports of Coho salmon and Salmon of the Atlantic, which have high import prices.

At the end of July 2022, imports from all countries totaled 724,699 tons, which represents 1% of the total imported from Chile.

Source: Union Forsea Corp. 작성일

editorial@seafood.media
www.seafood.media