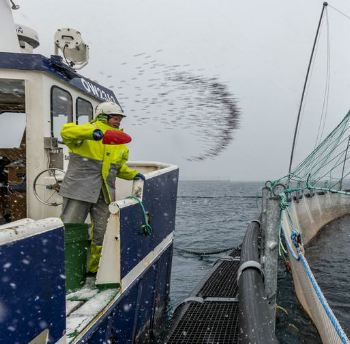 Due to the embargo established by the Faroe against Russia, the company Bakkafrost stopped its sales to that country.Photo: courtesy Bakkafrost
Salmon imports fell 6 times and attempts are being made to support local production

RUSSIAN FEDERATION
Wednesday, July 06, 2022, 07:00 (GMT + 9)
Imports of farmed salmonids, mainly salmon and trout, in May fell almost 6 times in annual terms from 5 thousand to 858 tons, according to agrotrend.ru.
This was due to a complete reduction in supplies from the Faroe Islands and a marked reduction in supplies from Chile. As a result, restaurants also reduced purchases of salmon and trout.

This year, fish imports may decrease by 28-35% compared to last year, the Russian Pollock Association expects, writes RBC. It is not yet clear how it will be possible to replace Atlantic salmon and tuna.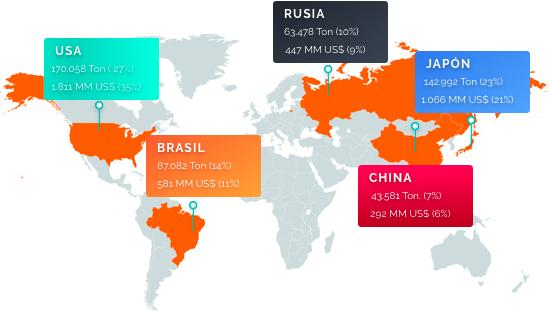 Chilean salmon exports to Russia accounted for approximately 10% of its market
There are more than 10 aquaculture feed manufacturers in Russia

The Federal Fisheries Agency noted that, until recently, foreign suppliers held up to 90% of the Russian feed market.

The Federal Fisheries Agency maintains a list of aquaculture feed producers in Russia, which includes more than 10 companies. This is stated in the department's message. "As part of the program to support national fish farmers in import substitution of specialized fish feeds, the Federal Fisheries Agency has prepared a list of feed manufacturers for valuable fish species (salmon and sturgeon) in various stages of development. production (cultivation) The list includes more than 10 companies", says the report.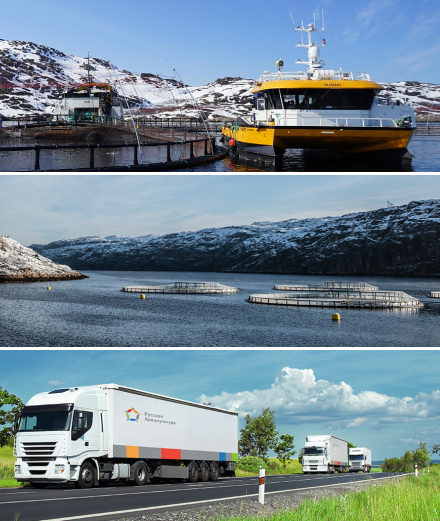 In the context of sanctions restrictions, the Federal Fisheries Agency is working together with domestic fish feed manufacturers to ensure increased production, the introduction of support measures for the construction of new plants and the modernization of existing ones. Problems related to the supply of feed components are being resolved and formulations are being developed and tested.
Russian Aquaculture PJSC is the managing company of the Group and is one of the leaders in the segment of Atlantic salmon and trout production in Russia --->

This common task is aimed at ensuring the stable development of aquaculture, it is designed, among other things, to solve the problem of providing specialized fish feed for those most dependent on imports and at the same time so much in demand in the domestic market of the Atlantic salmon.
Russian aquaculture production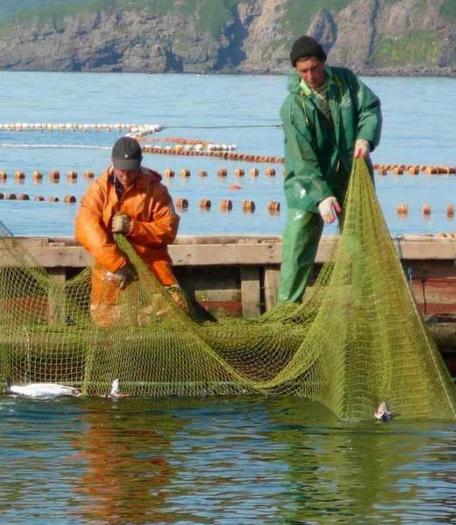 The Federal Fisheries Agency reported that in the first quarter of 2022, the production of commercial aquaculture products in Russia amounted to 157 thousand tons, showing an increase of 4% over the same period in 2021. Salmon ranked first in terms of production: 54.7 thousand tons, increasing the figure for the same period in 2021 by 13%, including farmed salmon at 11.2 thousand tons (plus 22% for 2021), farmed trout at 43, 6 thousand tons ( plus 11% for 2021). At the end of 2021, the volume of commercial aquaculture amounted to 358 thousand tons, of which 136.7 thousand tons are salmon species (salmon, trout).

Source: tass.ru
editorial@seafood.media
www.seafood.media