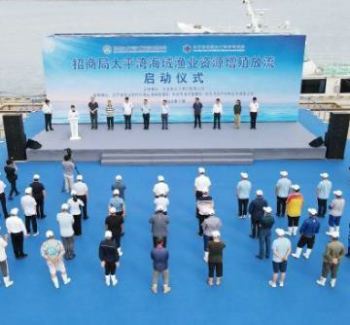 The picture shows the launching ceremony. Photo by Guo Jiaqi
12 million fish and crab fry were put into Taiping Bay

CHINA
Wednesday, July 06, 2022, 07:00 (GMT + 9)
Dalian, The "2022 China Merchants Taiping Bay Port Area Fishery Resource Augmentation and Release Activities" organized and implemented by the Liaoning Provincial Institute of Marine and Fisheries Sciences, was held in Dalian Taiping Bay Port Area on the 4th. Held, 12 million fish and crab fry were "seeded" in Taiping Bay.
Proliferation and release refers to the activities of artificially releasing live aquatic organisms such as seeds and seedlings into the ocean and other public waters. The activity is selected to be carried out during the fishing moratorium, so that the released fry can obtain sufficient growth time and increase the survival rate of the released species.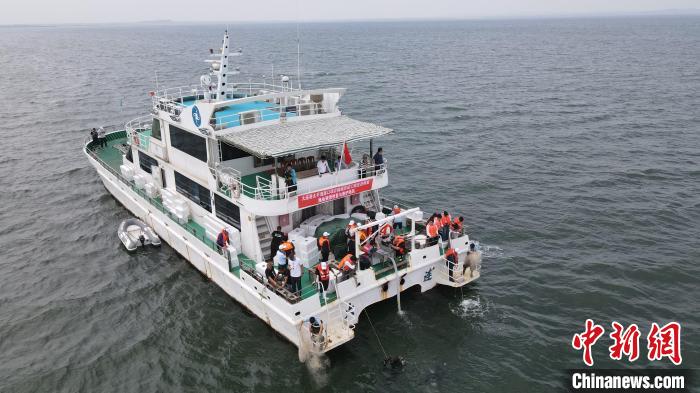 The picture shows the carrier vessel to the release site. Photo by Guo Jiaqi
The theme of this activity is "Conservation of aquatic organisms and building a sustainable blue homeland". The expert team conducted random sampling and counting and specification inspection of the released seedlings on site. After passing the acceptance, the seedlings were transported to the ship. Afterwards, the release vessel sailed to the designated sea area for centralized release.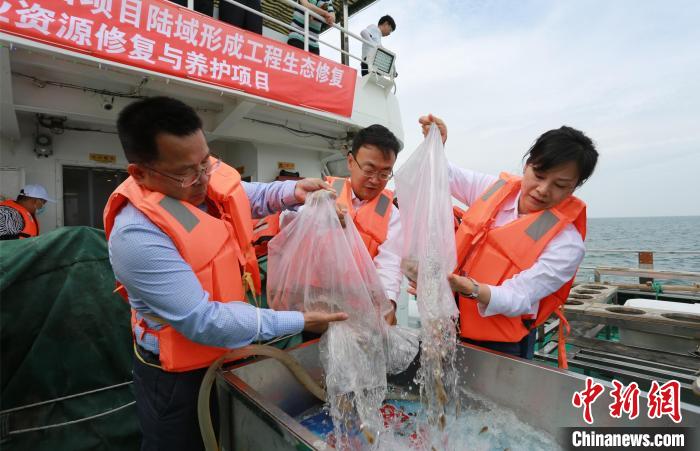 The picture shows the release site. Photo by Guo Jiaqi
This release activity was funded and implemented by the fishery resources restoration and conservation project of China Merchants Taiping Bay Development and Investment Co., Ltd., organized by the Liaoning Academy of Marine and Fisheries Sciences, guided and supervised by the relevant fishery authorities in Dalian City, Liaoning Province, and invested 3.3 million yuan in the proliferation and release activities. For 2 days, a total of 2 million brown flounders and 10 million swimming crabs were released into the Liaodong Bay waters. At the same time, tracking and monitoring of fishery resources and fishery ecological environment were carried out before and after the release activities.
It is reported that in the next five years, Taiping Bay plans to continue to carry out the release of Chinese prawns, three wart crabs, brown-toothed flounder and other fry.
Author/Source: Yang Yi / Chinanews.com
editorial@seafood.media
www.seafood.media