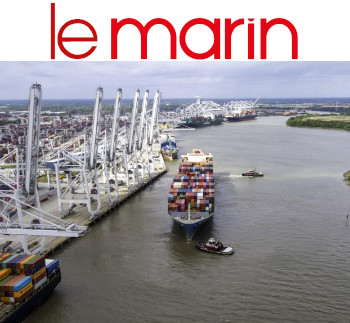 Image: Le Marin / FIS
The traffic of the world's top 30 container ports stagnated in 2022

WORLDWIDE
Friday, March 31, 2023, 07:00 (GMT + 9)
Alphaliner's ranking shows an increase in traffic of less than 1% for the world's top thirty container ports in 2022, with some brilliant students, notably Tanger Med and New York.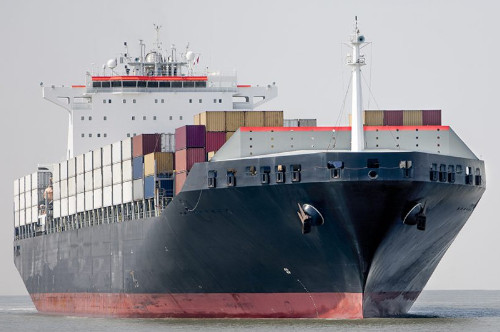 Photo: Alphaliner
Total top 30 traffic reached 454 million TEUs in 2022, with a modest increase driven entirely by Chinese ports – up 4.1% to 222 million TEUs, half of the top 30 for ten ports only – and more modestly those in the Middle East. The increase in 2022 (less than 1%) is significantly lower than that of 2021 (+6.2%), the year of catching up with the covid-19 crisis. Without the Chinese ports, the top 30 (which then became the top 20) would be down 2%.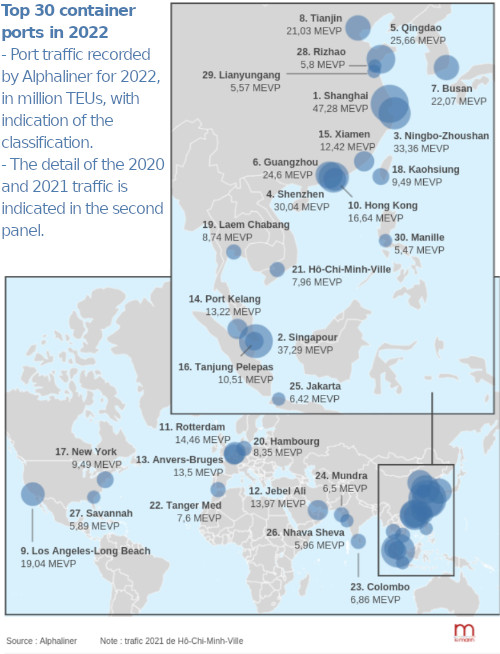 Apart from Tanger Med and Dubai, most ports outside China are down, both in the rest of Asia (Singapore, Busan, Hong Kong, Port Kelang, Tanjung Pelepas, Kaohsiung, Colombo, Jakarta, etc.) and in Europe (Rotterdam, Antwerp-Bruges and Hamburg, all below their pre-Covid 2019 levels).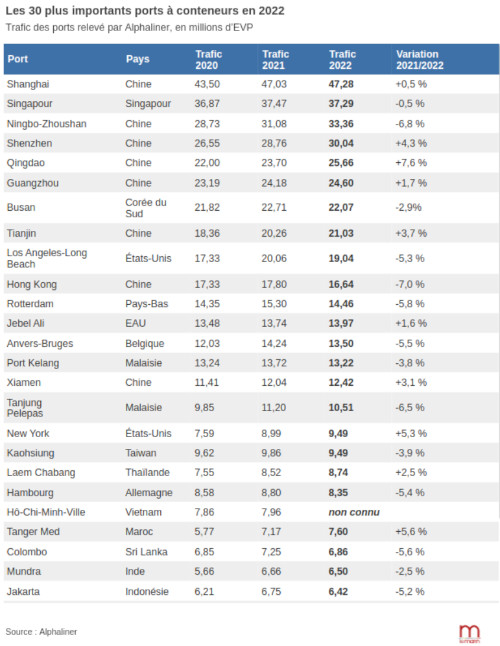 In the United States, the New York-New Jersey complex and Savannah, the two leaders on the east coast, continue to gain market share in Los Angeles-Long Beach by taking advantage of the expanded Panama Canal. The two ports on the east coast are even, within the top 30, those which have progressed the most compared to 2019, the pre-pandemic reference year: 28% for Savannah and 27% for New York. Conversely, Hamburg is the one that has lost the most (-10%) and Rotterdam is also down (-2%).
Source: Le Marin
editorial@seafood.media
www.seafood.media