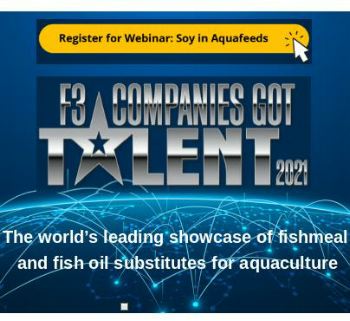 F3 Webinar: Soy Ingredients in Aquafeeds

UNITED STATES
Friday, March 05, 2021, 19:00 (GMT + 9)
Major producers of soy products will discuss the latest advances in fishmeal replacement
The F3 – Future of Fish Feed will convene a panel of the major producers of soy products to discuss advances in fishmeal replacement, including the latest progress in research, manufacturing and processing technologies to meet the growing demand for aquaculture feed. The hour-long webinar will take place on Thursday, March 18, 2021 at 5 am GMT.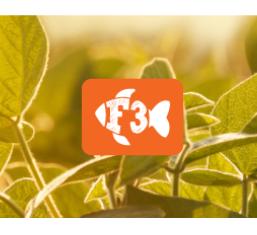 A Q&A session with representatives from DaBomb Protein Corp., Jiangsu Fuhai Biotech, Benson Hill Bio-Systems, Menon Renewable Products and the U.S. Soybean Export Council will follow panelist presentations.
This event is part of a yearlong webinar series hosted by the F3 Team. The webinars are free and open to everyone. For more information and to register, visit: f3meeting.com.
Soy Ingredients Webinar - Thursday, March 18, 2021 at 5 am GMT
Moderator: Kevin Fitzsimmons, Ph.D., Chair and Judge of the F3 Challenge, Professor and Director of International Initiatives at The University of Arizona
Panelists:
Zhijun Hu, CEO, Jiangsu Fuhai Biotech Co., Ltd.

Jeffery Jiang, Manager, Agribusiness Unit, DaBomb Protein Corp.

Hannah Lucas, Business Development Manager, Benson Hill Bio-Systems

Lukas Manomaitis, Aquaculture Program Technical Contractor, U.S. Soybean Export Council

Suresh M. Menon, Ph.D., Founder and CEO, Menon Renewable Products, Inc.

Patricia Sugui, Ph.D., Sustainability Manager, CJ Selecta