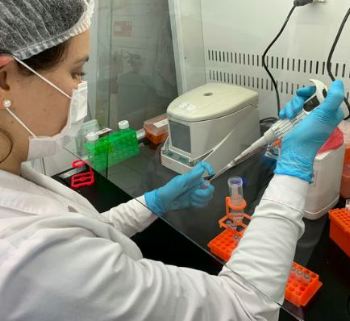 The salmon industry has offered its laboratories to analyze 5,000 samples per day of examinations carried out in the health system.
COVID-19: Salmon industry offers its laboratories to analyze samples

CHILE
Tuesday, March 31, 2020, 00:00 (GMT + 9)
In the face of the worldwide Covid-19 pandemic, the salmon industry, through SalmonChile, announced that it has made available its capacity to analyze samples taken in the health system from patients with suspected coronaviruses.

They explained that through the salmon farming laboratories in the south of the country, they have an initial capacity to analyze 5000 samples a day. This would imply a considerable increase in the number of tests carried out daily in the national health system.

"The laboratories that provide services to the industry have experience in analyzing previously inactivated samples taken throughout the country. By proximity, we could start in Chiloé, Puerto Montt and Aysén since they are the areas where the industry operates, but we are available to analyze samples taken in health facilities across the country in conjunction with the authorities," said Esteban Ramírez, general manager at the SalmonChile Technological Institute of Salmon (INTESAL), who are coordinating the initiative.
The technique used to test Covid-19 is the same one used in salmon farming, called PCR, and which is performed in various laboratories in the industry. In principle, 10 laboratories are participating in the initiative, which will be validated by the competent authorities and will enter the network to provide support and cooperate with the detection of positive cases, depending on the requirements that Health determines.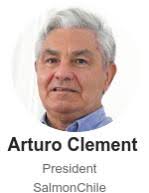 "We are convinced that we all have to contribute from our installed capacities to flatten the contagion curve for Covid-19. The international experience to date and the recommendations that the WHO has made indicate that it is useful to have a high capacity to diagnose. That is why we have coordinated our laboratories to make them available to the authorities to significantly improve the country's analysis capacity," said SalmonChile President Arturo Clément Díaz on this contingency.

The union also reported that they have already contacted different authorities to present this alternative and that they are working together on the final technical and logistical aspects necessary to start this process, which will help strengthen the analysis of the samples obtained in the different health centers.

They also stressed that the idea is that, initially, 5,000 daily analyzes could be generated, but if everything goes well, there are human resources to keep the laboratories running 24 hours and, at least, double that number. "It is important to see how the system works and, together with the authorities, to increase the number of analyzes that are carried out, we have the experience and know-how," said Ramírez, clarifying that salmon facilities can only analyze samples and not test people for coronavirus, since the same ones will be taken in hospitals.