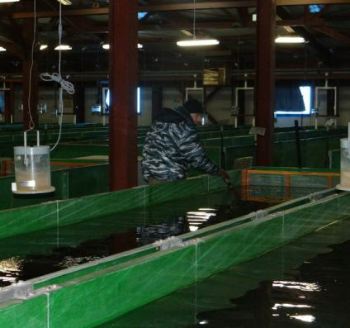 Paratunsky EPLRZ is the largest hatchery in the Kamchatka Territory
In Kamchatka, hatcheries are preparing to release salmon fry (video)

RUSSIAN FEDERATION
Monday, March 30, 2020, 01:00 (GMT + 9)
More than 20.5 million fry of chum and coho salmon are the first to go sailing from the Paratunsky plant this year.
Kamchatka hatcheries are preparing for the release of juvenile salmon. The first this year, fry of chum salmon and coho salmon will start producing the Paratunsky plant. From there, more than 20.5 million fry of chum salmon and coho salmon will go for a great swim.
The journey of the fry will start from the Trezubets stream, which flows into the Karymshin river of the Paratunka river basin and then the Pacific Ocean, from where they will return back after a few years as adults, in order to give life to a new generation.

Exterior and interior photos of Paratunsky station in Kamchatka (Photo: FSBI Glavrybvod)
"For nine months, fish farmers have been watching their babies grow and get stronger, putting considerable effort into this process. As a result, small fish by the time of release, almost twice as much as their counterparts who grew up in a natural environment. It is this advantage that increases their chances of survival by several times, "noted Glavrybvod, a northeast branch.
The first release is scheduled for mid-April. Before graduation, specialists will carefully check the salmon kids for compliance with all standards. And only after that they will leave their "home".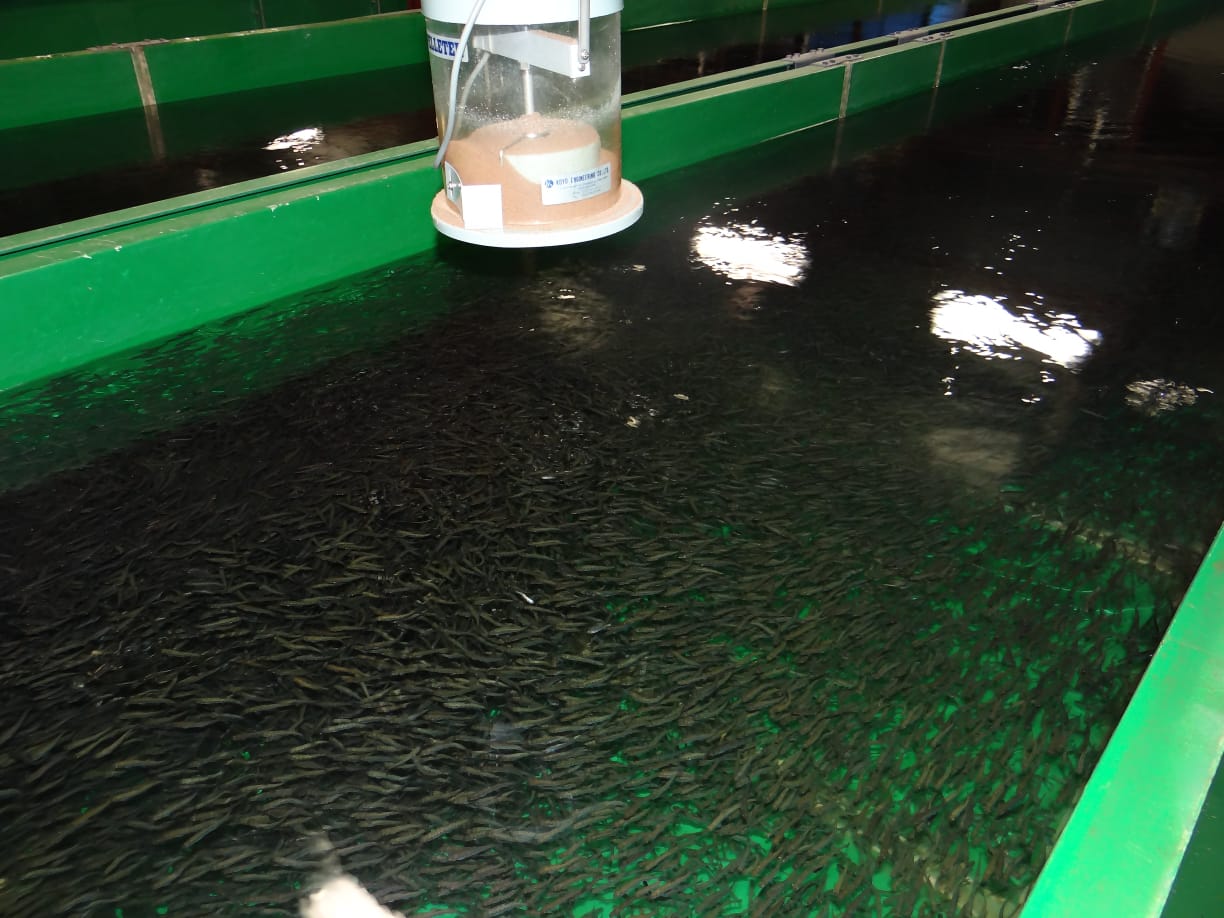 Photo: FSBI Glavrybvod

Five salmon hatcheries operate in Kamchatka. They are located near the rivers Bolshaya, Avacha, Paratunka, as well as near the lake Big Vilyui. The total production capacity of these farms - more than 45 million pieces of salmon: sockeye salmon, chinook salmon, chum salmon and coho salmon.
Reference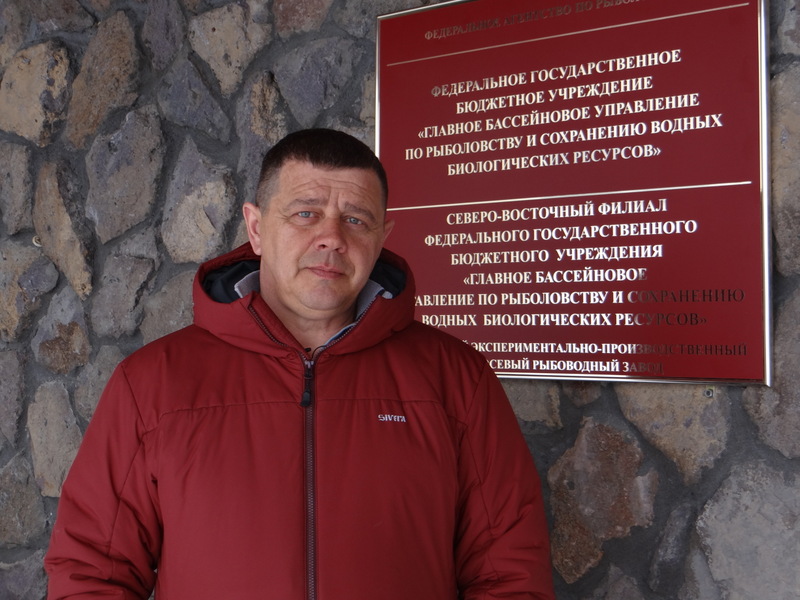 Director of Paratunsky EPLRZ - A. Romanov (Photo: FSBI Glavrybvod) ►
Paratunsky factory, as part of FSBI Glavrybvod organisation, is the largest hatchery in the Kamchatka Territory equipped with sophisticated technological equipment, an electronic water purification station, and an automatic feeding line. In the technological process, the plant uses the heat of geothermal water, which allows you to flexibly control the dilution technology and receive the young of the planned sample for optimal release dates. Fish farming is carried out taking into account all approved bio-standards and modern scientific recommendations.
Paratunsky EPLRZ was the first in Kamchatka to receive an industrially significant return of chum salmon. The activity of the plant makes a significant contribution to increasing the fish productivity of the Paratunka River.