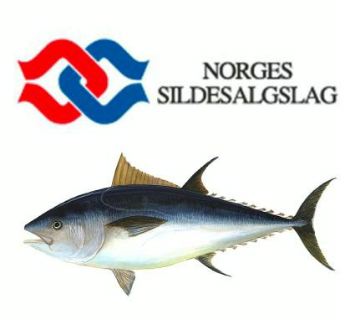 11 vessels will receive Atlantic bluefin tuna quota in 2020

NORWAY
Monday, March 30, 2020, 01:00 (GMT + 9)
Of this, 256 tonnes go to purse seine nets and 19 tonnes to longline vessels. 24.95 tonnes have also been allocated for bycatch of mackerel fish in fishing for other species in 2020.
A total of 6 tonnes have been allocated for tag and release and recreational fishing in 2020, and 6 tonnes have been allocated for research on bluefin tuna fish.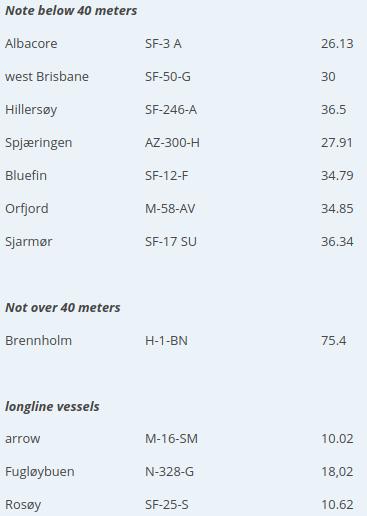 List of the vessels allowed to catch Atlantic BLuefin Tuna mackerel in 2020
The Directorate of Fisheries has now conducted a draw among the qualified applicants and the list of vessels is ready. The draw forms the basis for a rolling list, and the vessels that have been pulled out are given an option to participate in the Atlantic bluefin tuna fishing for two years. It will depend on the size of the Norwegian quota whether these two years will be consecutive or not.
- It is gratifying that there has been great interest in participating in this fishery, and a scrolling list gives the vessels the opportunity to plan this fishing better, says Fisheries and Seafood Minister Odd Emil Ingebrigtsen.
-Atlantic bluefin tuna has previously only been traded through the whitefish sales teams. From 2020 it is also opened for Atlantic bluefin tuna hatch can be traded through Norges Sildesalgslag.
- Norges Sildesalgslag has an annual meeting resolution from 2018 to apply for turnover of Atlantic bluefin tuna and the department granted this before the season, says CEO Paul Oma of Norges Sildesalgslag.
- The important thing this year, besides the vessels of course taking the quotas of this great fish, is that we manage to develop good reception and market opportunities. 311 tonnes is not the big quota overall, but the values ​​can be large if we can deliver prime goods to the best paid markets, says Oma.
Author: Roar Bjånesøy/Norges Sildesalgslag (noruego)