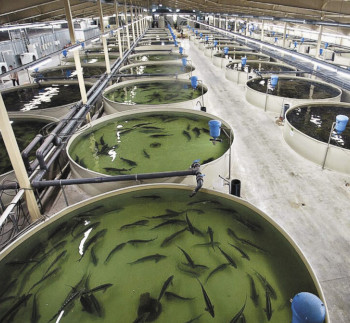 Image: Federal Fisheries Agency / FIS
Commercial aquaculture production is growing at an average of 13% per year

RUSSIAN FEDERATION
Tuesday, February 07, 2023, 07:00 (GMT + 9)
The global fish catch is slowing down from year to year, while aquaculture production is growing annually by an average of 13%. In just ten years, aquaculture production has doubled.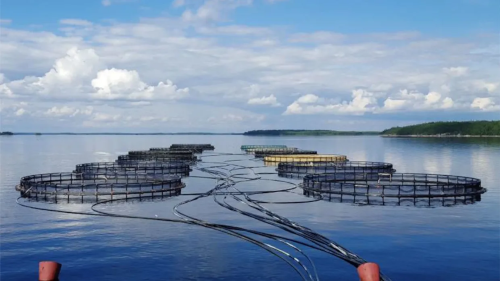 Photo courtesy of Vedomosti
"The trend of the global fishery is the stagnation of fish catch and the rapid growth of aquaculture production in fisheries", Andrey Golokhvastov, CEO of Agriconsult, said during the conference "FISH. Aquaculture: present and future of the industry", organized by the publishing house "Sphere" (sfera.fm).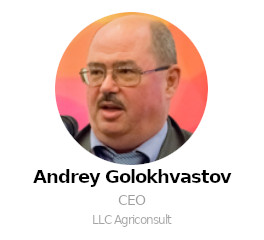 For ten years, the production of aquaculture in the world has doubled, according to the expert, which the editors of sfera.fm got acquainted with, and the most significant growth has occurred in the last five years - during this time, production has grown by 1.6 times. At the same time, the average catch of fish remains within the same limits.
For example, according to the expert, about 4,700 thousand tons of wild fish are stably harvested in Russia annually, and the volume of catch fluctuates within ± 3% annually. For comparison, the share of commercial aquaculture in the total catch in 2017-2021 increased from 4% to 7%, and the average annual growth rate of commercial aquaculture production is 13%.
Carp species are most actively bred in Russian aquaculture (41% of the total production). However, Andrey Golokhvastov noted that the production of salmon aquaculture objects doubled from 2018 to 2021, and by 2022 the share of salmon reached 38%.
Earlier sfera.fm reported that within the framework of the conference "FISH. Aquaculture: present and future of the industry" Andrey Golokhvastov spoke about the potential of the fish farming industry in terms of investment. According to the expert, now the investment potential of the industry is about 60 billion rubles.
By Daria Petrova / Sfera FM
editorial@seafood.media
www.seafood.media