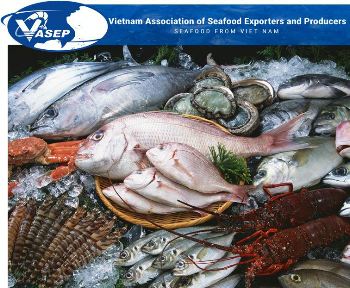 Image: VASEP
Vietnam's seafood exports reached 10.2 billion USD

VIET NAM
Wednesday, December 07, 2022, 07:00 (GMT + 9)
VASEP, the Vietnam Association of Seafood Exporters and Producers, report that November 2022 was the first time since the beginning of the year, seafood export growth fell (down over 14%) over the same period last year, reaching only about 780 million USD, the lowest level since the Lunar New Year. Accumulated in the first 11 months of the year, Vietnam's seafood exports reached 10.2 billion USD, up nearly 28% over the same period in 2021.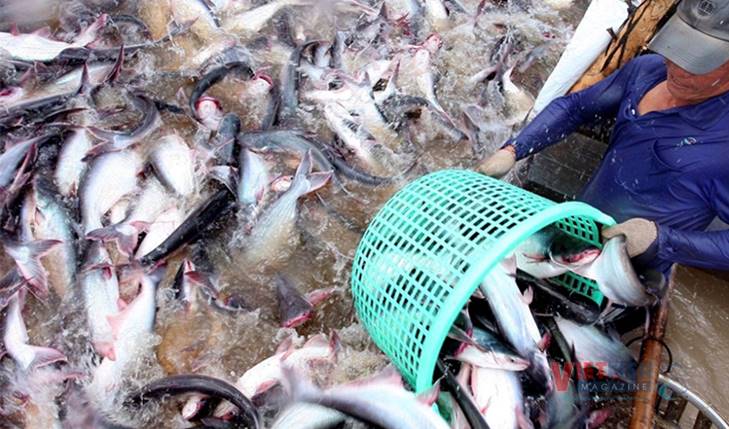 Vietnam pangasius fishing
In November 2022, exports of shrimp, pangasius and tuna all decreased by 20-26% compared to the same period last year. Only cephalopods and marine fish exports still maintained positive growth of 9% and 6%, respectively.
By the end of November, pangasius exports still grew strongly by 63% to nearly 2.3 billion USD, shrimp exports earned over 4 billion USD, up 14%. Tuna is the sector with the second largest growth of 40%, reaching 941 million USD. Export of cephalopods also increased strongly by 30% to 704 million USD.
The US market contributes the largest amount of foreign currency to Vietnamese seafood with over US$2 billion, up nearly 10% over the same period in 2021. Exports to China - Hong Kong and the Japanese market achieved approximate sales, about 1.6 billion USD. By the end of November, seafood exports to the EU market brought in over $1.2 billion and to South Korea reached over $882 million.
The CPTPP countries (including Japan), accounted for over 26% of Vietnam's total seafood exports with nearly $2.7 billion in the first 11 months of the year, up 34%.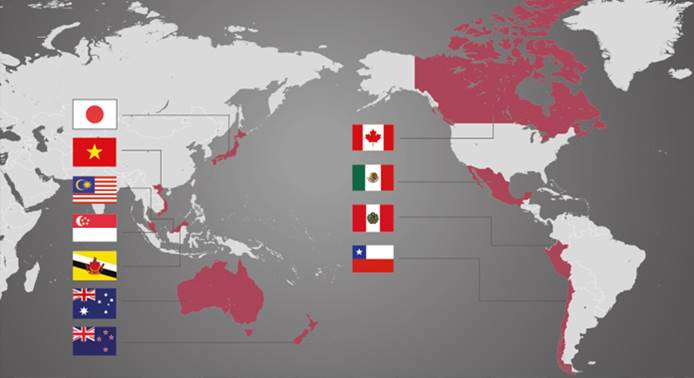 CPTPP countries
In general, the achievement of over 10 billion USD by the end of November is the result of strong growth in the first 3 quarters of the year, with favorable market demand, increased export prices, and sufficient raw materials to supply orders.
In the second half of 2022, Vietnam's seafood export growth slowed down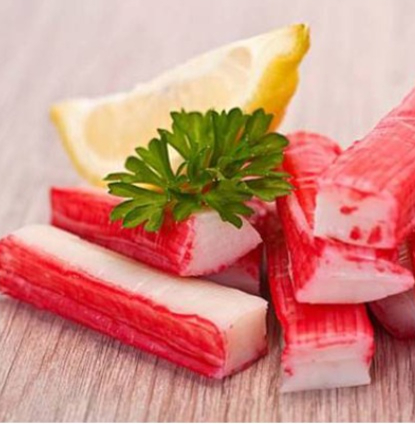 However, in the second half of the year, export growth slowed down and market demand dropped, especially in the fourth quarter. In October, seafood exports only increased by 2% over the same period. In November, seafood exports increased 14%, lower than in November 2021.
Seafood exports in December are forecasted to fall further and the decline trend will last until 2023. Inflation heavily affects import markets, and decreases the purchasing demand in the first quarter of 2023. Many seafood enterprises said that orders have dropped sharply not only for high- Priced items such as black tiger shrimp, large white leg shrimp, and high-class seafood such as squid, octopus, tuna, etc, but also other affordable products such as small shrimp, pangasius, small sea fish, fish cakes, surimi also saw a significant reduction in demand for the next quarter.
Compiled by Thuy Linh / VASEP
editorial@seafood.media
www.seafood.media