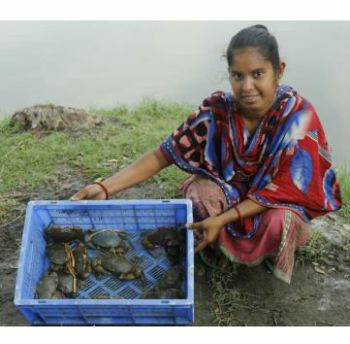 Sathi Das from Narkeltola, Mongla. Sathi started crab farming after getting training organised by VSO in 2014. Photo: Abir Abdullah/VSO
Shrimp farmers switch to crab to increase profitability

BANGLADESH
Monday, December 09, 2019, 00:00 (GMT + 9)
According to Khulna Fisheries Office, over 6,989 metric tons of crab were produced on 28,546 hectares of land in Koyra, Paikgachha, Dumuria, Dacope and Botiaghata upazilas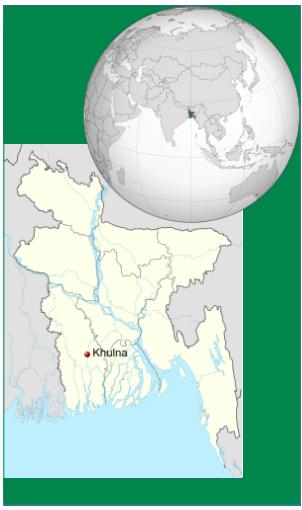 The shrimp farmers here who counted repeated losses due to virus attacks in farms and natural disasters are now showing greater interest in crab cultivation as it has proved to be more profitable than shrimp and its demand in the international market is on the rise.
Khulna is the fourth-largest city in Bangladesh ►

Visiting different upazilas, the UNB correspondent found crab farming expanded in Dacope, Botiaghata, Dumuria, Paikgachha, Koyra, Rampal, Mongla, Bagerhat Sadar, Sharankhola, Shyamnagar, Ashashuni, Kaliganj and Debhata upazilas due to high profit and less chance of virus attack.

According to Khulna Fisheries Office, over 6,989 mt of crab were produced on 28,546 hectares of land in Koyra, Paikgachha, Dumuria, Dacope and Botiaghata upazilas.

According to the Khulna office of Export Promotion Bureau, crab worth USD 2.68 million was exported in the last five months alone.

The country earned USD 269,100 from crab export in June, while USD 397,000 in July, USD 563,000 in August, USD 925,000 in September and USD 594,000 in October this year, the sources said.

Bangladesh exports crab to China, Taiwan, Belgium, the United Kingdom, the Netherlands, Germany and Australia. Crabs produced mainly in the Sundarbans areas are exported to these countries.

Talking to the UNB correspondent, local crab farmers said male and female crabs become exportable within three months, and they do not die during cold or heat wave like shrimp.

Crab farming is gaining popularity in the region because of the lower possibility of disease outbreak and high price in foreign markets, they added.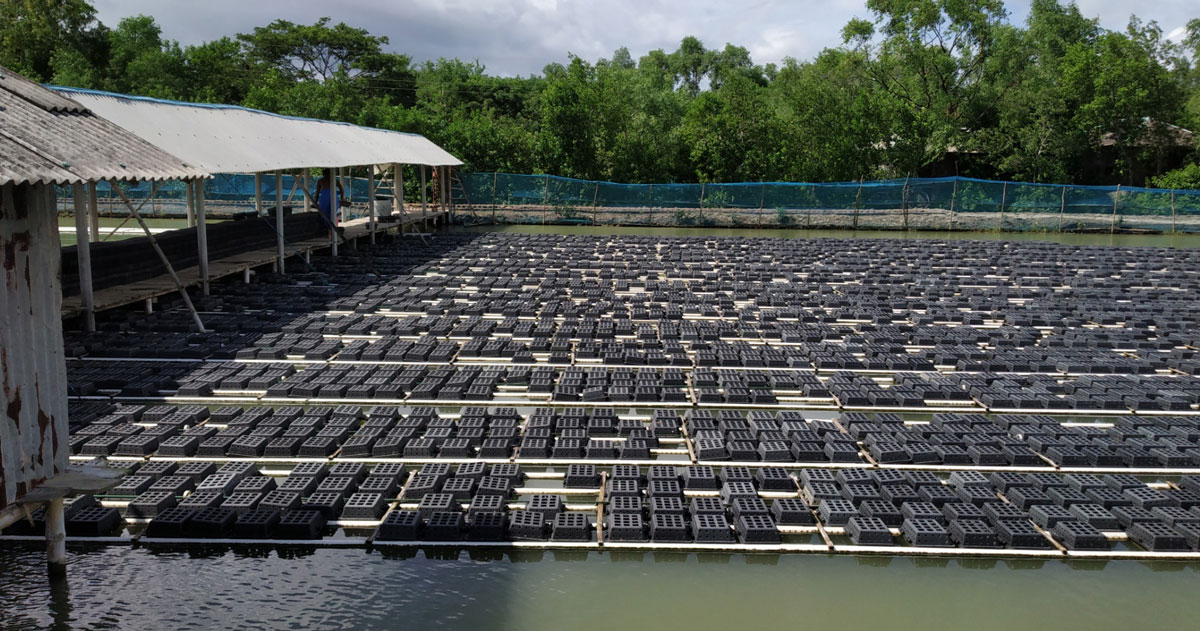 Crab farm in Khulna Photo: dhakatribune.com

Farmers sell crab at BDT 1,000 to BDT 1,200 per kg (USD 11.6 -13.9) against BDT 700 to BDT 800 per kg of shrimp (USD 8.0-9.2).

Crab exporter Sheikh Wahiduzzaman told UNB that over 10 mt of crab are sent to Dhaka from Dighraj wholesale crab market nearby Mongla River Port every day for export.

Md Arif Billah, proprietor of Messer's Mahfuza Traders, said over 50 people are involved in crab business at Dighraj wholesale market.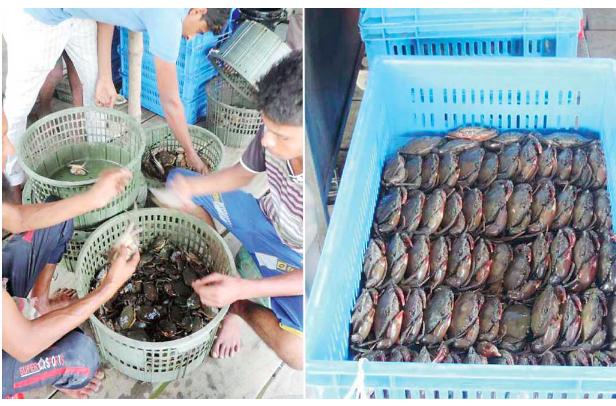 Photo: dhakatribune.com

"Earlier, the breeding season of crab was from January to February, but due to the changes in climate, now March and April have become the peak breeding season," he added.

For the changes in production period, Billah said, businesses are facing losses as the authorities impose ban on crab catching in January and February.

The farmers are failing to get good output from crab farming due to the absence of modern technology, he said.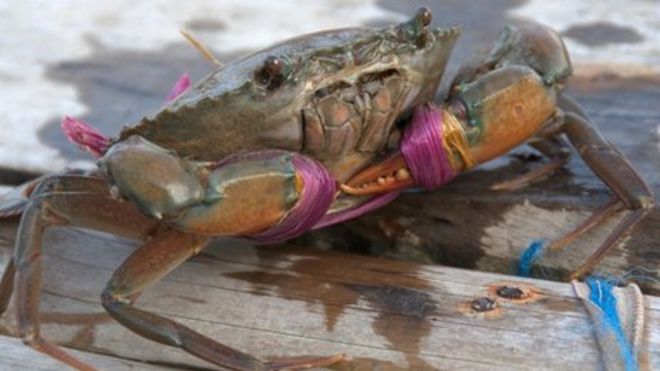 Photo: dhakatribune.com

Dr Khaled Kanak, fisheries officer of Bagerhat, said 2,629 mt of crab were produced on 600 hectares land in Bagerhat Sadar, Rampal and Mongla upazilas in the last fiscal year.

Md Mashiru Rahman, fisheries officer Satkhira, said the farmers of Kaliganj, Debhata, Shyamnagar, Ashashuni upazilas produced some 3,200 mt of crab in 307 hectares of land in the district during the same period.

Two crab processing zones have been established in Satkhira's Shyamnagar upazila, and one of them is 'Shakib Agro Farm' owned by cricketer Shakib Al Hasan and another is Farid Nine Empire Group.

Source: United News of Bangladesh (UNB)

editorial@seafood.media
www.seafood.media