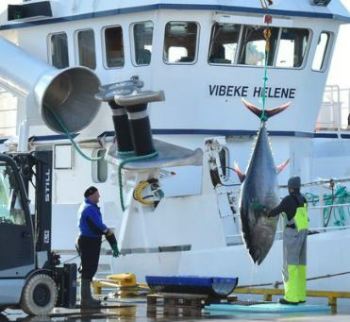 FV Vibeke Helene' delivers the catch at the reception in Sandshamn Photographer: Manu Sistiaga Institute of Marine Research
More flexibility in export of bluefin tuna

NORWAY
Tuesday, November 30, 2021, 07:10 (GMT + 9)
Norway can export bluefin tuna that is fished beyond the vessel quota
In fisheries negotiations this week, Norway gained support for greater flexibility in the regulations that regulate the export of bluefin tuna. This reports the ministry:
"At the annual meeting of the International Commission for the Conservation of Atlantic Tuna (ICAAT), an agreement was reached on the Norwegian proposal that allows Norway to export bluefin tuna fished beyond the vessel quota. These are fish that are confiscated according to Norwegian regulations, and which we have not been allowed to export as the ICCAT regulations have been, until now".
"I am very pleased that we got approval for this proposal. In anticipation of the national market being built up, we can sell the tuna abroad and in that way prevent fantastic wonderful food from being destroyed because it is not sold", says State Secretary Vidar Ulriksen (Labor Party).
The total quota for bluefin tuna has been continued at 36,000 tonnes also in 2022, and the Norwegian share is 300 tonnes. Up to 15 tonnes of the 2021 quota can be transferred to 2022, which will give a Norwegian quota of 315 tonnes in 2022.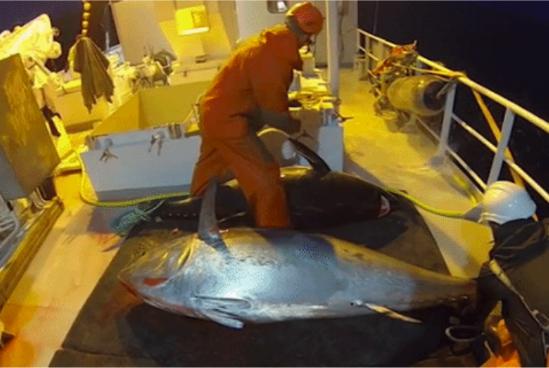 Bluefin tuna catch in Norway Photo: Manu Sistiaga / Institute Marine Research
Live storage of bluefin tuna
In the negotiations, Norway presented a document on live storage of mackerel sturgeon in Norway. There are currently no regulations in ICCAT that take such a concept into account. Norway asked the other member states for input on how to develop a regulatory framework in ICCAT that takes the concept into account. Norway was encouraged to submit a proposal for regulations to the annual meeting of ICCAT in 2022.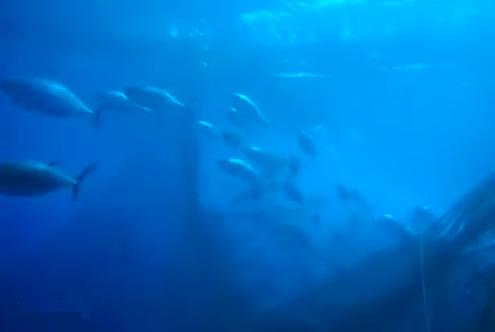 Photo: Institute Marine Research Norway
"We in Norway have extensive experience with live storage of cod. Now we will use these experiences to work with the possibilities of establishing a regulatory framework for live storage of bluefin tuna, and we will do what we can to establish framework conditions that can enable the greatest possible value creation of bluefin tuna as well", says Vidar Ulriksen.
Author/Source: Roar Bjånesøy / Norges Sildesalgslag (translated from original in norwegian)
editorial@seafood.media
www.seafood.media