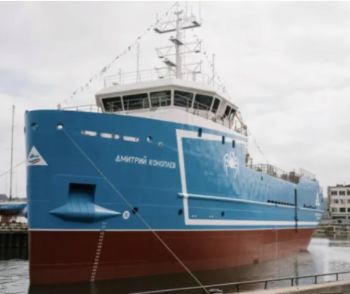 The new FV 'Dmitry Konoplev'
The second crabber for Antey Group of Companies was launched

RUSSIAN FEDERATION
Monday, October 03, 2022, 02:00 (GMT + 9)
On September 28, at the Nakhodka Shipyard (NSRZ, the city of Nakhodka, Primorsky Krai), a solemn ceremony was held to launch the crab fishing vessel of the project CCa 5712 LS "Dmitry Kopoplev", intended for the extraction and transportation of live crab.
The head of the Federal Agency for Fishery, Ilya Shestakov, congratulated the management and staff of the NSRZ and the Antey Group of Companies :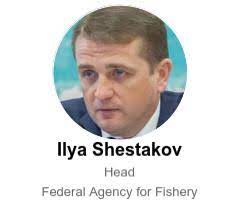 "The renewal of the fleet for the fishing company is an increase in the efficiency of the company, strengthening its position in the market, safe operation at sea and excellent working and living conditions for the crew."
The vessel is being built based on the results of crab auctions with investment obligations, and is intended for operation in unlimited areas, especially for fishing in the basins of the Barents, Okhotsk and Bering Seas.
The total length of the vessel "Dmitry Konoplev" is 57.7 meters, width 12.6, maximum speed 12.6 knots, autonomy 45 days.
Keel laying took place on June 2, 2020.
Antey Group of Companies placed orders for 8 crab fishing vessels under the investment quota program. By the end of 2022, it is planned to complete work on three crab fishing vessels.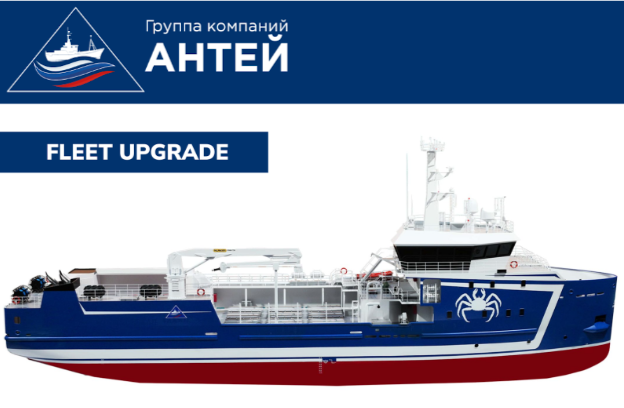 The crab fishing vessel is named in honor of the memory of the prematurely deceased Konoplev D.V.
Working as Deputy Director General of JSC "Far East Center of Shipbuilding and Ship Repair" (FTSSS). He made a great contribution to the development of shipbuilding in the Far East.
Candidate of Economic Sciences, State Councilor of the Russian Federation 3rd class, veteran of military operations. For services to the fatherland he was awarded the Order of Alexander Nevsky posthumously.
Source: fish.gov.ru / Federal Agency for Fishery
editorial@seafood.media
www.seafood.media