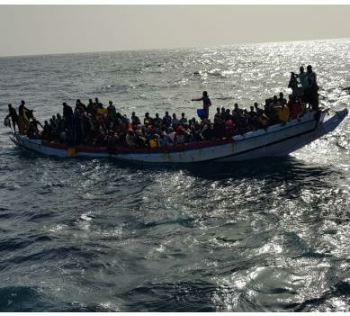 The cayuco's engine stopped working, leaving the boat adrift
CEPESCA publishes the images of the rescue yesterday by the F/V 'Riodomar IV' of 215 immigrants

MAURITANIA
Thursday, October 29, 2020, 05:00 (GMT + 9)
The Spanish Fisheries Confederation (Cepesca) has made public the images obtained from the F/V Riodomar Cuarto, dedicated to trawling shellfish under the EU fishing agreement with Mauritania, from the moment when the vessel encountered a 'cayuco' (small artisanal wooden boat) with 215 immigrants on board and who were rescued by the fishing boat. The shellfish boat belongs to the National Association of Shellfish Freezer Vessel Owners (Anamar), based in Huelva.

A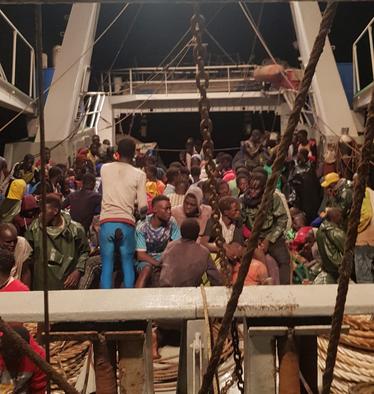 s recounted in the logbook by the captain of the fishing boat, Ismael Santana, the meeting took place at 16:00 GMT on the 26th and after contacting the Maritime Action Operation and Surveillance Center (COVAM), they obtained authorization to accompany, in parallel navigation, the immigrant boat to the nearest port, waiting for a boat from the Mauritanian authorities to take charge of the situation.

As there was no Mauritanian vessel available in the area, the Spanish fishing boat made the decision to bring the immigrants on board after verifying that the cayuco's engine stopped working, leaving the boat adrift. The fishing boat, with the immigrants on board, arrived at the port of Nouadhibou yesterday at 11:30 am, a city in the north of Mauritania, on the border with Western Sahara.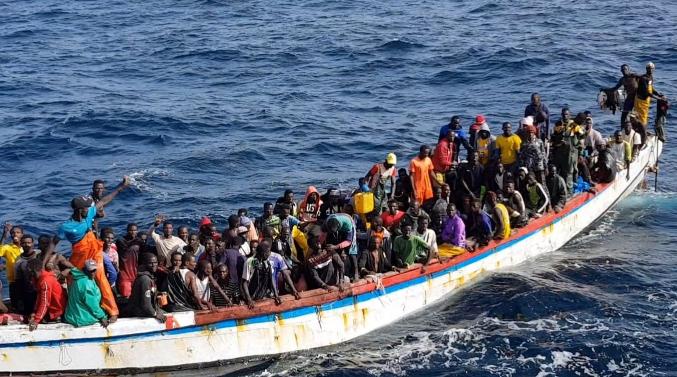 Cepesca, once again, values ​​the selfless work of the fishermen of our country to safeguard the lives of all those immigrants in search of a better life. The numbers of immigrants who make use of the so-called Canary Route are unprecedented since the 2006-2008 'cayuco crisis' and arrivals to the Canary Islands total more than 10,000 arrivals so far this year.