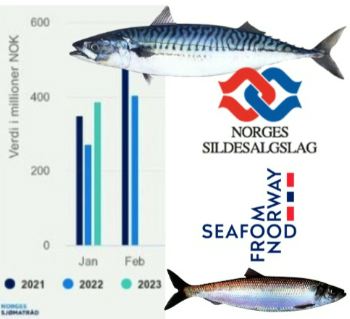 Image: Norges Sildesalgslag/FIS
Good start to the year for Norwegian herring and mackerel

NORWAY
Monday, February 06, 2023, 19:00 (GMT + 9)
Positive for herring
Norway exported 24,962 tonnes worth NOK 387 million in January
The value increased by NOK 116 million, or 43 per cent, compared to January last year
There is a growth in volume of 12 per cent
Poland, Egypt and Lithuania were the biggest markets for herring in January
Good fishing early in the year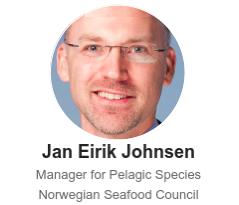 "2023 has started with excellent fishing for NVG herring. This accounted for a good lift in herring exports for the year's first month. Over 40,000 tonnes more NVG herring were landed in January this year compared to the same period last year", says Jan Eirik Johnsen, Manager for Pelagic Species with the Norwegian Seafood Council.

With both, an increase in exported volume (12 per cent) and a solid price increase for frozen whole NVG herring (18 per cent) as well as several of the fillet products mean that the increase in export value is a very solid 43 per cent compared to last year.
Good prices in Egypt
Egypt, which had challenges with, among other things, access to currency last year, opens strongly on whole frozen NVG herring. The price is over NOK 3.2 per kg, higher than last year's January price.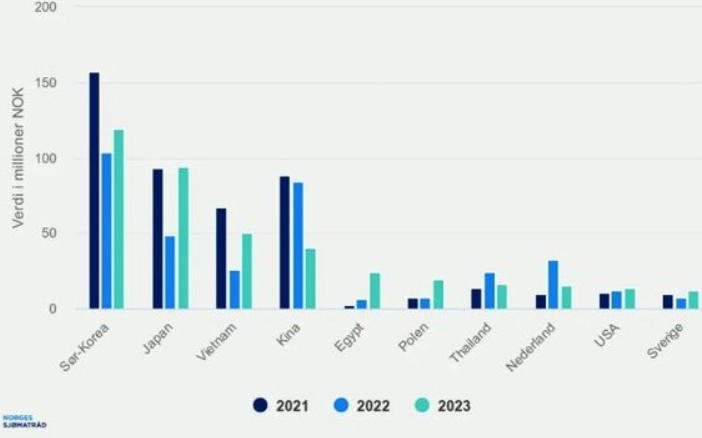 Export value gains for mackerel
In January, Norway exported 26,418 tonnes of mackerel to a value of NOK 513 million.
The export value increased by NOK 50 million, or 11 per cent, compared to January last year.
There is a growth in export volume of 5 per cent.
South Korea, Japan and Vietnam were the biggest markets for mackerel in January.
The mackerel landings in January are on par with the same month last year. Approx. 46,000 tonnes were landed, almost all of which came from foreign boats fishing around Shetland and the Orkney Islands.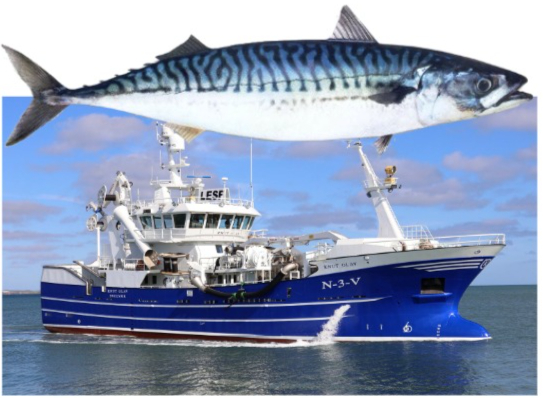 "Knut Olav" .Photo: Einar-Tore Esaiassen/Norges Sildesalgslag
This is now the third year Norwegian boats have not had access to fish in British waters - a result of the lack of an agreement with Great Britain after Brexit. They, therefore, must wait with the catches until the summer, when the mackerel arrives in the Norwegian zone.
The export volume is slightly above last year's same month, while the average price is up 7 per cent. Good demand is reported in the Asian markets, which account for two-thirds of volume and value.
Source: Norwegian Seafood Council
editorial@seafood.media
www.seafood.media