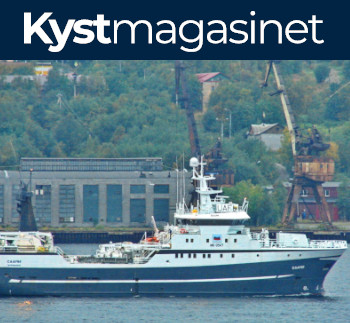 Image: Kystmagasinet / FIS
Russian trawler was denied to delivery frozen fish

NORWAY
Friday, March 31, 2023, 07:10 (GMT + 9)
The following is an excerpt from an article published by Kystmagasinet:
Frozen cod, haddock and pollock worth millions did not keep the temperature low enough. The badly frozen fish was discovered in a random check of the vessel, and was therefore rejected by the Norwegian Food Safety Authority.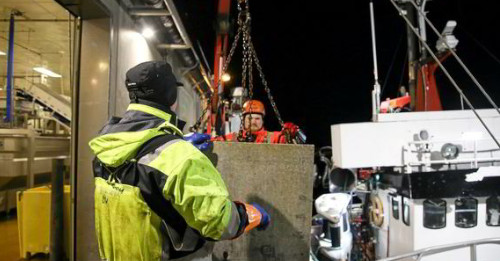 Photo: Fiskeridirektoratet
The Russian trawler "Saami" arrived in Kirkenes with 535 tonnes of frozen fish. The Norwegian Food Safety Authority carried out an EU/EEA border control of the catch on 22 March. The conclusion was that almost 163 tonnes were rejected.
In the report from the inspection, the Norwegian Food Safety Authority writes: When checking the core temperature of the products, excessively high temperatures were discovered on several units in the product lot. A total of 162,732.00 kg and 5,803 units of cod, haddock and pollock have been rejected. The fish was produced on different dates. The following temperatures above the requirement of -18 °C were measured: -16.5, -14.5, -12.9, -17.0, -15.0, -16.0, -14.6 -17.1 and -17.2 °C.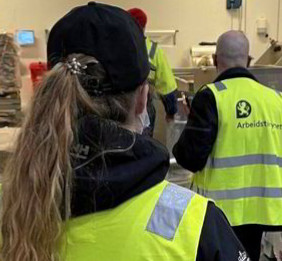 Photo: Fiskeridirektoratet -->
Contrary to the temperature requirements
This is contrary to the temperature requirements for freezing set out in the Regulation on deep-frozen foodstuffs § 5 provisions on temperature and Ordinance 853/2004 annex III, section VIII, chapter VIII, transport of fishery products. After thermal stabilization, deep-frozen foods must be stored at all times so that the temperature is -18 °C or colder throughout the food.
Lack of full marking
It was also discovered that missing or inadequate labeling is in violation of the labeling requirements set out in accordance with §§ 29, 30, 31, 32, 33 and 35 of the Regulation on the quality of fish and fish products FOR-2013-06-28-844 . The goods must be marked with the product name and species of fish, net weight, temperature requirements during transport and storage, date of first freezing stated as day, month and year, Norwegian or English language, catch area, production method, manufacturer's approval number and country of origin.
The information must be marked on the package or on a label attached to the package. When the batch of goods is prepared for import with excessively high temperatures and lack of marking, this constitutes a breach of the rules.
Serious rule violation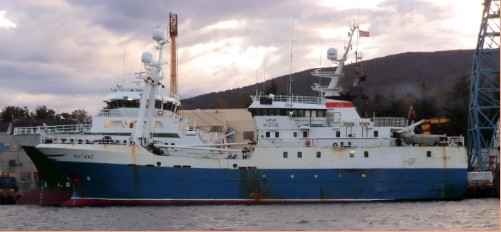 RUSSIAN LINE BOAT: In September last year, "Antias" had a 157-tonne fish rejected at the border control. (Photo Aage Schjølberg, Shipspotting.com)
Sailed from Korea to Murmansk - now the vessel is fishing
In the report, the Norwegian Food Safety Authority/Grensekontroll Kirkenes Havn write that they consider the violation of rules to be very serious for food safety. We believe that the measure (rejection. Ed. note) is necessary and proportionate because less invasive measures will not lead to progress.(continues...)
Author: Terje Engø | Read the full article by clicking the link here (only available in Norwegian)
editorial@seafood.media
www.seafood.media