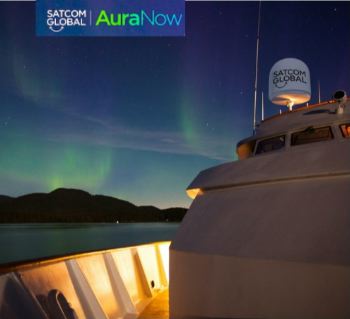 AuraNow is a scalable high-performance communications solution designed to meet the evolving needs of the maritime communications market
Australian sustainable fishing companies Austral and Raptis upgrade to AuraNow VSAT

AUSTRALIA
Wednesday, November 30, 2022, 02:00 (GMT + 9)
Satcom Global announced that Australian fishing companies Austral and Raptis, have upgraded their satellite communications to AuraNow maritime VSAT. This upgrade enables their fleets access to flexible bandwidth that aligns with the seasonality of fishing, and supports sustainable fishing operations.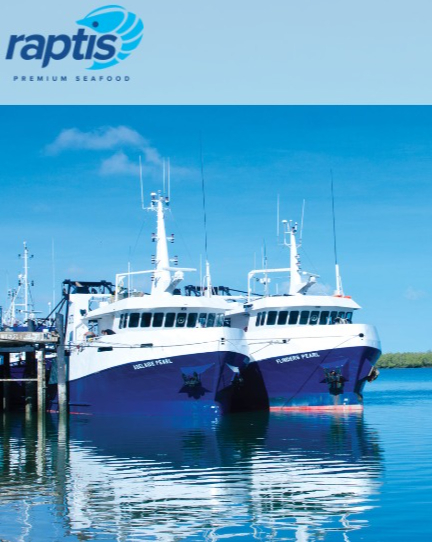 Phil Robson, Northern Fishing Fleet Manager at Raptis & Sons, explained, "Satellite technology is a key asset for helping us to uphold our sustainability standards. With uninterrupted, high-quality data at their disposal, both our crews and onshore management teams can monitor factors such as catch limits and temporary sea area closures in real time to ensure strict adherence to AFMA regulations."
Austral and Raptis have completed a fleet wide rollout of the innovative communications solution to meet their growing demand for data for both business operations and crew connectivity. Through the AuraNow customer portal, fishing vessel fleet managers can make changes to bandwidth at any time, for as little as 24 hours to suit the fluctuating demands of the industry. The fisheries can upgrade their bandwidth instantly to meet increased requirements for data during the fishing season and schedule a bandwidth downgrade or suspension as fishing operations come to an end in order to minimize their costs.
Andy Prendergast, General Manager at Austral Fisheries, added, "Wild-caught fish are a naturally regenerating food resource for the world's population, but their survival, and ultimately ours, is dependent upon allowing them to reproduce and grow in clean and protected ocean ecosystems. A reliable communications link is vital for letting us report to and collaborate with stakeholders — including inter-governmental agencies — to maintain compliant, best-practice fisheries management during our operations."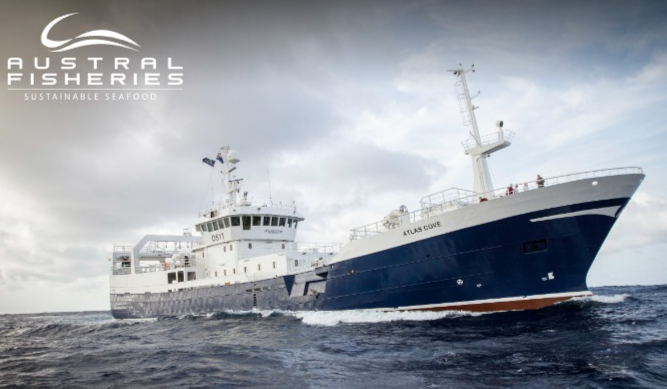 With the innovative VSAT solution on board, Austral and Raptis benefit from unlimited and unrestricted access to dependable high-speed connectivity at sea for business operations, with bridge computers and tablets connected to the business network, and running charting and tracking software. The high-speed AuraNow bandwidth is also required for communications with other vessels, customers, and shore teams; weather mapping; catch reporting; image and video transfer; and remote, webcam-based maintenance or repair of IT or equipment issues.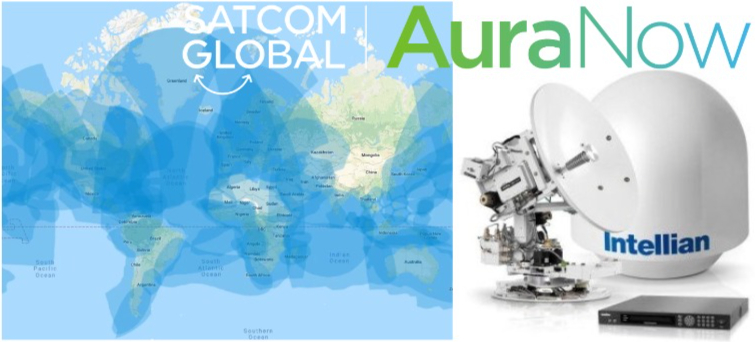 Andy Prendergast, General Manager at Austral, continued, "Having a permanent connection to the internet has revolutionized our ability to reliably communicate with our fleet across a wide range of platforms, including email, WhatsApp, Messenger and VoIP. It also means that everyone at sea can stay in regular touch with friends and family as well as browsing social media and shopping online. Becoming part of the digital age was long overdue in our remote fishery and the difference it makes to our people at sea, sometimes for up to four-and-a-half months at a time, is incredible."
Austral and Raptis fishing vessels can be at sea from June to December without returning to port, processing their catches on board and offloading them to mother vessels, so a failsafe means for crew to contact family and friends at home is vital for crew welfare. Austral and Raptis allocate 200MB to their crew daily for use on their smartphones and tablets via the BYOD (Bring Your Own Device) functionality of the Satcom Global IPSignature4 'smart box' onboard.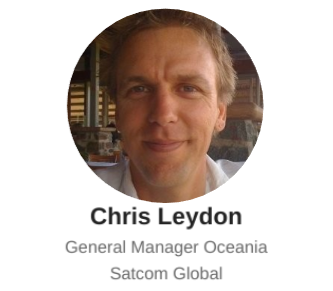 Chris Leydon, General Manager, Oceania, at Satcom Global, added, "We are getting excellent feedback from the vessels that the crews are happy to have easy and regular contact with home, onshore fleet managers are able to communicate with the vessels more effectively, and vital operational data is being transferred rapidly and seamlessly. Both Austral and Raptis have been recommending our solution to other firms in their sector, which has led to more orders for the AuraNow solution coming in from across the fishing industry."

On board vessels, the AuraNow is a small form factor and lightweight Intellian v60E maritime VSAT antenna requiring minimal installation space, and compact below deck rack including IPSignature 4 'smart box' for network management, monitoring and support.
AuraNow offers a communications management portal for 24/7/265 control over vessel connectivity, allowing fleet managers to manage VSAT bandwidth as needs and requirements change. Users can upgrade, downgrade and suspend their service on demand at the touch of a button on the portal that also gives visibility of vessel connectivity status and performance, as well as weather and sea conditions, satellite beam overlay and vessel tracking. Users only pay for the bandwidth they need in 24-hour increments without any hidden charges or penalties, or a Fair Use Policy restricting data use.
editorial@seafood.media
www.seafood.media