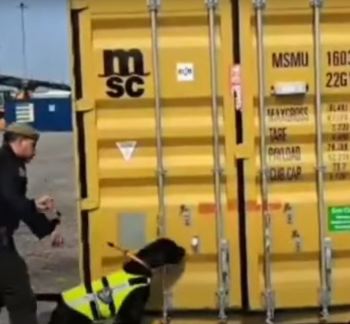 Image taken from YouTube video / Narcodiario / FIS
Cocaine in a tuna can container headed for the UK

ECUADOR
Thursday, January 26, 2023, 07:00 (GMT + 9)
Ecuadorian authorities managed to seize 924 packages of cocaine destined for Great Britain. The drug was hidden in a container that intended to leave from one of the Guayaquil seaports. In addition to this seizure, the Ecuadorian Police were able to stop two other loads that would be sent to Europe and Central America.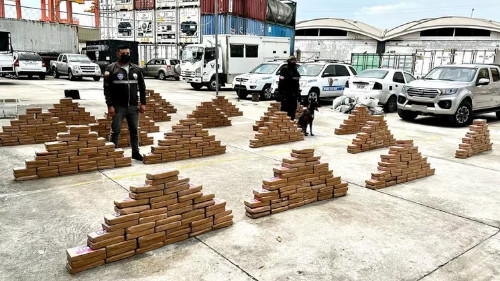 The seizure of the 924 packages of cocaine occurred in one of the Guayaquil ports inside the MSC container MSMU1603833. Photo: Ecuador Police
Guayaquil concentrates the most important ports for the shipment of containers by sea from Ecuador. This is one of the reasons why the port city has become the logistics center for the shipment of drugs to the United States and Europe. Added to this is the fact that the Andean country is located between the two most important cocaine producers in the world: Colombia and Peru.
The National Police Anti-Narcotics Directorate carried out the Darkness operation that resulted in the seizure of 924 packages of cocaine, equivalent to 928,071 grams, which were hidden in a container that transported tuna cans. Canned products derived from fish are one of the most exported products from Ecuador to various markets worldwide. The shipment, explained the Police, was destined for Great Britain.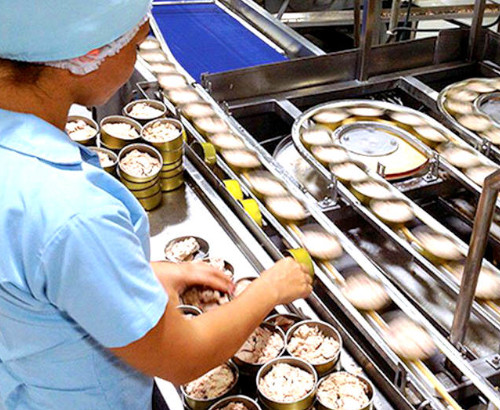 Photo: Ministry of Production Ecuador
Likewise, with the help of trained dogs, the police authorities inspected a banana container that had been contaminated with twelve packages of drugs, equivalent to 11,940 grams, destined for the Port of Antwerp, in Belgium.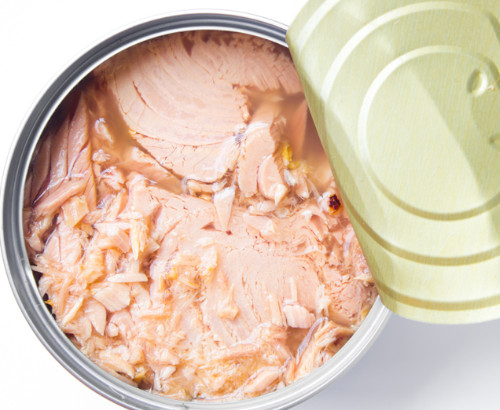 As part of the police actions, another 16 drug packages were also seized, equivalent to 15,900, which were going to be sent to Puerto Rico and which were on the deck of a ship docked in one of the ports of Guayaquil.
Police authorities estimate that these three seizures prevented 9 million doses, equivalent to 955,931 grams of drugs, from entering the market. In the international market, the drug could be priced at USD 40 million and in the local market, at USD 1.7 million.
The National Police has reported that, so far in 2023, around 5.5 tons of drugs have been seized and more than 650 people have been arrested for the crime of drug trafficking. In Guayaquil, Durán and Samborondón, which make up zone 8 of the country, seizures total 1.3 tons and 201 detainees.
The Ecuadorian authorities constantly carry out operations to apprehend people and substances subject to control.
Although seizures generally take place in the country's seaports, it has also been detected that traffickers transport drugs by other means and interprovincial routes in the country.
Source: Infobae
editorial@seafood.media
www.seafood.media