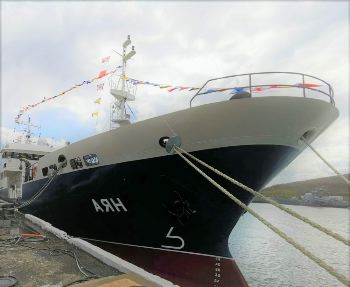 Photo: Korabel.ru
The new russian crab catcher 'Ayan' delivered

RUSSIAN FEDERATION
Friday, May 13, 2022, 06:40 (GMT + 9)
The third crab fishing vessel was handed over to fishermen as part of the state program for the renewal of the domestic fleet
At the Eastern Shipyard, the flag was hoisted on the crab catcher "Ayan". The second crab fishing vessel, built at the Far Eastern shipyard for the Far Eastern Coast company, was solemnly handed over to the customer. The project is being implemented following the results of crab auctions with investment obligations.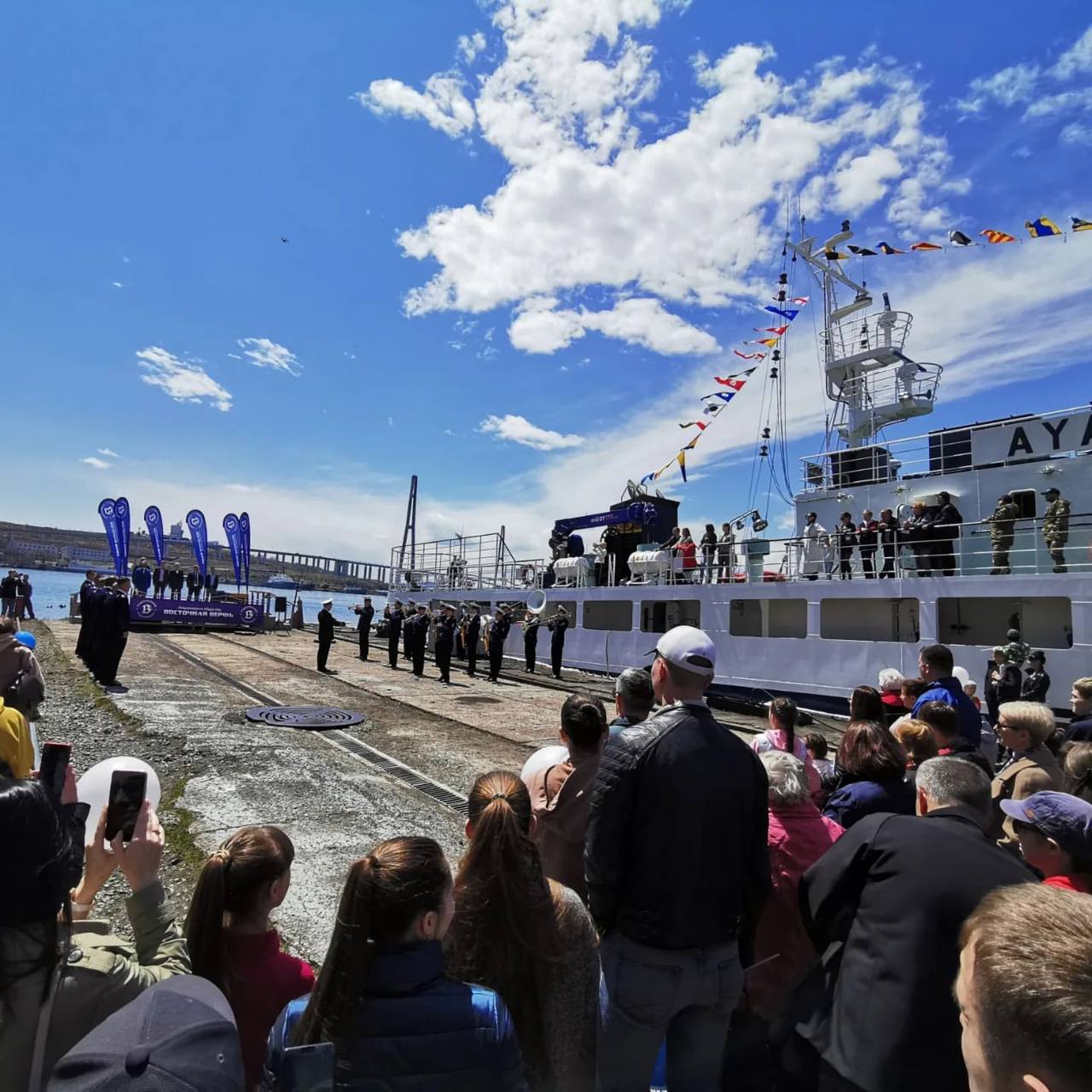 Photo: Korabel.ru
This is the third ship that has already been built at Russian shipyards as part of the state program to upgrade the domestic crab fleet. Two - at the Eastern Shipyard and one - at the Pella Leningrad Shipyard. A total of 41 crabs will be built. All vessels must be built no later than 2025.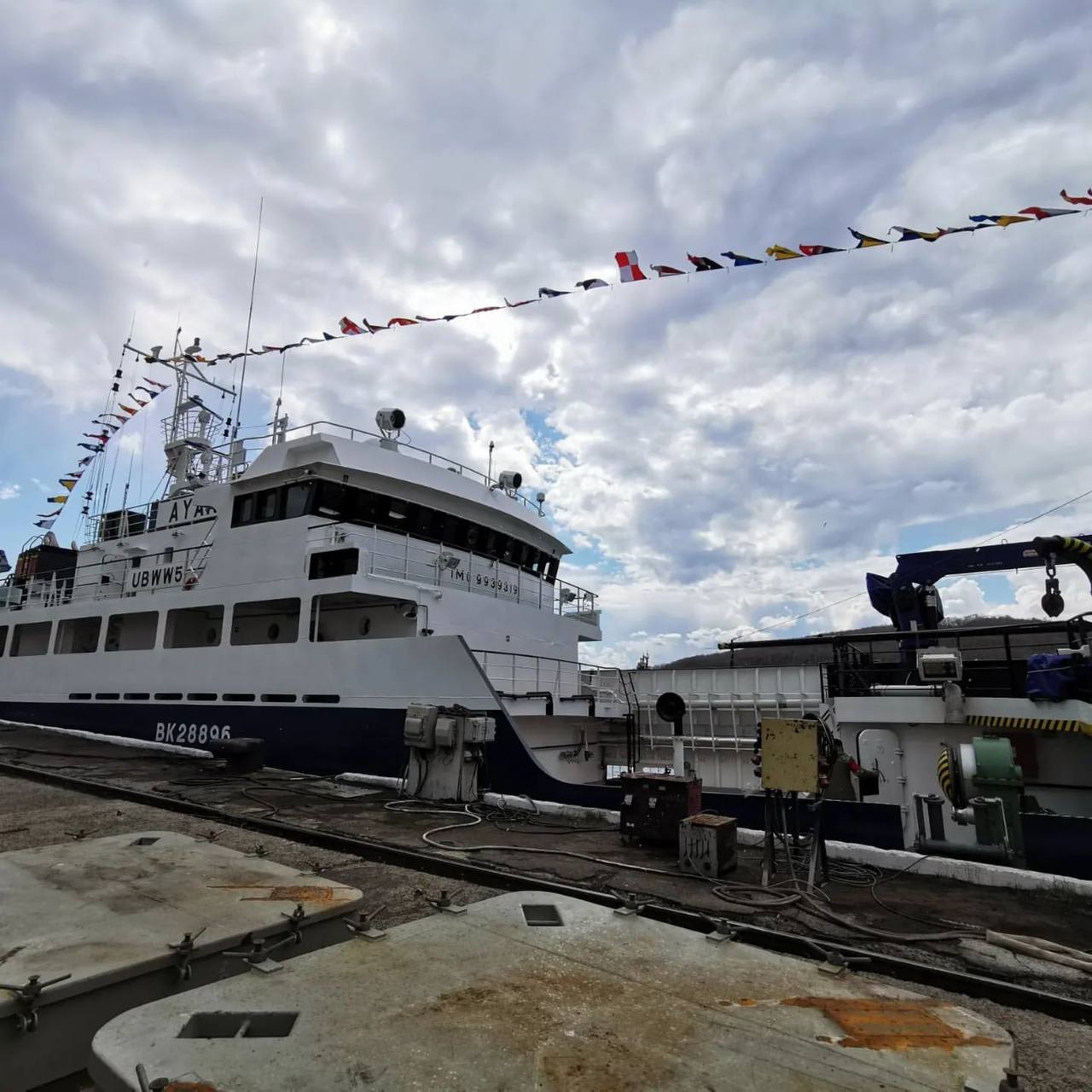 Photo: Korabel.ru
"Ayan" is a serial vessel of project 0314. It is intended for fishing for crab and shrimp by traps, as well as for storing the catch in chilled sea water with subsequent transportation of the fresh product to the port. The lead ship of the series of this project, Okhotsk, has been successfully working on the development of a valuable resource for half a year.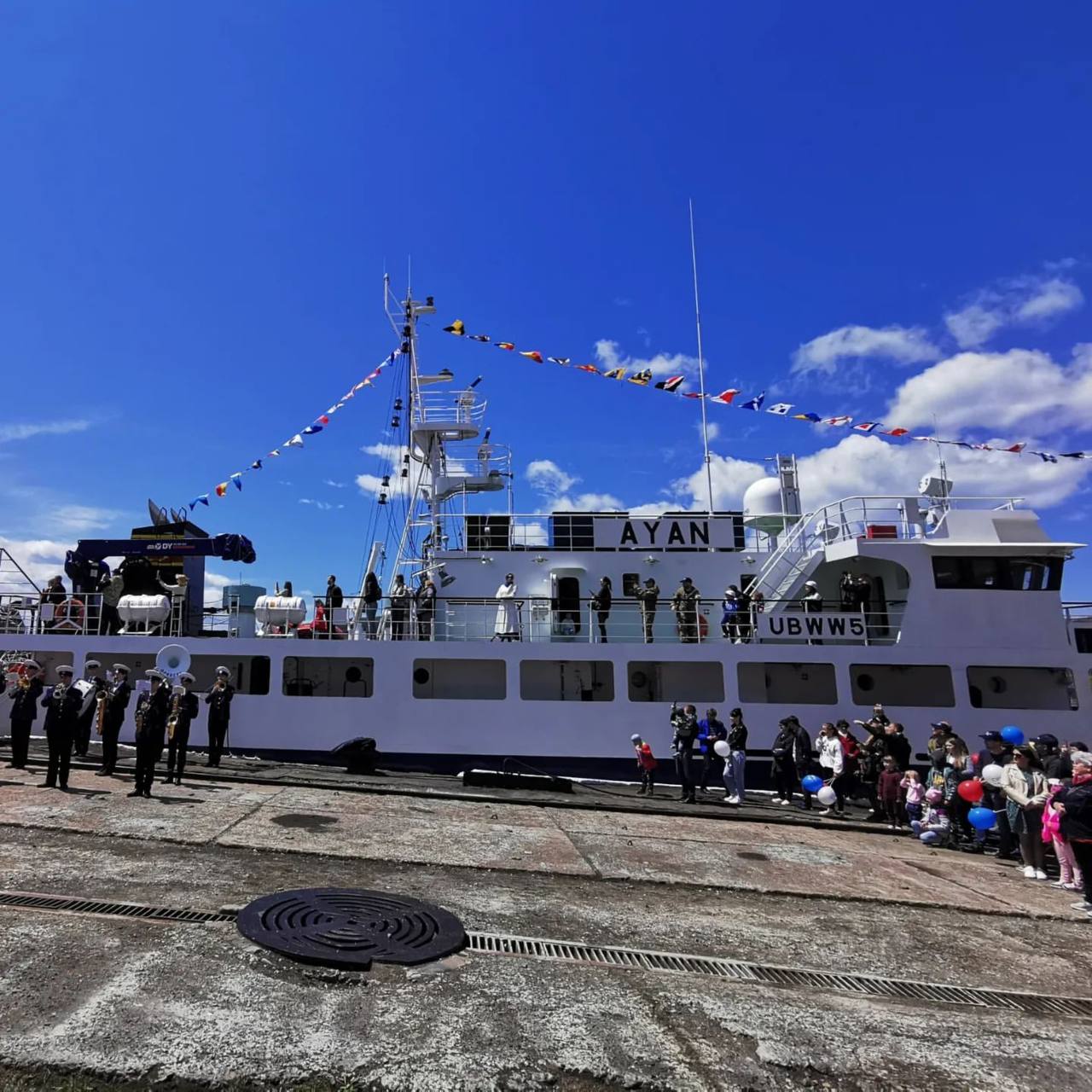 Photo: Korabel.ru
The project developer is SK Viking LLC, working design documentation is Proship Design Bureau:
Length - 63.27 m
Width -10.6 m
Displacement - 1586 tons
Main engine power - 1618 kW
Speed - 14 knots
Crew - 21 people.
Autonomy - 45 days.
Source: Press Service of the Federal Agency for Fishery
editorial@seafood.media
www.seafood.media