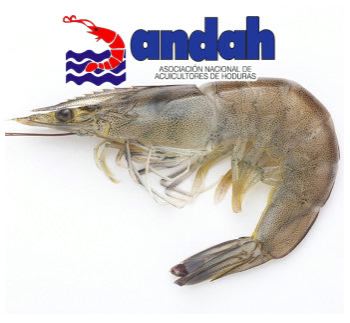 Image: Honduras Food Services / FIS
Fall in shrimp exports will be in Taiwan and the European Union

HONDURAS
Wednesday, February 01, 2023, 07:00 (GMT + 9)
78.1% of the foreign exchange generated by shrimp farmed in Choluteca and Valle comes from European countries and Taiwan. In 2022, 70.6% of production was exported to those markets


Consolidated Exports. Source: National Association of Aquaculturists of Honduras (Andah)
Taiwan and the European Union are the most important markets for the Honduran aquaculture sector and, therefore, the ones that began to reduce the purchase of shrimp.
A report from the National Association of Aquaculture Farmers of Honduras (Andah) indicates that in 2022 Taiwan imported 29,082,675 pounds (38.5% of the total exported 75,568,429 pounds of farmed shrimp). To the European Union (EU) 24,276,470 pounds (32.1% of the total) were exported.
Shrimp shipments to those markets totaled 53,359,145 pounds, equivalent to 70.6% of the total exported.

Exports 2022. Source: National Association of Aquaculturists of Honduras (Andah)
For 2023, the estimates are a 10% drop in the volume exported, that is, between eight and ten million pounds. The main cause of this behavior is the overproduction of Ecuador with an estimated 1,300 million metric tons of shrimp, which has resulted in a drop in prices and a greater world supply.
Markets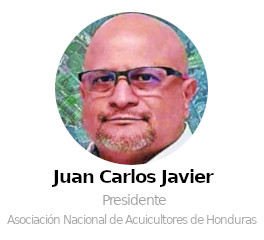 Juan Carlos Javier, president of the National Association of Aquaculture Farmers of Honduras, says that the reduction in shrimp exports will be in whole and tail presentations. He explained that each market buys a different level of processing: Taiwan buys more whole shrimp and Europe is a mix between tail and whole.
The president of Andah underlines that several international buyers have canceled orders due to the drop in demand in countries of the European Union and Asia.
Importance
Regarding the generation of foreign currency, the European Union contributed 114.8 million dollars last year, derived from the sale of whole and tail-on shrimp.
Despite the fact that Taiwan is the largest buyer of shrimp, the foreign exchange that it contributed to the economy is less in relation to the EU with 105.8 million dollars, according to Andah figures. Taiwan and the EU contributed 220.6 million dollars, that is, 78.1% of the total value ($282.4 million).
Source: El Heraldo
editorial@seafood.media
www.seafood.media