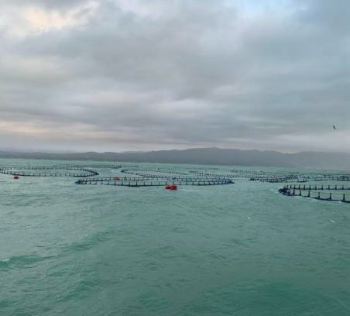 Fattening cages of Balfegó suffering the consequences of the strong storm (Photo: Balfegó)
Balfegó guarantees supply of bluefin tunas, despite virulence of storm Gloria (video)

SPAIN
Thursday, January 23, 2020, 20:30 (GMT + 9)
Balfegó, a company specialized in fishing, fattening and trade of bluefin tuna from the Atlantic and the Mediterranean, has been able to verify this morning that from the surface there are no damages in its bluefin tuna facilities located off the coast of L'Ametlla de Mar, despite the virulence of the storm Gloria, which has affected the area during the last hours.
YouTube: The Catalan company sees how the storm Gloria destroys its fattening farm and frees the animals: the fish just looted on the beaches of Tarragona
After this first assessment, Balfegó can guarantee the continuity and quality of the supply of its product and ensure the total normality of its activity, despite the adverse climatic situation. The company also takes the opportunity to express its satisfaction because there is no need to regret any victim or serious accident among the people who make up its workforce.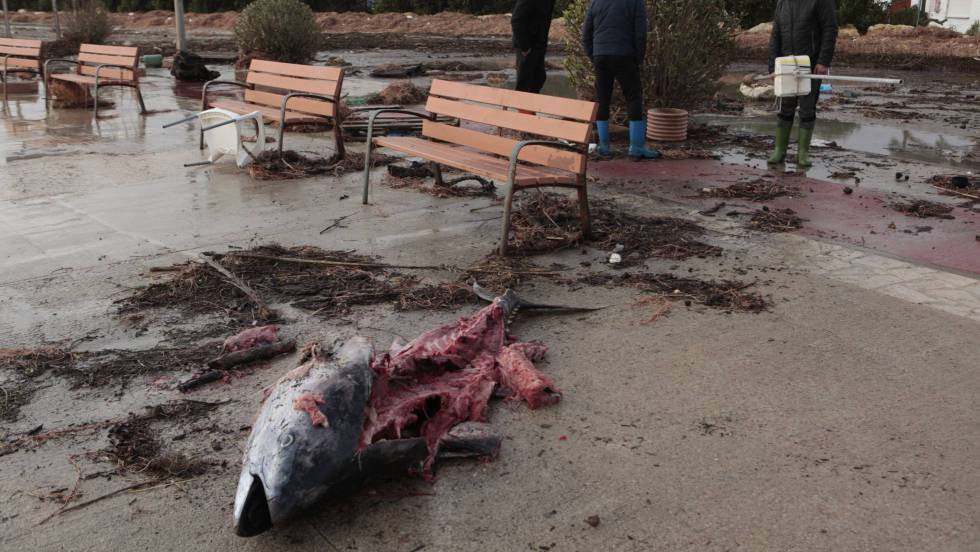 A bluefin tuna from Balfegó in a public park (Photo: courtesy of El País)
Balfegó attributes to the regular maintenance and verification of its facilities, developed by the human team in charge of them, having been able to overcome the extreme conditions of the sea in the last hours without incident and has already recognized this extraordinary team of people, whose results, in the words of Juan Serrano, "are only visible on occasions like the one we have experienced during the last hours."
Finally, the company expects that next Monday it will be able to have exact information on the status of the fish in its ponds, since the poor visibility under water has not allowed the company to make an exact assessment so far. Balfegó, beyond commercial interests, wants to show its solidarity with all those people and companies that have been affected by the storm, especially in the Ebro Lands.