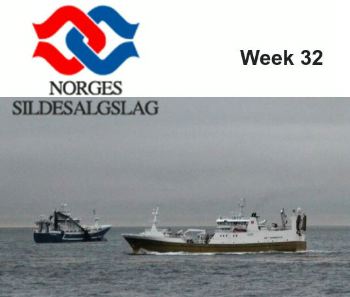 Photo : Norges Sildesalgslag/Petter Hepsø
The Norwegian Pelagic Fishing Course in Week 32

NORWAY
Tuesday, August 16, 2022, 01:00 (GMT + 9)
Good mackerel fishing for the smallest fleet, some activity from the sea

Mackerel


On Tuesday and Wednesday this week, just over 1,000 tonnes of mackerel were reported from six vessels just south of 66 degrees and 2 degrees east, towards the border of international waters in the Smutthavet. This threw the rest of the fleet off course and this weekend there were around 70 boats at sea looking for mackerel.

However, the fishery calmed down a little after Wednesday when conditions were poor and the mackerel were scattered. Towards the weekend, fortunately, it picked up a bit again and the fishing was a bit slow from Friday. Saturday came out as the best day with 4,656 tonnes registered in the journal.

The fishing has taken place in the Norwegian zone north of 65 degrees, just inside the border, and moved further into the Norwegian zone over the weekend.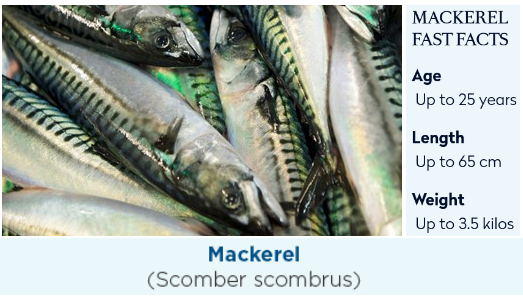 The size of the fish is around 400-440-450 grams, with some catches also having fish under 400 grams.

Today there are many boats on the field, some in work and it will be exciting to see how the season develops.

For the smallest coastal fleet, mackerel fishing has been good this week, especially in Vanylven municipality to Ålesund, where 1,287 tonnes have been registered. In addition, catches have been recorded from Vestland and Rogaland. The fish on the coast is somewhat smaller than in the sea, and here it is around 270-300 grams.

A couple of the coastal boats have also caught some NVG herring.

A total of 10,158 tonnes of mackerel have been registered this week.

North Sea herring


There has been little activity in the North Sea herring fishery and now most have given up, 1,291 tonnes have been registered in the journal.

The edge
The industrial trawlers are working on and this week have delivered 17 tonnes of horse mackerel, 420 tonnes of coal mullet, 635 tonnes of pollock, 51 tonnes of stream herring and some North Sea herring.

Sprat


This week, a catch of sea sprat from the Danes of 1,280 tonnes has also been registered. The catch has been taken south of the North Sea in the EU zone.

Author/Source: Camilla Klævold/Norges Sildesalgslag (translate from original in Norwegian)
editorial@seafood.media
www.seafood.media