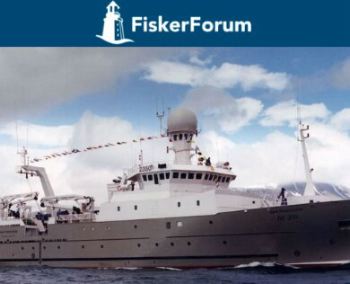 vessel Árni Friðriksson / Image: FiskerForum
Research finds mackerel all around Iceland

ICELAND
Monday, August 15, 2022, 07:00 (GMT + 9)
A survey carried out by Icelandic research vessel Árni Friðriksson, with 48 tows over 18 days and having steamed a total of 3800 nautical miles, has mapped the extent of mackerel, herring, blue whiting and lumpfish in Icelandic waters, as well as recording surface sea temperatures.
This was part of the regular (IESSNS, International Ecosystem Summer Survey in the Nordic Seas) survey, covering the Icelandic EEZ, with the exception of the eastern region which was mapped by the Faroese and Norwegian contingent of this international initiative.
Initial findings are that mackerel is more widely dispersed across Icelandic waters than during the previous two summers, identifying mackerel off the western and southern coasts, including locating mackerel as far south as 62°N for the first time since 2016. The Faroese and Norwegian results also indicate the presence of mackerel in eastern waters.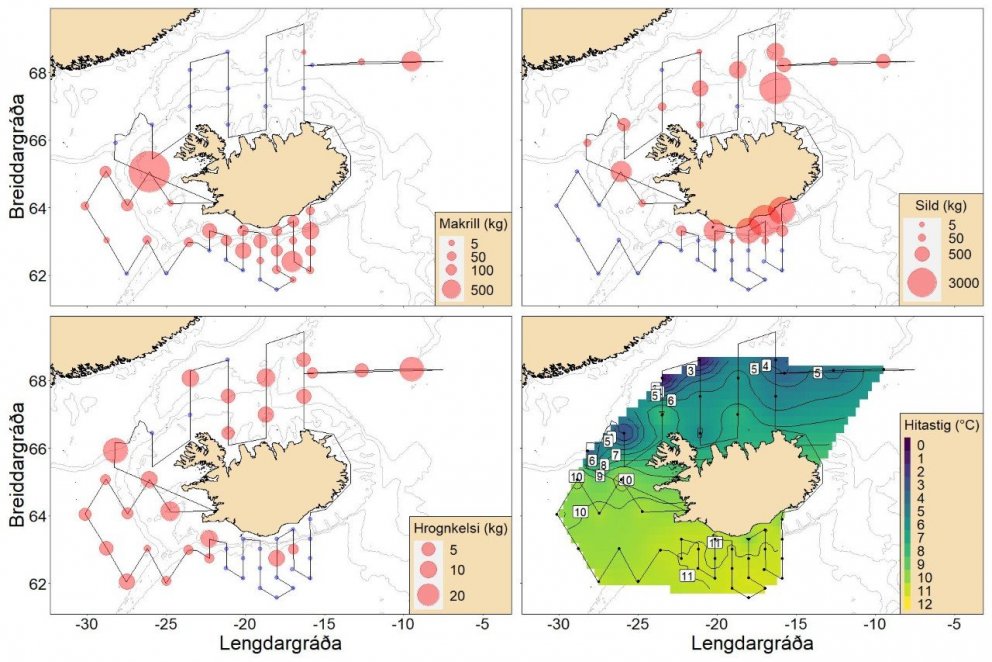 The distribution and density of mackerel, herring and lumpfish in Icelandic waters this summer, plus the results of sea surface temperature mapping
Atlanto-Scandian herring was identified on most of the tows off the north and east coasts, and Icelandic summer-spawning was found in coastal waters off the south and west of Iceland.
Mature blue whiting were found to the south and west, and the volume and extent of lumpfish distribution was found to be less than in previous years.
Sea surface temperature mapping showed temperatures similar those recorded during the summer of 2021, but higher than those of 2020.
Data from the survey will be collated for analysis and a report that is expected towards the end of August.
Author: Quentin Bates / FiskerForum

editorial@seafood.media
www.seafood.media