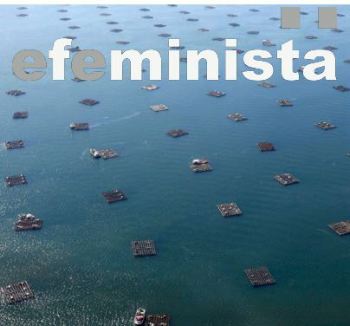 In the jobs there are more men in technical positions, in administrative tasks more women.
Women in aquaculture, lower paid and far from 'command' positions

SPAIN
Thursday, May 19, 2022, 05:00 (GMT + 9)
The "glass ceilings" reach the Spanish aquaculture, where women only cover 30% of jobs occupying positions that, generally, are subject to a lower salary and are hardly present in management positions or among the owners of the companies .

The person in charge of the production and commercialization plans of the Aquaculture Business Association of Spain (Apromar), by its acronym in Spanish, Garazi Rodríguez, has reported in an interview with Efe that "the glass ceiling is very clear" in fish farming.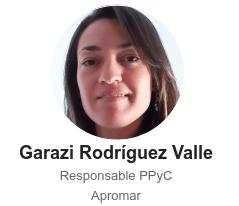 "They have fewer positions of responsibility than men, lower salary conditions and there are hardly any companies with women managers or owners," she pointed out.

However, she has pointed out that Spanish scientists are gaining prominence in research related to aquaculture.

Women aquaculture workers in numbers

Women account for 28.5% of employment in marine aquaculture, with 4,033 workers (out of a total of 14,152 employees) and in continental aquaculture they account for 20%, with 193 of the 981 employees, according to data from the Plan for Gender Equality in the Fishing and Aquaculture Sector, corresponding to 2019.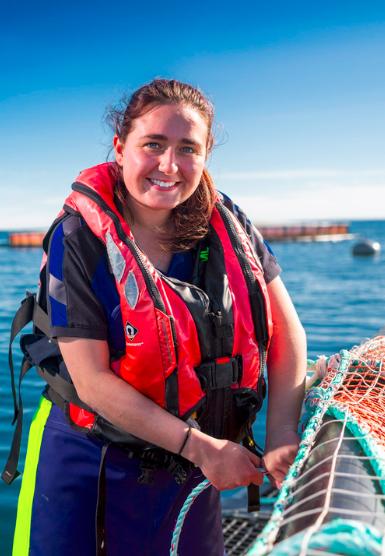 They work mainly in "field" tasks that involve activities abroad -in fish farms, marshes, salt flats- or those with little automation of processes and high physical load, according to the plan, published by the General Secretariat of Fisheries.

Rodríguez differentiates between productions such as molluscs, in Galicia, where there is a strong presence of women, and, on the other hand, marine aquaculture or freshwater fish, where there is less inclusion of female workers.

In the jobs there are more men in technical positions, in administrative tasks more women.

According to the gender index of the Apromar Sustainability Report, in trout production, more linked to rural and inland areas, the female presence is 13% while in the microalgae segment, more innovative, it rises to 42%.
According to a survey included in said report, only 22% of managerial positions are held by women.

Increases female interest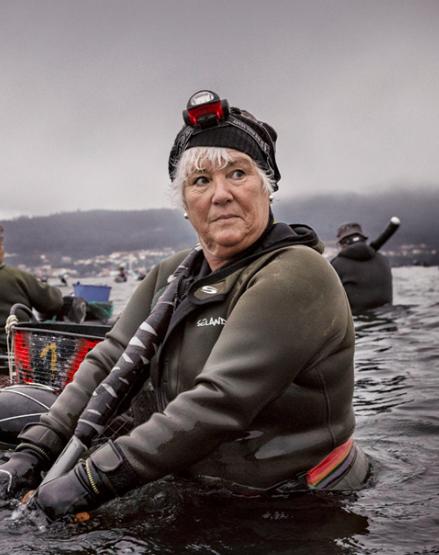 Rodríguez has highlighted the growing female interest in a sector that, like sea fishing, has traditionally been for men and in which women found it more difficult to join due to reconciliation with family responsibilities that they did not have.

But for this integration, he has opined, the activity must gain "attractiveness" in terms of salary improvements and access to financing and entrepreneurship.

From the outset, aquaculture is a primary production, which requires adaptation to schedules and seasons such as the "sowing" of fingerlings, in which work is intensified.

In the opinion of the Apromar spokesperson, the efforts to promote equality must be made visible and for this it is important that companies have quality certificates controlled by audits that prove "that things are done well".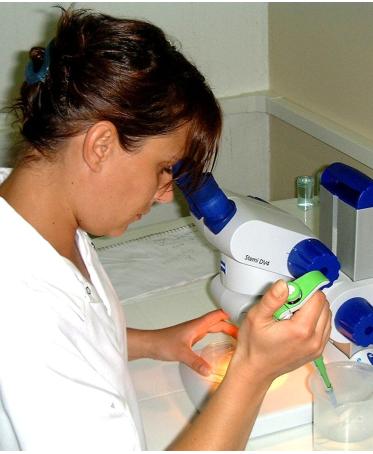 On the other hand, she added that parity is being promoted within Apromar's applied research projects and in the creation of groups of experts.

However, she has stated that closing the gender gap is the task of the administrations and not only by sector, because in aquaculture there are no problems in hiring female workers.

Economic challenges

Rodríguez has recognized that the development of aquaculture is stagnant in Spain, despite being a production "more sustainable and with a lower carbon footprint" than that of other foods.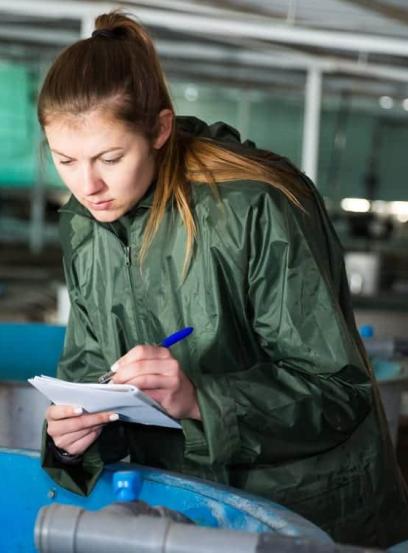 She has opposed this stagnation to the expansion of world fish farming and has attributed it to "bureaucratic and administrative problems" in Spain where, for example, to obtain a license for a facility it takes an average of four years, a "barrier" that « discourages" investment and entrepreneurship.

She has assured that in the country there is the knowledge, the scientists and the adequate aquatic conditions to cultivate fish or shellfish.

"We have a sector with international or even multinational companies that could expand, since Spain imports more fish than it generates. Spanish aquaculture is ready", according to Rodríguez, who has highlighted its labor value to provide quality of life to coastal and rural areas with difficulties in establishing other types of companies.

Author/Source: Mercedes Salas | EFE
editorial@seafood.media
www.seafood.media