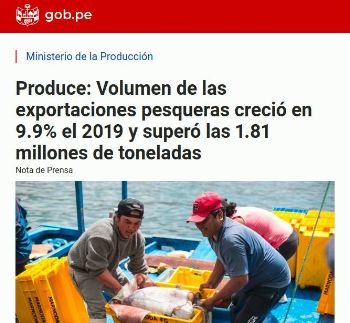 Seafood exports grow for third year in a row

PERU
Wednesday, February 26, 2020, 09:40 (GMT + 9)
• The increase was due to higher shipments of fishmeal to the Chinese market and frozen products, based on jack mackerel and giant squid, to Spain and South Korea, among others

In 2019 seafood exports had a positive performance for the third consecutive year, standing out as one of the economic sectors with greater dynamism and contribution in foreign currency for the country," the Ministry of Production (PRODUCE) reported.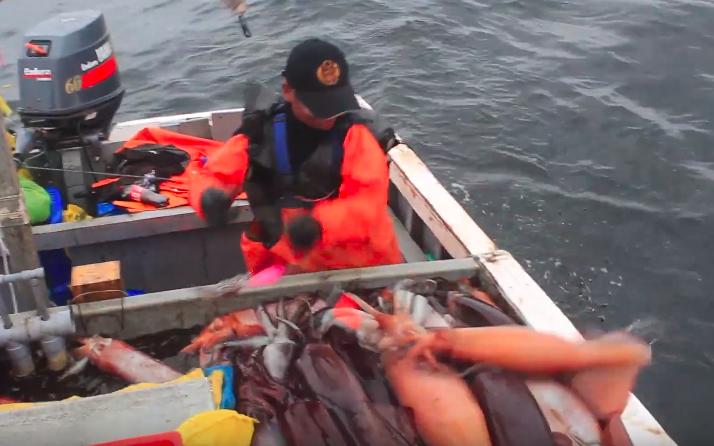 Giant squid artisanal fishing (jibia / Dosidicus gigas)

"In volume, seafood exports amounted to 1,81 million tons, a figure that represents an increase of 9.9% compared to the previous year," said Production Minister Rocío Barrios.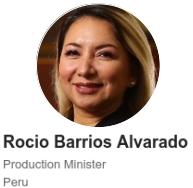 She added that this growth responds, mainly, to the significant increase in seafood exports destined for direct human consumption (27.3%), as well as to the increase in shipments of fishery products destined for indirect human consumption, such as fishmeal ( 1.4%).

Similarly, she said that in terms of value, seafood exports amounted to USD 3539.5 million, a figure that meant a 7% growth compared to last year.

According to data from the General Office of Impact Evaluation and Economic Studies of PRODUCE, in 2019 the export volume of fishery products for indirect human consumption (CHI) amounted to 1.24 million MT, thanks to the increase in shipments of fishmeal (3.1%) and residual fishmeal (3.4%), where the largest exportable supply of fishmeal was concentrated in China with more than 70%.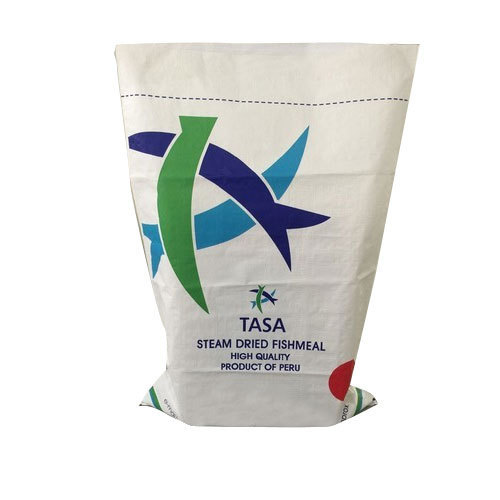 In terms of the significant increase in exports of seafood products destined for direct human consumption (CHD), the largest exports of frozen products (44.8%) stand out, reaching countries such as China (22%) , Spain (16%), South Korea (14%), United States (12%), Japan (6%), among others.

"The good export performance of frozen fish products responds to the increase in shipments of products made from jack mackerel (322%), flying fish (150%), trout (38%), giant squid (36%) and scallops (20%)," Barrios said.

Finally, she highlighted the important participation of artisanal fisheries in the productive chain of giant squid exports, this fishery being exclusive to the artisanal sector.

"Its good performance resulted in a 24% share of the total value exported by the fisheries sector, generating USD 850 million in foreign currency," she concluded.