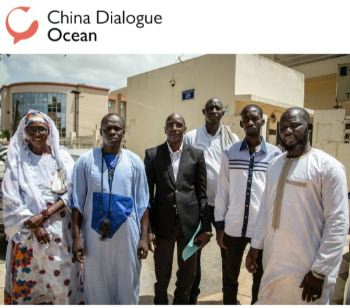 Members of the Taxawu Kayar Collective outside the High Court of Thiès. The court dismissed the request to temporarily close a Spanish-owned fishmeal
The Senegalese community who sued a fishmeal company

SENEGAL
Wednesday, December 07, 2022, 06:50 (GMT + 9)
The following is an excerpt from an article published by China Dialogue Ocean:
Even though they lost the case, it may pave the way for future litigation against polluting fishmeal factories in West Africa
enegal has seen a rapid and unchecked expansion in fishmeal factory operations in the past decade. But not all of its citizens are sitting idly by.
The coastal community of Kayar has taken a Spanish company to court, claiming its factory has contaminated drinking water with pollution that has endangered lives.
The case, which sought a temporary closure of the Barna fishmeal factory, was dismissed in November. But the regional branch of Greenpeace does not see this as a setback.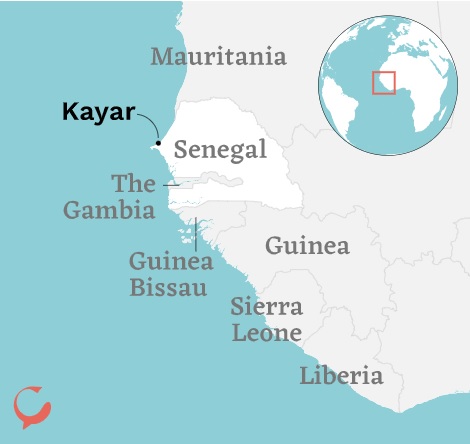 Western West Africa • Courtesy from China Dialogue Ocean
"We have confidence that the law will protect female fish processors and fishermen, make fish affordable and available to people again, and that children will be protected from factories polluting their environment," said Aliou Ba, senior ocean campaigner at Greenpeace Africa, in a statement.
The Barna factory has been operating since 2019 and is one of eight registered fishmeal factories in Senegal. Similar factories have also been established in neighbouring The Gambia and Mauritania, to provide feed for the European and Asian aquaculture and livestock industries.
These factories are hurting artisanal fishers, as mechanised fishing trawlers supply them with large quantities of small fish that would otherwise be available for the artisans.
There has been growing activism in local communities, which are also suffering the impacts of poor waste management and pollution.
The first hearing, in September this year in the Senegalese city of Thiès, was described as historic, given the low level of litigation on environmental issues previously brought by citizens in West Africa. The proceedings were followed by large numbers from the community, concerned citizens and environmental advocacy groups.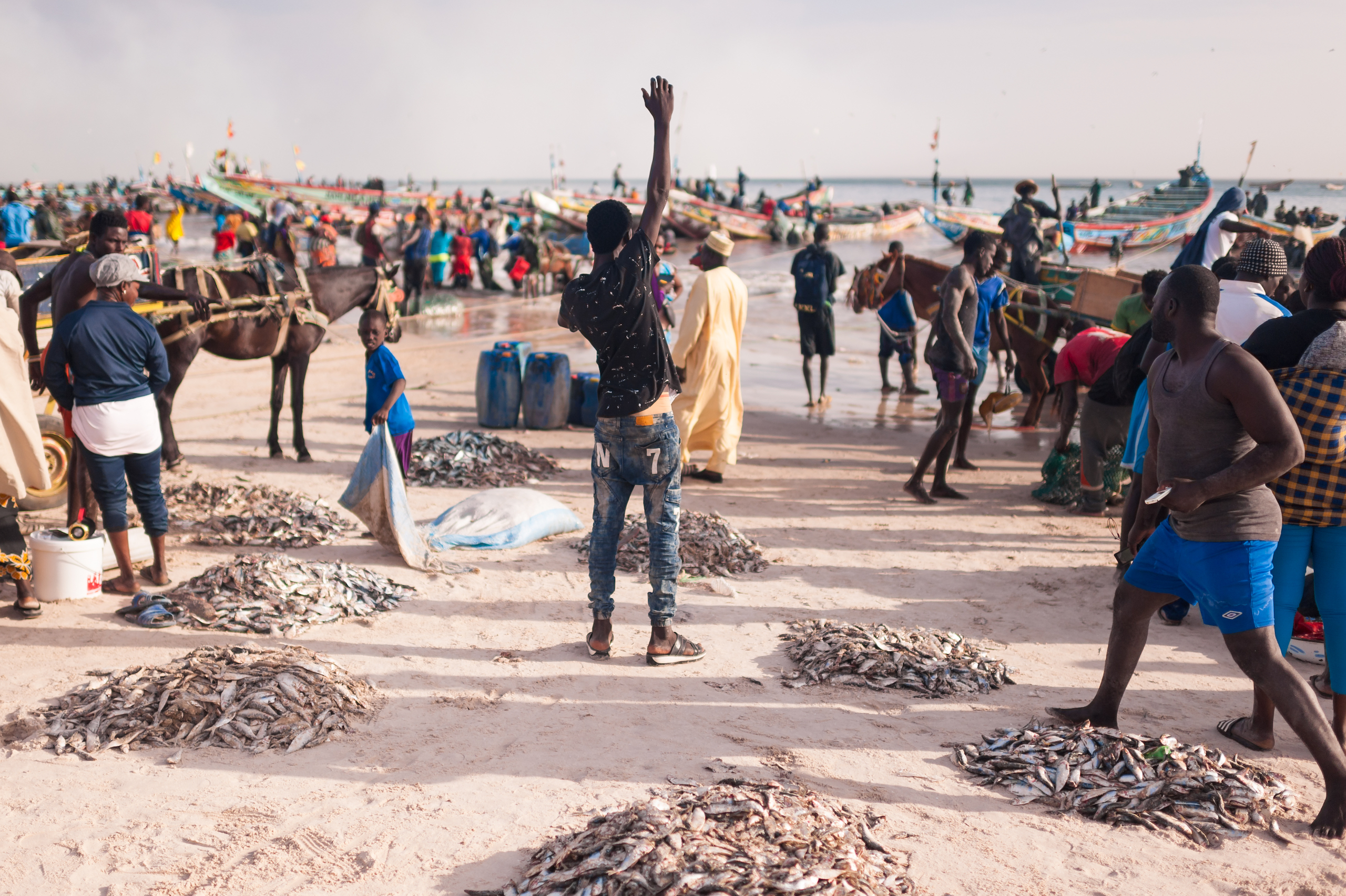 A fishing community in Bargny, Senegal. The country's eight fishmeal factories are putting artisanal fishers in competition with industrial fleets. (Image © Clément Tardif / Greenpeace)
People from the city of Kayar presented laboratory evidence of dangerous levels of certain elements in drinking water, and video footage of a fishmeal factory truck dumping waste in a lake connected to supplies of drinking water.
Water samples from the lake and from tap water had been examined by the University of Dakar's Faculty of Medicine. The level of selenium in the tap water was 30 times higher than the national standard allows, while chromium was four times higher. In excess amounts, selenium can cause vomiting and diarrhoea, while chromium can cause stomach irritation and damage to the reproductive system. High levels of both elements may be found in untreated waste waters.
"Due to the fishmeal plant waste discharge into our land, we can't drink the tap water. We have to buy water from the shops to drink, which is expensive for us, considering our low earnings," fish processor Diaba Diop told China Dialogue Ocean.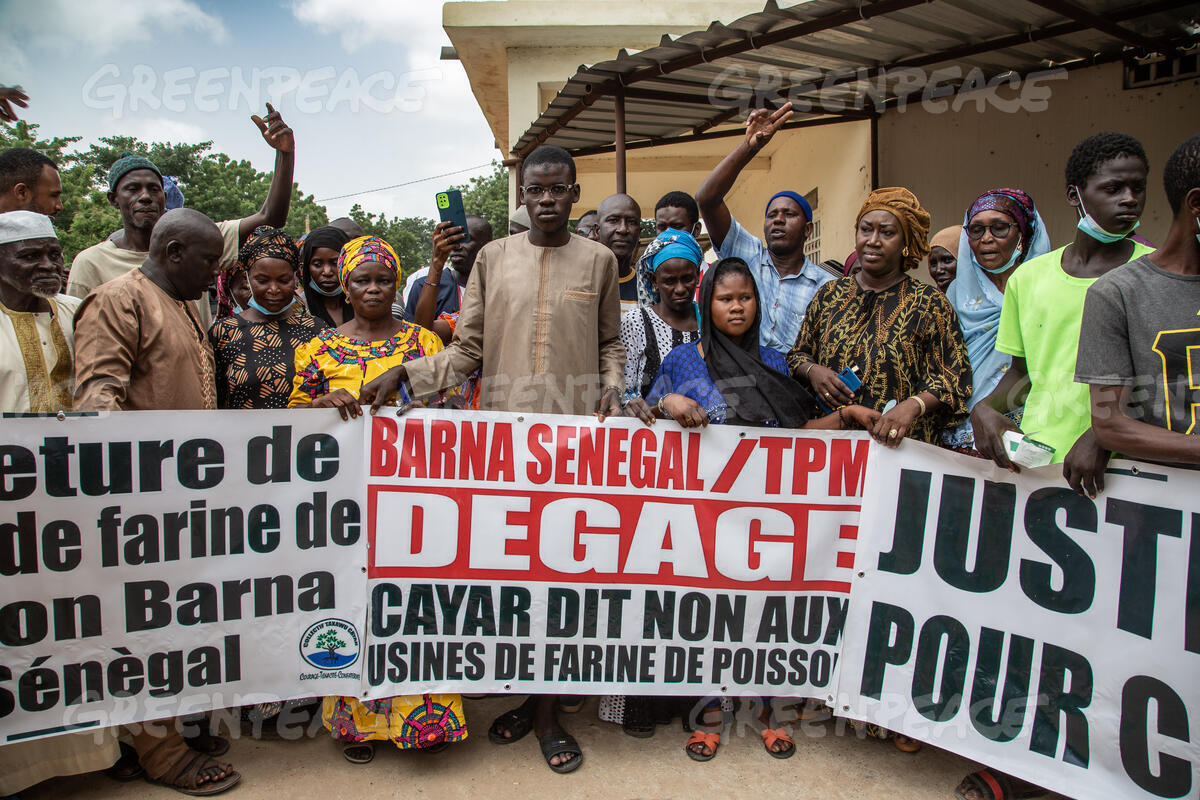 Photo courtesy from Greenpeace
The judge dismissed the case on 3 November saying there was reasonable doubt that the fishmeal factory was the cause of the water pollution.
"This kind of litigation is new in Senegal and it will take time for our court system to understand the magnitude of the case. We are very disappointed with the judgement but will continue to fight for justice," Mor Mbengue, a 42-year-old fisher, told China Dialogue Ocean. (continues...)
Author / Source: Mustapha Manneh / China Dialogue Ocean | Read the full article by clicking the link here
editorial@seafood.media
www.seafood.media