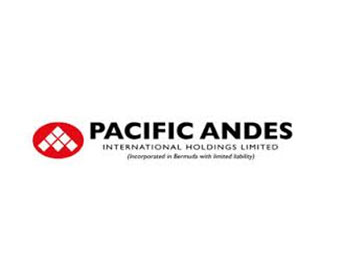 Pacific Andes energetically rejected the accusations derived from 'Paradise Papers'. (Image: Pacific Andes)
'Paradise Papers': Pacific Andes involved in alleged tax fraud in Namibia

NAMIBIA
Tuesday, November 07, 2017, 02:30 (GMT + 9)
Global fish trader Pacific Andes, specialising in seafood product processing, distributing and selling, appears to be involved in alleged maneuvers of tax fraud in Namibia, according to a new financial document leak on 'tax haven.'
To commit the fraud, the international firm, registered in Bermuda, the Caribbean, would have partnered politicians and a retired military general.
The documents, known as 'Paradise Papers', show that the accused firm used another of its companies, registered in Mauritius but with no employees, to move money back and forth, and to channel fees and profits from high-tax Namibia into low-tax jurisdictions.
Pacific Andes is involved with Namibia through its subsidiary Pacific Andes Resource Development, which lists at the Singapour Stock Exchange.
Pacific Andes strongly rejected the accusations, released through a new leak obtained by German newspaper Süddeutsche Zeitung and shared with the International Consortium of Investigative Journalists (ICIJ) shows how the Asian seafood company went to great lengths to pay as little tax as possible in Namibia.
Pacific Andes moved into Namibia's horse mackerel sector in 2012, when the Namibian government issued new seven-year fishing licences to local companies.
The new quota allocation regime, handled by Namibia's fisheries ministry, forced local companies into joint ventures consisting of around five companies each. These joint ventures would then team up with international fishing companies, and enrich a handful of Namibians.
Pacific Andes partnered with 12 prominent Namibians in a Namibian company called Atlantic Pacific Fishing (Pty) Ltd, which was 51 per cent owned by several locals and 49 per cent by Pacific Andes.
The 12 highly connected locals in the company occupied powerful positions in government, including three officials in the office of the President, a former military general, a former journalist, a former deputy minister, a traditional leader and one permanent secretary and two deputy PSes.
In 2012, Pacific Andes approached the law firm Appleby to obtain a certificate from Mauritius to allow it to benefit from the two countries' double taxation agreement. The law firm helped Pacific Andes set up a subsidiary, Brandberg (Mauritius) Investment Holdings Ltd in Mauritius, which received a Mauritius tax certificate that year, enabling it to benefit from the Namibia-Mauritius tax treaty. The treaty allows a company with dual registration in the two countries to choose in which country to pay taxes, a system that favours the country with the lower tax rate.
Brandberg Mauritius may have avoided paying taxes to the Namibian state since Mauritius has a much lower tax rate.
Annual reports also show that the Namibian company paid nearly USD 2 million in management fees to Brandberg between 2013 and 2014, and owed the Mauritius company, which had no office or operations, outstanding fees of more than USD 8 million.
Experts who interpreted the financial reports of Atlantic Pacific Fishing said the Namibian subsidiary ended up paying around NSD 12 million less tax in Namibia between 2013 and 2014 because of the management fees.
Atlantic Pacific Fishing reported USD 31 million in revenue over the nine months ending June 2015, according to court documents filed in the United States.
Pacific Andes Group spokesperson, Geoff Walsh, said in answers to ICIJ and The Namibian that Namibian shareholders received more than four times the value of management fees paid to the Mauritius company, and the majority of fees stayed in Namibia. Atlantic Pacific Fishing employed more than 100 Namibians, Pacific Andes added.
In addition, Walsh ensured Namibian fishing quota holders benefited from the partnership with Pacific Andes.

Source: The Namibian. To read the full article, click here.