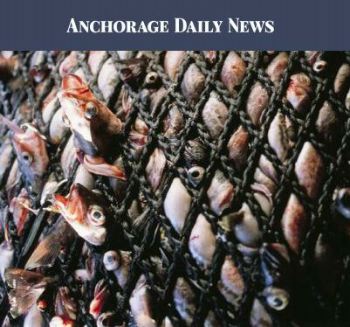 The cod end full of pollock bulges with the pressure of tons of fish on the factory trawler Northern Jaeger in January 1998. (BOB HALLINEN/ADN)
Sharing facts about Alaska's fisheries

UNITED STATES
Monday, November 29, 2021, 01:10 (GMT + 9)
The following is an excerpt from an article published by Anchorage Daily News:
A persistent trickle of misinformation about our region's fisheries has recently become a flood. ADN carried the most recent example, an uninformed op-ed comparing many of Alaska's world-renowned fisheries to "foreign pirate" fleets. This is reminiscent of a campaign launched by Greenpeace against trawl fisheries earlier in my career. Like that campaign, the implication now is that because these are large vessels targeting huge fisheries, they are inherently bad.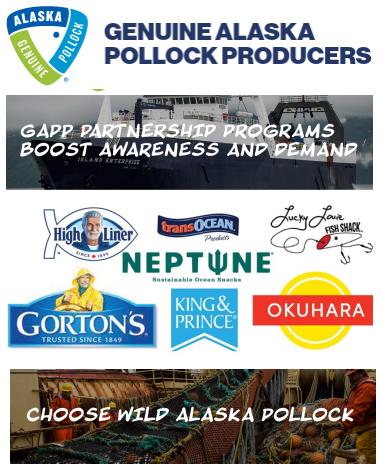 Nothing could be further from the truth. For more than 40 years, I have lived in coastal Alaska, in communities that depend upon fisheries for their survival. I now work with the catcher processor fleet that participates in the Bering Sea Alaska pollock fishery — the largest U.S. fishery, and the largest seafood fishery in the world.
Big is not bad. On the contrary, it is precisely because of this fishery's size and scale that it is able to produce low-cost, low-carbon seafood that is helping feed the world. Unlike more expensive Alaska seafood, pollock feeds millions of ordinary Americans including those in need, through affordable retail and food-service offerings, and through the National School Lunch and food bank programs. It also serves consumers around the world, providing one of the most climate-friendly options of any widely-available protein. Its CO2 equivalent per kilogram of protein is 3.77 kg — compared to 12.5 kg for chicken, 20.83 kg for plant-based meat and 115.75 kg for beef. All food production has an environmental footprint; we are proud that ours is one of the most modest of any protein.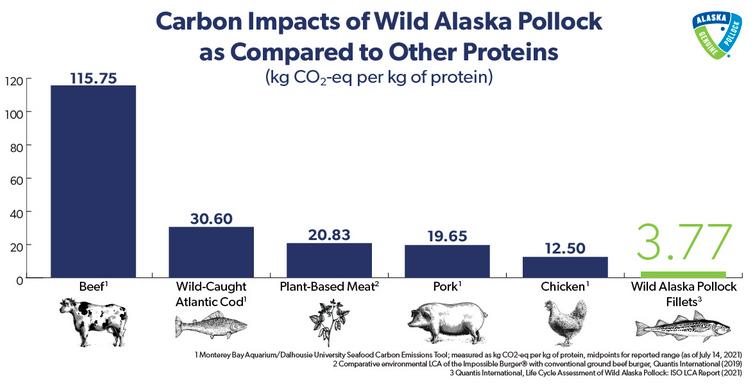 Image: courtesy Genuine Alaska Pollock Producers(click image to enlarge)
The insinuation that our fishery is destroying this region's precious marine ecosystems is just plain wrong. Alaska pollock has been certified sustainable by independent certification bodies with some of the highest sustainability ratings of any fishery. All of our vessels carry two federal observers who measure everything that comes aboard.(continue....)
Author /Source: Stephanie Madsen / Anchorage Daily News | Read the full article by clicking the link here
editorial@seafood.media
www.seafood.media